Do you have an idea for a knockout product, but you're not sure you have all the tools you need to make your idea come to life? Look no further – we've done (some of) the work for you. Below is a list of 15 resources every inventor should know about. From crowdfunding sites to 3D rendering and printing sources, we've got you covered.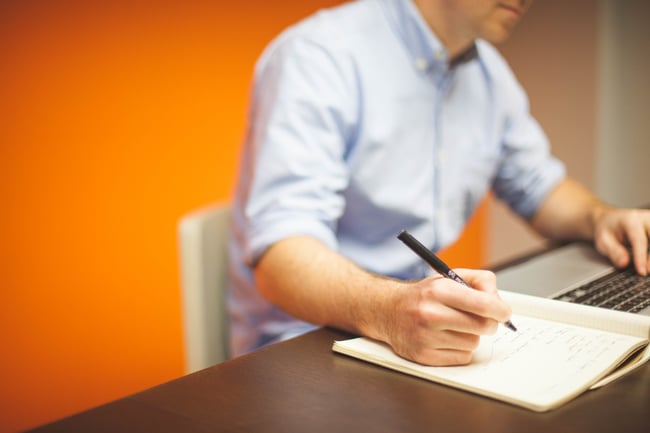 Crowdfunding:
Don't have the funds to launch your startup or product? No worries! Crowdfunding (soliciting donations from strangers worldwide) is a common practice these days, and there are multiple sites out there to help you reach your funding goals. Here are just a couple to start. Keep in mind that all crowdfunding sites keep a portion of the money you raise (typically 5 to 9%).
Launched in 2009, Kickstarter is a US-based crowdfunding platform that "helps bring creative projects to life." The company supports a wide range of projects, including films, journalism, technology, art and more (13 creative categories total). Those who pledge funds to a Kickstarter project receive incentives for their donations (example: donate $50 and receive one item). Kickstarter has strict rules for product design, so be sure to read the fine print. Here are the three most funded campaigns on Kickstarter to date:
Launched in 2008 (just one year before Kickstarter), Indiegogo is also a US-based crowdfunding platform. One perk of using Indiegogo is that funds are doled out immediately (unlike Kickstarter, which holds donations until you have met your goal). Indiegogo also has a reputation for being more accepting of certain campaigns that Kickstarter. Here are some of the most popularly funded campaigns on Indiegogo to date:
Here is a piece comparing Kickstarter, Indiegogo and other crowdfunding sites to help you choose which platform is right for you.
Invention Platforms:


Edison Nation is an invention platform that connects ideas with licensing partners in the consumer products space. Work with the company's in-house designers and engineers, and utilize their supplier and retailer connections to produce and distribute your product. Edison Nation recently launched an app called Sparks that allows you to record your ideas on to go and submit them directly to their website. They have also launched Edison Nation Medical specifically for creators in the medical field.
Similar to Edison Nation, Quirky (launched in 2009) connects innovators with companies that specialize in that product category. Some notable products linked to Quirky include flexible surge protector Pivot Power and cirtus spritzer Stem. These products are currently sold in retailers like Target and Bed Bath & Beyond.
Per their website, World Patent Marketing "is a vertically integrated manufacturer and distributor of patented products. The company offers manufacturing, distribution, patent prosecution, IP valuation, licensing, trading, investment and other services." Their site features an Inventor Education Center and industry news feed. Read WPM success stories here.
Patent Information:


When it comes time to apply for a patent, you will submit your application to the USPTO. First things first: you must make sure nobody has patented your idea already; use the USPTO's search tool to find out. It is wise to hire a patent or IP attorney instead of trying to tackle this part yourself. Don't skimp! If you do, it could come back to haunt you later.
3D Rendering Software and Printing:


7.
Sketchup

Sketchup is a 3D rending software that allows you to draw pretty much anything in 3D. The site also hosts a 3D Warehouse, which they deem "the world's biggest repository of free 3D models." You can also upload your 3D models to the warehouse for others to see. One downside to Sketchup is that the program is only free for 30 days before you must upgrade to Pro.
8.

Blender
Blender is a unique program in that it is being developed by contibutors worldwide. According to their site, contributors range from artists to animators to VFX experts and other volunteers. The goal is to create and maintain a free, open source 3D rendering platform. There is also a Development Fund for donations. Blender has more advanced capabilities than Sketchup, so it may be more difficult for a first-time user, but it has a wider range of design options and is that magical, four-letter word: FREE.

FreeCAD, a parametric 3D modeler, has been touted as a free alternative to Solidworks. According to FreeCAD's site: "Parametric modeling allows you to easily modify your design by going back into your model history and changing its parameters. FreeCAD is open source (LGPL license) and completely modular, allowing for very advanced extension and customization. FreeCAD is multiplatfom, and reads and writes many open file formats such as STEP, IGES, STL and others."

Note: If you lack the necessary skill set or background to fully design your product for prototyping, you should work with a product designer, engineer or manufacturing company.
Shapeways is a 3D printing service. You can upload your own design to Shapeways (or view/purchase other designs) and have your product printed in a variety of materials, including plastic, sterling silver, castable wax, sandstone and ceramics. Shapeways can print robotic parts (like this
3D printed hand
),
drone parts
, jewelry, art and more.
Books:
Author Lori Greiner, star of ABC's Shark Tank and QVC-TV's Clever & Unique Creations by Lori Greiner, helps you successfully launch a new company or product.
"Turn your idea into a reality.
Become your own boss.
Make your first million.
Achieve financial freedom.
Lori Greiner shows you how."
"Written by Louis J. Foreman, creator of the PBS series Everyday Edisons and a holder of multiple patents, together with patent attorney Jill Gilbert Welytok, here's a book that speaks directly to the inventive American―the entrepreneur, the tinkerer, the dreamer, the basement scientist, the stay-at-home mom who figures out how to do it better. (over one million of them file patents each year.) Here is everything a future inventor needs: Understanding the difference between a good idea and a marketable idea."
Author Ronald Docie, who has more than 20 years of experience in product invention, presents the ultimate guide to elevating your ideas "from concept to profit in record time." Docie highlights lessons from real-life examples and covers topics from marketing, to sales, to knowing who you can and cannot trust when it comes to protecting your intellectual property.
Other Resources:


Fiverr is an online marketplace of services and tasks (called "gigs"). Most Fiverr contributors are freelance professionals looking to offer their services on the web, where they can reach a global audience. Gigs start at $5 and come with extras (more $) like fast delivery, multiple file formats, etc. You can find logo and product design services, marketing and advertisting, video production, web analytics and more on Fiverr.
15.
Stephen Key
Follow @stephenkeymedia
Stephen Key is a product developer (HotPicks, LazerTag, Spinformation), licensing guru, published author, columnist for Inc., contributor to Entrepreneur, and more. He now helps creators turn their ideas into products and get them onto store shelves by "renting" their ideas to companies via licensing agreements.
Key started InventRight, a yearlong educational course with personal coaching/mentoring. Check out these testimonials from his students who found success – I actually own a couple of these products (I'm looking at you, Zip-It).
One Simple Idea is Key's how-to book for getting into the licensing game with your unique product idea.
"Ever heard of Teddy Ruxpin or Lazer Tag? Both have Stephen Key's mark on them. He is the Yoda or 'renting' ideas for serious passive income. From how-to to war stories, this is a great book."
―Tim Ferriss, author of The 4-Hour Workweek
Check out these related posts: