We are guilty – like everyone else – for spinning out our "top three trends for the coming year" each December (see our 2016 contract manufacturing industry trends here) as the old year winds down and we prepare for a new year with fresh growth goals and objectives. The thing is, it's much easier to speculate about trends than it is to hold yourself accountable by measuring actual results against your predictions. Now that more than half of 2016 is on the books, let's see how good our crystal ball was eight months ago.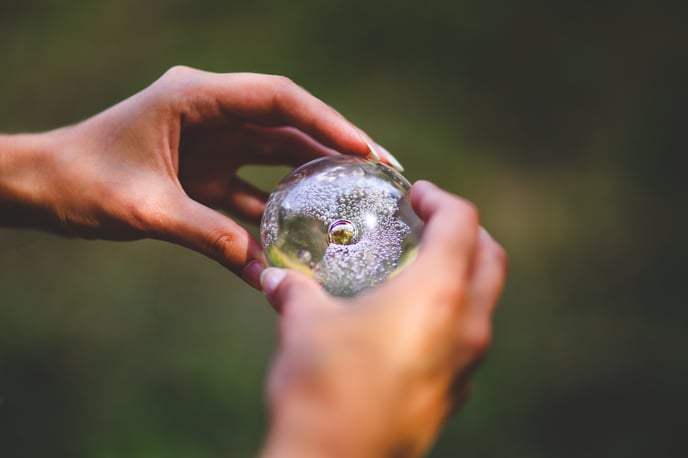 Photo Source
1. The Internet of Things as a Ubiquitous Force
This may be a no-brainer, but I'll say we are one-for-one in picking IoT, wearables and data collection as a trend that is rolling big time. More products, new categories, new devices and new companies are leading this charge, perhaps with greater zeal than even I anticipated. As these technologies move toward mass adoption, you are seeing greater partnerships of large companies with new technologies (start-ups) in an effort to capitalize the race toward commercialization. I don't see this engine running out of steam any time soon, do you?
2. Vendor Consolidation
Dare I say two-for-two? Sure, I will. Manufacturing runs through cycles: diversify the supply base vs. consolidate. I cannot speak for every contract manufacturing company, but the customers we support seem to be knee-deep in the continued vendor consolidation process. There are advantages to both viewpoints. The trend has been leveraging financial benefits (inventory, terms, additional support services, logistics, engineering support) for a greater production share. Today's buyers and global supply chain leaders are a sophisticated, financially savvy group. They will analyze cost vs. inventory capital vs. diversity risk vs. a dozen other variables to make the best decision for the overall health of their organization.
3. Replacing Suppliers with Partners
I could be brilliant at three-for-three, or simply a sandbagger by picking three obvious trends. OEMs can find a dozen suppliers to sell them what they need. What they want is a partner who'll become an extension of their team, help them design products and solve the problems they face, period. OEMs typically have too many priorities and not enough staff (or budget to hire the right staff) to get it done. Who wins? The contract manufacturer who invests in the right software, technology and people to help the OEM win their race. You want to win that OEM as a customer? Easy! Help them by being a trusted resource.
Suggested Reading:
3 Medical Device Trends to Watch Out For in 2016
5 Tech Trends to Look Out For in 2016
Top 5 Supply Chain Trends in 2016