If you are a growing medical device company you have already achieved so much. You have taken an idea from the back of a napkin to commercialization (or almost). You have invested in science, clinical trials, industrial engineering, patent lawyers, time with the FDA, possible 510k process, prototype, second and third round of prototypes, initial market acceptance and early sales success.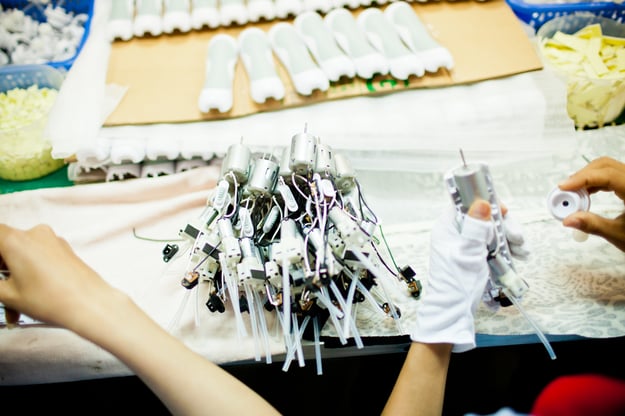 Your manufacturing supply chain is being established and you are building out your team. Countless hours of work, much personal financial investment, along with the roller coaster ride of successes and setbacks have not deterred your mission to create a company, build it, change the world better for patients, and possibly start to see what your exit strategy will look like.
Your founding team, your board, and your advisors are talking about another round of funding and one of many options is to seek Venture Capital (VC). This is not first capital raise but like the rest is it instrumental to the success of your company. If you asked a VC firm the three pivotal points to accepting their cash, this is what they would say:
If you take VC investment:
You will dilute your value in the company. Your personal ownership percentage will be reduced along with your influence. Your VC may want board involvement and your overall vision of the company may be challenged.
You understand that accepting capital is for a massive acceleration of growth. Pardon the puns, it will be fuel on the fire or pedal to the metal. Your prior 24-36 month combined annual growth rate (CAGR) is impressive looking back from today but VC will expect that to grow and grow quickly.
You understand that by accepting capital you have decided your exit will be to sell. VC will look to hold for 4-6 years. They will want to create operational sustainability and massive growth. Chances are M&A partners were identified prior to their investment.
I am not suggesting VC is either good or bad. This investment vehicle is one option. For some growing medical device companies is it a perfect strategy to achieve the objectives of the ownership team. The great news is that you have many options. Take the time to speak with your board and advisors to understand what investment options are available and what the conditions of that capital means for the future of your company.
(I am lucky enough to spend time with early stage and growing medical device companies as they look for competent, qualified, contract manufacturing to scale their business. The topic of capital is always part of the conversation.)