I've heard jokes over the years that the military is built around, "hurry up and wait." Years of experience in global manufacturing have shown that the same exists in this space as well.
Customers have some projects that start, delay, stop, and then take off like a rocket ship. I asked our team to reminisce about the best reasons why a project launch has stalled and here are the top 5 reasons for manufacturing delays:
1. Engineering Resources
This is a common theme. In the late 2000s as the US economy tanked a new normal began. More work with less staff. At East West I call it the "And" model. It used to be you could fish or cut bait. Now it's fish AND cut bait. Engineers manage more products, conduct more testing, review more samples, create more PPAPs, and develop more products with a smaller staff than they did eight years ago. I say it's the new normal because it seems that work will always outpace engineering resources.
Click here to download our free guide: The Official Playbook for Selecting a Contract Manfuacturer
2. Dreaded EC (Engineering Changes)
"Just one more little tweak" – how many times have you heard that from a customer? New Product Development (NPD)has to juggle (1) A technically complete drawing package, and (2) The desire from the product team to get to commercialization as soon as possible.
It's not easy to cut steel for tooling when the design continues to face, "minor tweaks".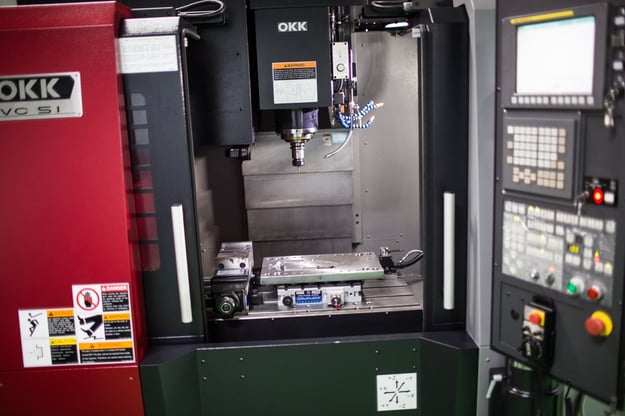 3. Mercy of the End Customer
Some customers are the end customer and other customers have an end customer. That end customer is indecisive about a design tweak, is busy with other pressing matters, or they have not yet completed testing or validation on the samples provided. So, we wait. We all wait.
4. Design Problems
What could possibly go wrong with the design (insert sarcasm here)? We have seen some complete drawings go to sample and find out the two pieces do not fit like they were planned. Perhaps the finish is unachievable with the plastic resin required. Testing reveals the application temp exceeds the UL requirement. If you can imagine a design issue odds are we've seen something close.
5. And Last, but not least, Ebola
Yes, I said Ebola. When you work with medical companies that have products that help control infectious diseases or at least may alter protocol in the future, and a potential global pandemic reaches your country, your product progress comes to a grinding halt. And for good reason.