Packaging might not be the sexiest item on your product development checklist, but ignore its importance at your peril.
Gone are the days where your product was boxed, labeled and rarely thought of it again. According to judges at the 2016 DuPont Awards for Packaging Innovation, consumers have high expectations from consumer product packaging. The judges report seeing "sensitivity to environmental impact and a heightened focus on addressing consumer needs across all economies, improved functionality and smaller portions."
"The latest trend in today's packaging design and execution is innovation, bringing it at a cost-effective manner, while embracing sustainability goals," said Engineering Fellow Brian Rivers, Strategic Sourcing, Sealed Air Corporation.
So, while consumer-facing packaging might not be a top item among your product development priorities, it is a facet of the process that needs to be studied and evaluated at the front end, and occasionally re-evaluated through the life of the product.
First and foremost, the primary purpose of packaging is to protect the products. However, if you're developing a product that is going straight to the consumer, you want to create packaging that complements the product you're selling and will sear your brand into the customer's mind.
Exhibit A: Last year I received a nifty JBL Bluetooth speaker.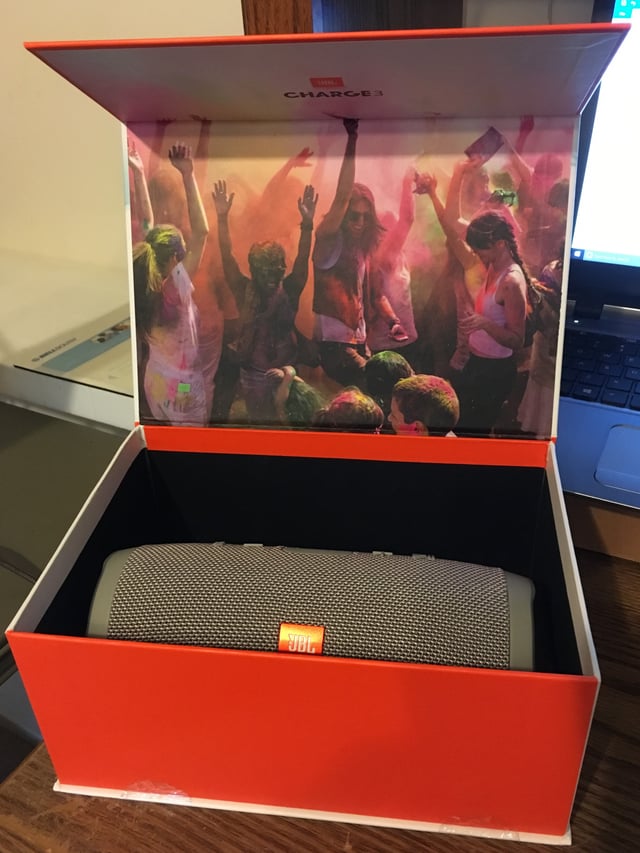 The speaker's elegant design was set off beautifully by the rigid box it came in. In fact, I kept the box because it's sleek, sturdy and functional. And look at the beautiful interior artwork! The foldover-style magnetic lid closes with a pleasant and gentle 'thunk.' All that and a speaker, too!
With that in mind, here are five items to consider when designing consumer-facing packaging:
Protection - Will this package keep my product from breaking, corrosion or other damage?
My speaker box had sturdy plastic tray to keep the speaker from rolling around,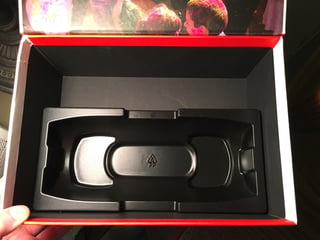 while my prized Nick Markakis bobblehead doll came packed between two pieces of crumbly styrofoam.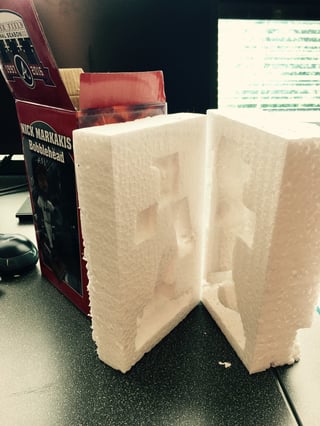 Your product may not require material to stablilize it, but if it does, remember that anything you add to the box adds to the shipping weight and that adds to the bottom line.
Aesthetics – Is the package visually appealing? Is it easy to open? Can it be resealed?
High-end jeweler Tiffany has a signature color – a specific shade of blue – which is a signal of something special inside.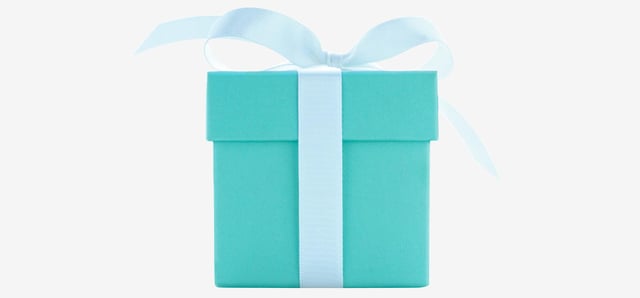 (Photo courtesy of Tiffany & Co.)
Reams of research can tell you which colors appeal to consumers based on gender, age, ethnicity, income level… You name it, the demographic has been analyzed through market research. If your heart is set on having a turquoise and pink package but the research says go with green and gold, you'd be wise to heed the research. Design Force offers an excellent post about the power of color in retail packaging that's worth a read.
Depending on who your target consumer is, ease of opening can be an issue. Certainly, it's important to make your package tamperproof, but you don't want your package to require tools to get it open on a regular basis.
Information – Does the package allow enough space for consumer information?

It depends on the product, but you'll probably want to make use of space on the back, sides or even the underside of your package to communicate product information to your customer. Every package carries a UPC code (European products bear the EAN code) and many use the QR code, which enables purchasers to scan information about the product using a mobile app. While some companies prefer a clean look on the packages holding their products – think pristine white iPhone boxes – many manufacturers make use of the space on the package to lower the weight associated with information inserts.
Materials/Recyclability - Is your packaging made of easily recycled materials?
If you don't think recyclability is a big issue to consumers, you're wrong. And the concern goes well beyond the ubiquitous question of paper or plastic. Customers expect manufacturers to give thought to the materials used in the packaging, and what will happen to it once the product is removed.
Explore whether you can use recycled materials such as corrugated cardboard to make your package. Certain coatings and inks can affect the recyclability of your packaging. Have you looked in to using flexible packaging, rather than a rigid container?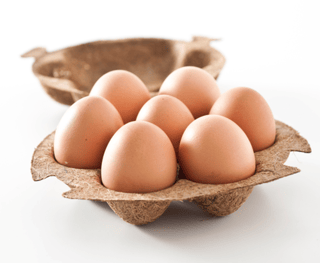 Natural material such as coconut fiber, a waste product in coconut oil production, can be inexpensively sourced. Enkev created a product called CocoForm (photo right) described as a natural, sustainable alternative to mainstream packaging. Coconut fibers are mixed with a natural binder and pressed into different shapes.
Evocative, a biomaterials company, is using mycelium (basically mushroom roots) to create Mycoform and Mushroom®Packaging, natural alternatives to material such as packing foam (like Styrofoam). (Photo courtesy of Enkev)
Cost – Can I get what my customers want at a price I can afford?
Ah yes. Cost. As with everything there is a price tag. Itemize costs to determine if the packaging you are using (or the design you are considering) is the best solution for your product. Which elements are necessary for performance, and which are purely aesthetic? Do some design features cost more than their true added value? Pinpoint elements that can be improved or eliminated altogether. Then allocate money where it counts (where value is added). Consider all factors and rank each by cost and value added.
Factors to Consider:
Is all the information printed on the box necessary? Limit to vital information only.
Is full color printing worth the cost? Black and white may do the trick.
Does the packaging need a clear viewing window, or would a photo on the box suffice?
Do you need a label, or can information be printed directly on the box instead?
Finding just the right design, the right color and materials can be time-consuming and good packaging doesn't come cheap. Done right, your packaging can make significant impact on your product's first impression. And to quote my grandmother, "You'll never get a second chance to make a first impression."
Read more:
7 Ways to Reduce Packaging Costs