We know, we know. Air freight is the absolute worst. It brings on a headache – the kind that makes your temples pulse. It kills your soul. It makes you wonder whether there's any goodness left in this cold, heartless world. But sometimes it's a necessary evil we have to embrace. Below we'll talk about seven of those times. So feel better in knowing that you're not alone. There are others who swore they issued that PO only to realize it took an unfortunate vacation in their outbox.......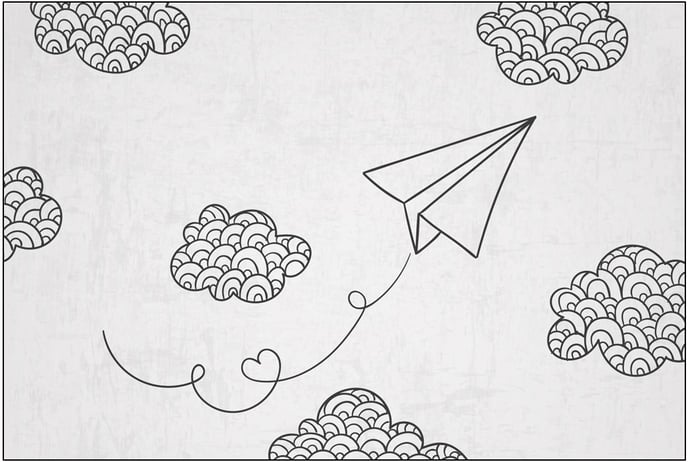 Photo Source
1 |
When you're on a tight deadline
Whether you promised to meet a delivery date for a new customer, or your heavily marketed product launch event is quickly approaching, sometimes you just need product now. ASAP. Yesterday, even. Don't stress – these are usually one-off instances, and if the pressure's on, or your job is on the line, it's air freight time.
2 |
When CNY is quickly approaching
If you've taken your manufacturing overseas, you're probably all too familiar with the hiccups that can come with major holidays like Chinese New Year and Golden Week, which bring two-week and one-week production shutdowns, respectively. If the factory's production schedule doesn't allow for pre-booking an ocean shipment before the port closes for the holiday, you might be looking at an air shipment. In this case, your options are to send the goods on a plane or wait for the next available vessel (at least two weeks, plus you'll be paying a premium due to increased volume).
3 |
When you're aiming to please a new customer
We get it. Home Depot doesn't really care what happened during production, how the packaging supplier misprinted the boxes or that a labor strike at the port caused a delay. They gave you a deadline, and you're in deep trouble if you miss it. In this case, take a hit and send your product on a plane ride. In the grand scheme of things, It's not worth losing future business to save a few thousands!
4 |
When demand – well – demands it
Struggling to keep up with product demand? What a great problem to have! A costly one, perhaps, but the good news is that you're killin' it, and those freight bills will practically pay themselves with this sort of sales spike. True story: One of our customers sold their product on QVC and had to air freight virtually all shipments for the next several months to satisfy demand. (Home shoppers, am I right?)
hoto Source
5 |
When you fumbled and need to recover
Mistakes are part of life. Whether you underestimated demand, forgot to check the updated forecast, or Outlook betrayed you (again), we all have uh-oh moments from time to time. If the ball was dropped in a serious way, you might need to turn to air freight to redeem yourself and get things back on track.The silver lining here is that you probably won't make the same mistake twice.
6 |
When your supplier's the one who fumbled
Suppliers are people too! Mistakes happen. Luckily, if you're part of a healthy contract manufacturing partnership, your CM will admit fault, take responsibility for any missteps and do everything in their power to right their wrongs. This includes footing the bill for any air shipments that are necessary to meet your agreed-upon deadlines. Although you may want to pull your hair out, at least the bill won't show up in your inbox.
7 |
When seasonality is your reality
If you're selling a seasonal product, you experience the rush to stock and distribute inventory before the season kicks off. Whether you're peddling snow shoes or pool floats, you get it. Sometimes to meet those deadlines, air shipments are inevitable. If you're armed with an awesome procurement team and an exceptional manufacturer (cough, cough), you should have little to worry about, but in the instance that the deadline creeps up or something goes awry, you may need to fall back on an air shipment.
You Might Also Like:
11 Tips to Reduce International Logistics Costs
FCL vs. LCL: Sometimes an LCL Shipment is Your Best Option
Best Expedited Shipping Options from Asia to the US
How Are My LTL Freight Rates Calculated?
A Beginner's Guide to ICC Incoterms 2010