If you enjoy good food, you'd fit right in with the East West Manufacturing Team! This year we celebrated our 2nd Annual Very Merry Un-Thanksgiving, complete with dishes typically not served on Thanksgiving day. Everyone got to bring in a dish of their choice, some home-made, others not, but all were very delicious! From garlic rolls to fresh salads, homemade meatballs to samosas, tiramisu to Oreo cake balls, we had one fantastic assortment of dishes to enjoy!
Ask nearly any team member at East West what they're thankful for here, and almost every single person will tell you they're thankful to work with such a great group of people.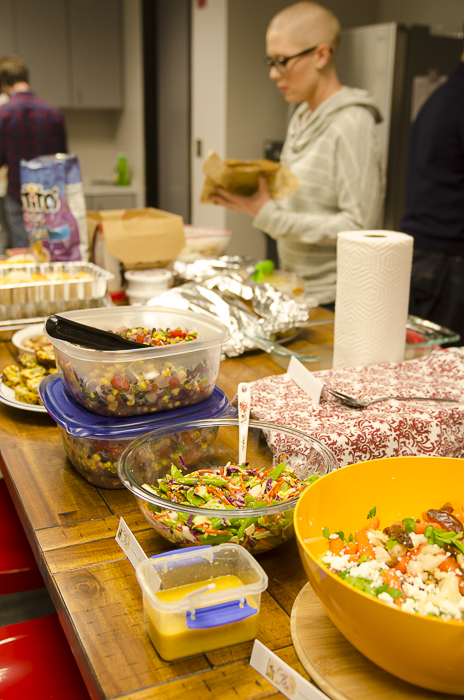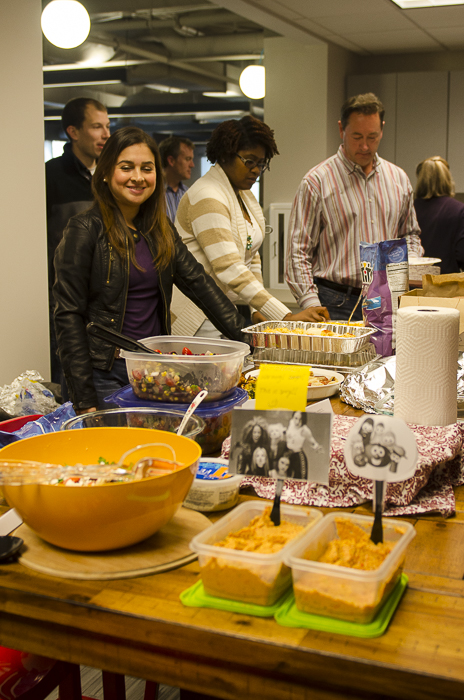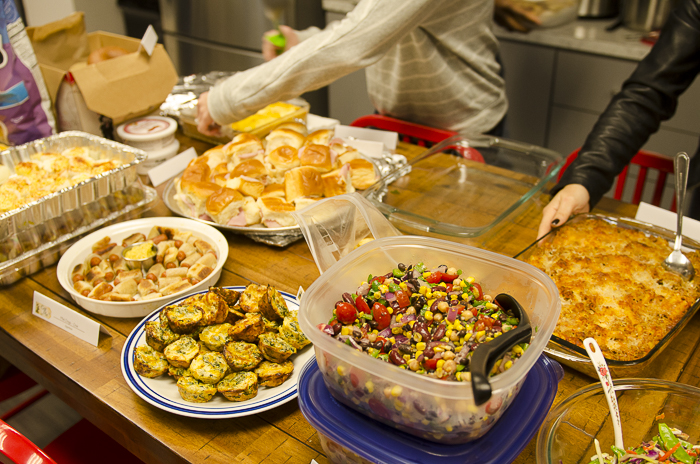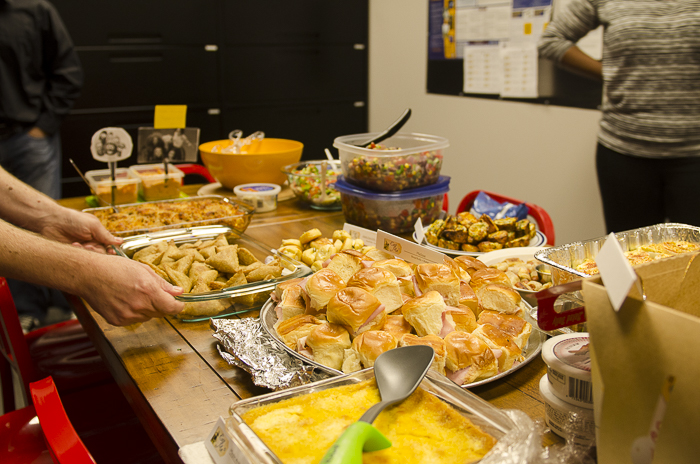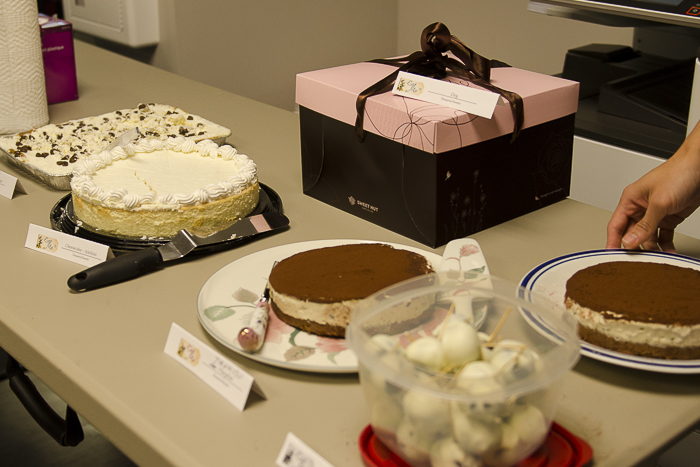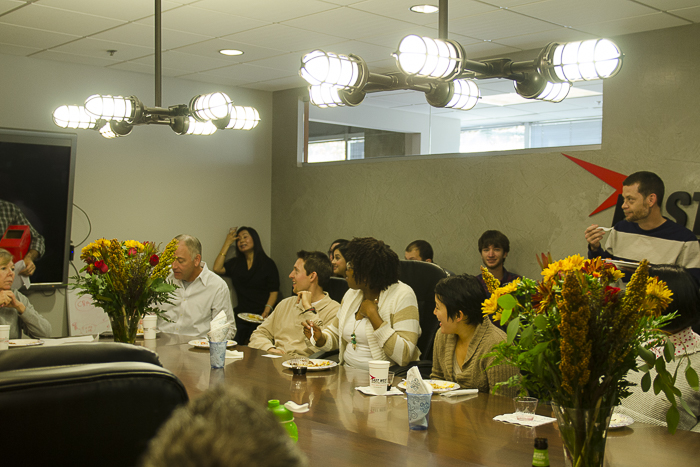 We hope everyone has a safe and happy Thanksgiving!
Did you enjoy this post? Check out our other posts to learn what it's like working at East West:
Team-Building at East West: It's a Battlefield! & East West Teams Up with Youth Villages