So you've found an awesome manufacturing company (cough, East West, cough) and you're eager to get production lines moving! But how can you be sure this manufacturer is properly outfitted to produce quality goods that meet your customer's standards? Follow the guidelines below to make sure you've found the right fit.
Get on the Same Page
Before signing an agreement with a contract manufacturer, make sure you two are on the same page. Have you provided every relevant document to eliminate any confusion or misunderstanding? This includes product drawings, BOMs, photos, samples or prototypes, inspection criteria and special customer requirements. Be as exhaustive as possible. If there is a language barrier, work with a translator to ensure technical jargon is properly communicated by both parties.
Realize the Importance of Supplier Evaluations
In-person supplier evaluations are absolutely crucial. If offshoring, the manufacturer should send a native-speaking engineer or quality manager to visit suppliers for 1-2 days with a comprehensive evaluation checklist in hand.
Critical Checklist Items:
Types of products manufactured and key customers
Range of manufacturing capabilities and capacity
Basic supplier stats (age, location, credit worthiness)
Employee demographics, skill level, training procedures and turnover rates
Available equipment and equipment maintenance procedures
Internal policies for worker health and safety
Each supplier should be graded across the above criteria to receive an overall ranking. Any areas of concern should be noted and discussed, and supplier data should be indexed. Perhaps one supplier excels at aluminum production but lacks anodizing capabilities. Noting each supplier's proficiencies in a database will allow for quick identification of qualified suppliers for future jobs.
Tip: Make sure the manufacturer performs evaluations of existing suppliers on a regular basis! One-time qualification does NOT ensure long-term conformance. Find more evaluation tips here: 10 Cs of Supplier Evaluation.
Verify Quality Systems and Standards
Aside from the usual ISO or UL compliances, remember to weigh your customer's expectations against industry standards. They may not always be aligned. Does your customer expect continuous quality improvements, or nothing more than maintenance of a minimum quality threshold? The quality systems in place should match the sophistication level of the product.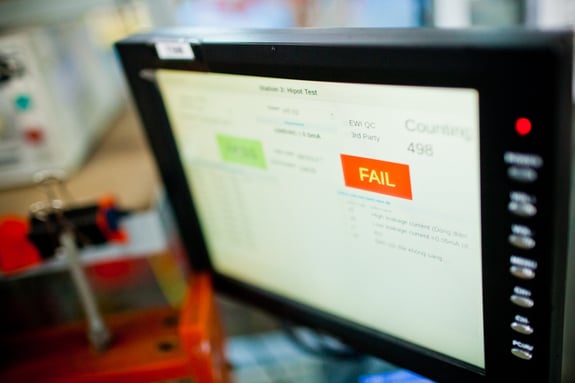 Check out our blog post "Looking For the Right Contract Manufacturer?" for more guidance!