East West Manufacturing is excited to have Yvette Lindesay join our Accounting team as AR/AP Specialist! Yvette has a Master's Degree in Business Administration from Kennesaw State University and was recently the national billing analyst for a transportation and logisitcs company. Once again we're featuring our new hire here similar to our interviews with other recent EW hires, Eyu-Jin Kim and Agustin Guzman. Here are "5 Questions" with Yvette to get to know her better: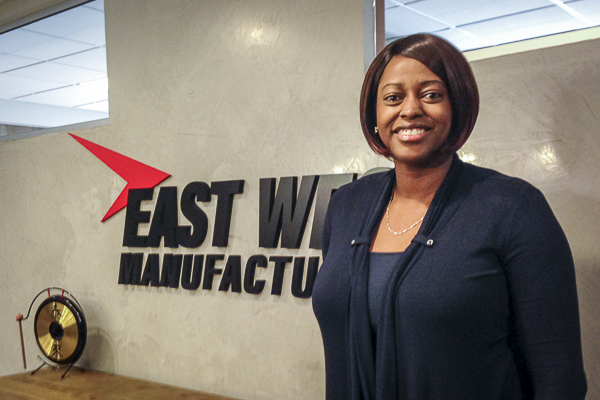 What did you do before joining East West Manufacturing? How did your path lead you here?

For the past 12 years, I have worked full-time in the Accounting field, mainly focusing in the area of Accounts Receivable. In addition, I spent the last two years attending Kennesaw State University where I recently obtained my Master of Business Administration Degree in July 2014. A few months later, in October, I was led to East West through a recruiting firm that believed that my qualifications would be a great fit for this position. They were right!


What do you enjoy the most about working at East West?



I enjoy the work environment; including the design of the actual work space, the people, and the office culture. The culture is a very friendly, team-oriented, and supportive one where employees are always willing to help each other out when necessary.

What do you find most challenging about your current role?

One of the things that is most challenging for me is trying to find time to gain some general knowledge on what employees in other departments do. I think it is an important factor when trying to understand how what you do can affect others and vice versa within the organization.


If you could learn to do anything, what would it be?



I would learn how to actually build a house. I studied Architecture in undergraduate school and I really enjoy the process of physically creating and making things.

What is one of your favorite quotes?



I am an avid collector of quotes so I have a notebook full of them. One of my favorites is "If your presence doesn't make an impact, your absence won't make a difference."
Welcome Yvette! We are all looking forward to working with you!
Check out our East West Careers page to learn more about the open positions available!
Want to learn more about East West and the global contract manufacturing world? Check out our FREE download below, "10 Lessons We've Learned in Over 10 Years of Contract Manufacturing."