1. Trust
Can you trust them? How long have they been around? Do they have patents, a history, an actual office address? Is the deal too good to be true (warning)? Are they simply a trader or wholesaler or are you dealing with the actual manufacturer? Is the email real or sales183@gmail.com? Has the website been updated in years? Use your judgment here. If your gut is telling you something just isn't right then do some research before sending money Western Union.
2. Transparency
Are they Transparent? Are you welcome in their office, in their warehouse, in their manufacturing facility? Is the supply chain opaque and murky by design? Yes it takes a long time to build a good network of suppliers and without an open door policy doubt begins to creep in. Transparency is required if you want to trust your manufacturing partner.
3. Technical Expertise
Do these guys know what they are doing? Do they have the technical expertise to understand CFM, Airflow, Blade pitch, Constant Speed vs. Constant Torque, Clockwise vs. Counterclockwise rotor rotation. Building an EC Motor that will (1) deliver desired results and (2) last many years, takes a very unique skill set of advanced motor design engineering and airflow specialists who understand how the motor works in your application. Do you want the team who just has the lowest price with no additional application knowledge? Me neither.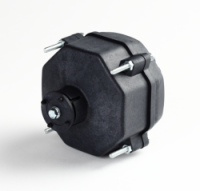 4. Scale
Can you make 1,000 per month or 10,000 if my demand spikes? Long lead items notwithstanding, how quickly can your EC Motor partner scale up when your products begin to gain market share? Are they willing to truly work with you to meet the objectives that your customers are asking of you? You can pick a vendor, the cheapest guy in town, or you can pick a strategic partner, who offers you savings, technical expertise and meets your demand.
5. Quality
How long will your EC Motor really work? Do you have a global quality plan? Can I see it? Do you have accurate life testing results? How do you know you are dealing with an EC Motor partner who values quality as much as you do? Simple. Ask. Ask to see the plan, the documents, the APQP, and the supplier reports. What assurance will you have when your boss asks, "Are these guys qualified?"
Are you looking for an EC Motor partner you can trust? Give us a call at 404.252.9441 or click the image below to schedule your FREE consultation to learn more about the benefits East West Manufacturing can offer you as your EC Motor partner!

404.252.9941 | www.ewmfg.com | info@ewmfg.com