As a summer intern from West Virginia University, I've found myself immersed in an engineering world and learning a ton about motors at East West Manufacturing. Specifically, high efficient, low noise, cutting edge, new technologically advanced energy saving motors.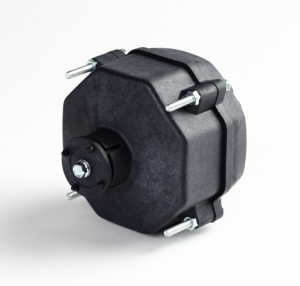 These motors are called EC motors, also known as the Electronically Commutated (or brushless DC, or BLDC) motors. Some people call them ECM Motors, but that's like saying ATM Machine, the "M" is redundant. EC motors are electric motors that maintain high efficiency level, or in other words they use less electricity rather than those used of traditional induction motors (shaded pole or PSC, or Permanent Split Capacitor). EC Motors use less energy which means lower operating costs. Come on now, who wouldn't want less waste now days? EC motors operate cooler, so they produce much less wasted heat. Not only do EC motors provide excellent efficiency levels, they also come in multiple sizes (measured in watts).
Applications
So where are they used? The EC motors that you've most likely heard of are being used in:
the commercial refrigeration industry
bottle coolers (think of the check-out line at Target or the grocery store)
even in the beverage dispensers
EC motors have been adventuring into other applications such as machine tools with high performance motion controls.
Cost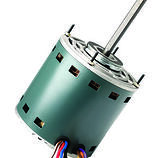 Yes, EC motors are more expensive than shaded pole motors used in refrigeration and ventilation, but that's to be expected because ECM's contain advanced electronics and cost more to make. But remember, they save a ton of energy (70% efficient, vs. a Shaded Pole which is 18% efficient). So with the soaring energy prices the payback for switching to ECM technology will pay for itself in about a year. And ECM's last longer, nearly 60,000 hours so you will save more money in the long run!

For a college kid like me, it's easy to see that spending more now to save a lot more later is an easy choice. Sustainability isn't just a buzz word – it's important to 'my' generation, and should be to you too. We're in this together. So, if you want to make a difference AND save money, remember that EC motors are sustainable, reliable, energy efficient products that will continue to grow in popularity and possibly even be mandated in the coming years.

Rachel Hiwiller
East West Manufacturing Intern

404.252.9441 | www.ewmfg.com | info@ewmfg.com