How does East West Manufacturing guarantee that your product will meet or exceed your specifications? You may be surprised by how many times a product is inspected before it reaches your loading dock. To ensure you are receiving quality goods at a great value, East West uses a thorough and strict Quality Control process. Even before we begin manufacturing a product, the Engineering and Quality Assurance team at East West defines a Quality Plan, specifically tailored to manage the quality of that product. This Quality Plan is then executed by our offices in Asia, whose Engineering and Quality teams are charged with the responsibility of its implementation and enforcement.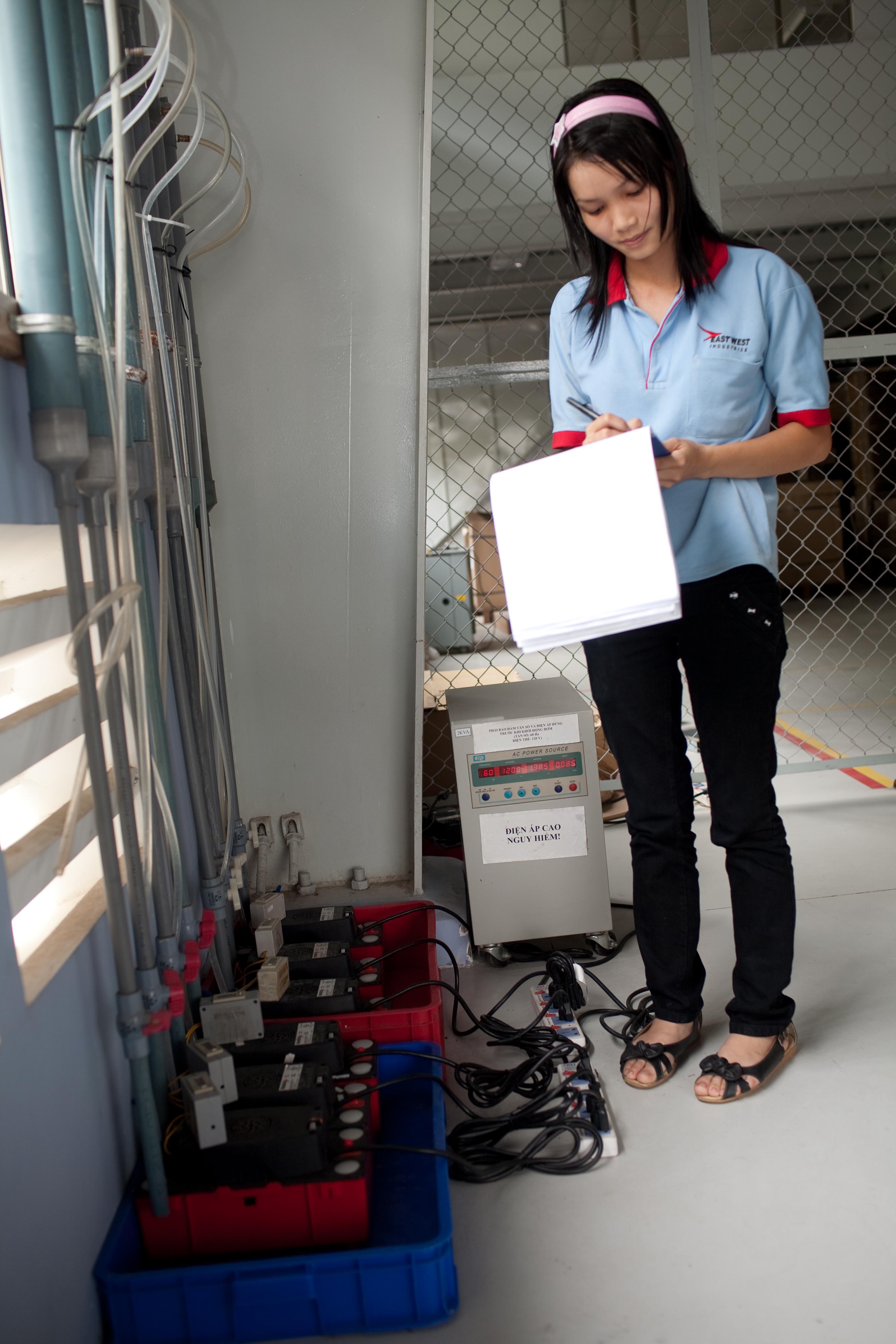 The Quality Plan begins with initial audits of our suppliers to confirm that their capabilities meet our Quality standards. In order for a supplier to be added to East West's network of qualified suppliers, they must first pass this initial East West audit, which thoroughly scrutinizes a factory's equipment, materials, processes, and key management.
The next step in the Quality Plan is to confirm that suppliers can produce the goods to meet the exact specifications and standards developed by East West for those products. This is accomplished through formal first article and process capability studies, performed by our Engineers in Asia with oversight and approval from our US-based Engineering and Quality team.
The final step in the Quality Plan, and perhaps the most important, is the lot-level Quality inspection of every production run of every product--before it is loaded on the container for shipment. East West's own Quality inspectors travel to suppliers to meet each production run as it is completed. At the supplier, our inspector will first confirm the Quality control data we demand of our suppliers, including key process data and raw material certifications. Then, our inspector, using our own calibrated gauges and test equipment, performs the required inspection as outlined in the Quality Plan. Inspected criteria normally include order/shipment quantities, packaging and esthetic criteria, dimensional and material specifications, and final performance attributes.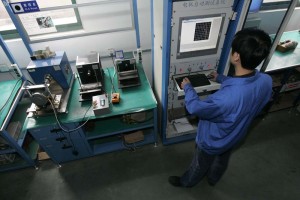 This lot-level inspection generates a formal Inspection Report, which must be approved by our US-based Quality Manager before any goods are authorized to ship. We further use the data collected at these inspections to create ongoing Quality metrics, by which we measure our suppliers' performance. Suppliers performing poorly either make improvement via our formal Corrective Action Process (CAR), or they are dropped from our preferred supplier network.
At East West, quality products are of utmost importance. We value our reputation and our relationship with each one of our customers. You should feel confident that the goods you receive from East West are of the best quality at an incredible value. We understand that the products you sell are a direct reflection of your company and we aim to make you success. For further information on our quality assurance, contact us at 404.252.9441 or email us at info@ewmfg.com.
404.252.9441 | www.ewmfg.com | info@ewmfg.com