Okay, you've decided it's time to sign on with a contract manufacturer. Maybe you've even identified the right one. We've compiled a list of the five basic points of contact you should have with your manufacturer, from the initial communication through the entire process.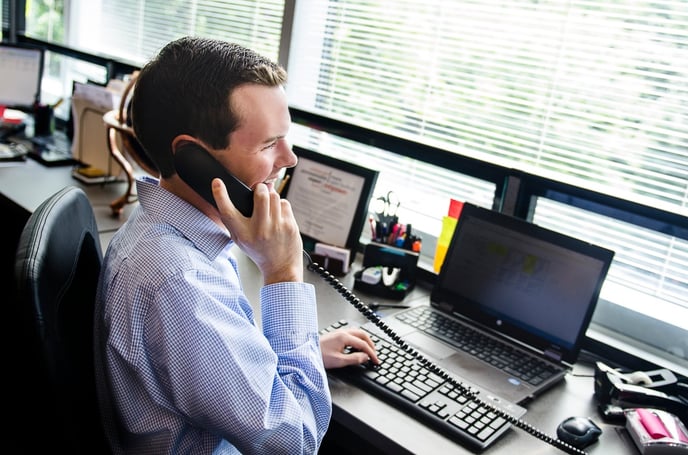 Haven't found the right contract manufacturer yet? Download our free guide "The Official Playbook for Selecting a Contract Manufacturing Partner" here.
1. Customer Service
The customer service representative (CSR) is your lifeline. The CSR is the main point of contact for all order placement, status and inquiries. They keep a close eye on your purchase order (PO) from the moment it's placed until the time of delivery, and keep you updated accordingly.
Your CSR can also help you with creating an accurate demand forecast, knowing the amount of material or product that needs to be ordered, when it needs to be ordered and whe you need it at the warehouse.
2. Project Engineer
The input of an experienced project engineer can be invaluable to the success of a product's development. The project engineer manages the technical aspects of a project. He or she interacts with the customer's engineering/technical counterpart to make sure drawings are finalized and to address any remaining open technical issues including items relating to design for manufacturing (DFM), tooling, raw materials and tolerances.
Working with their counterpart at the dedicated strategic business unit, whether local or abroad, the project engineer ensures samples for new projects are completed in a timely manner while troubleshooting any issues that arise.
3. Sales
Responsiveness. Transparency. That's what you want in a nutshell. A good sales rep is going to acknowledge your request as soon as possible and set a reasonable expectation for delivery of an answer. It's especially helpful if your salesperson has some technical aptitude to help solve issues quickly and efficiently. They are your bridge — interacting with management, project engineering, quality, accounting, logistics — so they can answer any questions that arise. It's their job to stay on top of your concerns, follow up on all action items and keep the project moving forward.
4. Logistics
Logistics contacts work closely with domestic warehouses, suppliers overseas and the CSR to make sure that all orders are shipped and delivered on time. They handle the brokerage piece of your project – making sure all duties are paid, "I's" are dotted, "t's" are crossed.
Logistics coordinators sometimes have the unenviable task of letting you know there's a slowdown, usually caused by weather, holidays, labor disputes or congestion at the ports or other transfer points. Trust us: Slowdowns are never welcomed by anyone, especially your logistics coordinator. If a slowdown does occur, we counsel patience and communication.
5. Accounting
Obviously, paying the bills is extremely important. Make sure you have up-to-date contact info for your manufacturer's accounting department so that there are no disruptions in your project due to late or unpaid invoices. Questions about who to talk to? Remember your CSR is always there for you every step of the way.
Taking a product from design to manufacture — especially if it's 'your baby' — is an exciting, but sometimes, daunting task. By choosing the right manufacturing partner and knowing your points of contact, you'll go a long way toward managing expectations and ensuring your company's ultimate success.
Still searching for the ideal manufacturing partner? Click on the link below for more information about your next steps.