It's no secret that India has been a metal manufacturing center for many years. Most people assume that when production shifted to China from the United States to gain a cost competitive advantage years ago, it would stay there. As the cost to manufacture increases in China, India is increasing its global market share of metals manufacturing.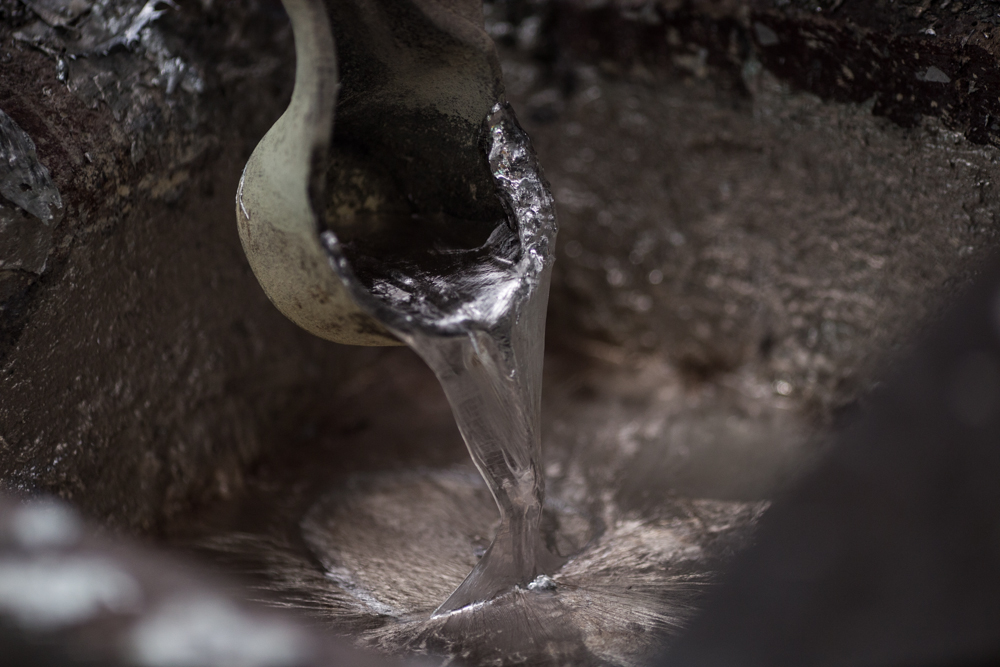 Gravity Casting and Forging are two metal manufacturing processes on which factories in India can provide extremely competitive pricing and outstanding quality. A secondary process such as machining and plating can add value without much additional cost. What's the difference between these two processes?
Gravity Casting, the process of pouring liquid or molten metal in a mold made of sand or a steel die, typically produces bigger, thicker, and heavier products and components. Products like escalator treads, wheels, or automobile struts are examples of products that can be gravity cast. The tooling investment is cheaper (than investment or high pressure die casting) with gravity casting and the products are typically less complex (note I did not say, 'simple').


Forged products (solid steel billets or ingots heated then reshaped under sheer force) are strong and durable. Examples include Flywheels, fasteners, bearings, and power train components. Products that can often withstand high temperatures and operating force for long periods of time.
Factories in India often excel at CNC machining to incredibly tight tolerances. Their advanced inspection techniques include CMM as quality is a very important professional and cultural standard to achieve.
CNC (Computer Numeric Control): Automatic machine that mills, drills, saws, cuts, lathes and shapes a semi-finished product into a finished product or component. The machine is programmed with a Computer Aided Design (CAD) file with all final detail specifications of what the product will be upon completion. This post processing is highly automated and produces high tolerance finished goods.


CMM (Coordinate Measuring Machine): Device that measures the geographic characteristics of a product or component. The machine measures the product against the design to note any variance in the finished product and also notes where the deviation in the spec has occurred on the finished component.
Whether your product requires forged or gravity cast manufactured components, if you are looking for better quality, cost savings or simply the diversification of your current supply chain, India might be the answer.