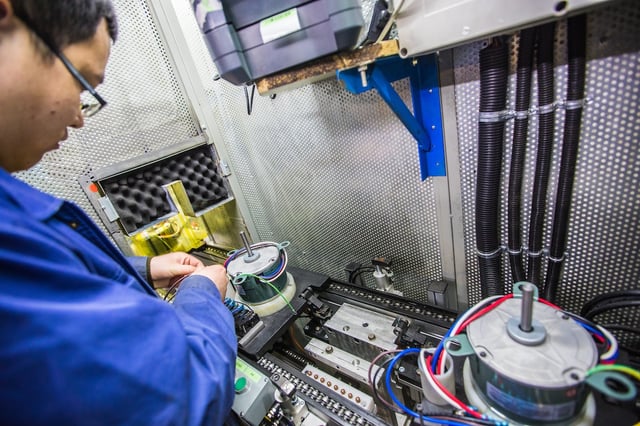 Do you ever stop to think about the products you interact with on a daily basis and how amazing they are? Let's just think about the stuff you touch as you're getting ready to head to work. Maybe you shut off a blaring alarm clock or alarm on a cell phone. Your coffee is ready in the kitchen because the night before you scheduled the beans to grind, the water to drip and the heating element to warm in your fancy coffeemaker. You zap a sausage biscuit in the microwave and you're out the door. (Note: I didn't even mention the miracle of indoor plumbing!)
These products — the alarm clock, the cellphone, the coffeemaker, the microwave — were all ideas in someone's head that were transformed into physical objects we take for granted. Not only were they developed initially, they've all been improved upon through the years. That doesn't just happen spontaneously. There are a lot of smart and creative people out there thinking up these ideas, and an equal number of smart, creative people turning those ideas into reality. (BTW: We salute you!)
Product Lifecycle Management and Your Contract Manufacturer
Some contract manufacturers (CM) become significant partners in product development by working with their customers on the design — tweaking and refining; by consulting on materials and processes; and by making their customers goals their goals.
The best way to create a "gotta-have-it" product is to create an excellent design. A CM offering design services and technical expertise during early iterations can be a god-send by ensuring your product is designed for manufacturability. Such a partner has the resources in place to determine whether a concept is strong in theory and can translate into a scalable production opportunity.
Every product is different with its own set of factors to consider, but there are milestones that exist in every project. Let's take a look at them
Stage 1 | RFQ + Sourcing
GOAL: Provide the customer with a detailed quote and a project proposal for moving into mass production.
Everything begins with a request for quotation (RFQ) from the prospective customer. If the project criteria matches the CM's capability and they're convinced they can manufacture a high-quality product for the client, the CM will ask for a drawing package and/or a prototype.
The contract manufacturer reviews the design to figure out the best combination of capability and pricing. They'll outline any tooling requirements. Meanwhile, the sourcing team evaluates raw material and component availability. Sometimes components used in the original prototype are subbed-out, based on what's available locally. The result is a quote and project approach built on the most efficient options for the customer.
Stage 2 | Tooling + Sampling
GOAL: Complete tooling and transform the product design into physical samples that meet spec and can be consistently replicated.
After the quote is approved, the product enters the tooling and sampling stage, also known as non-production release (NPR). At this point, documents are finalized for control and translation into manufacturing. Your CM will develop a preliminary quality procedure (QP) against your product's specifications. The preliminary QP is called a living document because it's updated frequently. The QP includes all form, fit and functional requirements, including in-process documentation, third-party certifications or raw material specifications.
Wouldn't it be great if everything could be flawless from the get-go? But that's rarely how product development works. Iteration is the name of the game. First samples almost always require adjustment. Design changes might be necessary, with additional sample batches before full production gets underway.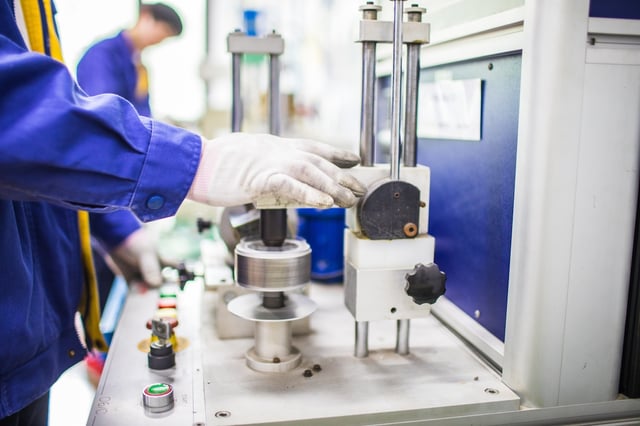 Stage 3 | Production Launch
GOAL: Provide product to the customer quickly; monitor and improve production controls; and obtain a larger sample quantity for more in-depth qualification against the QP.
Once your samples have been qualified, the product is ready for mass production. Your CM will begin with a pilot production run — a short-term run of a small batch (usually around 200 to 500 pieces depending on the complexity, size and volume of the product).
Your CM tests the first samples against the QP and does product lifecycle testing. They should also be monitoring factory production for quality control, reporting any significant quality issues that arise. During production review, a few critical analyses occur, including:
Process flow analysis
Effectiveness of in-process testing
Data collection method confirmation and review
Handling of unexpected conditions
Inspection of finished goods and packaging.
Quality control will inspect the final product against both the quality procedure and previously approved customer samples. You should receive a formal inspection report to review prior to shipping. Your CM should inspect and approve every shipment before releasing it to you. Following this protocol creates a closed-loop process which encourages continuous improvement for subsequent production runs.
As we said at the top, and in many other posts, developing a product - taking it from design to a high-quality, manufacturable product - takes expertise, attention to detail and a commitment to quality. It is a process, the kind where it can feel like you're taking one step forward two steps back, at times. But with patience and a trusted partner, like an experienced contract manufacturer offering solid engineering support, you'll see the fruits of your imagination come to life.
Read more: