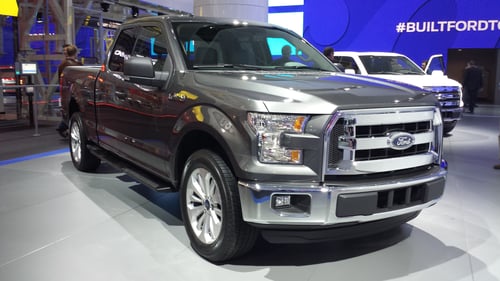 If there is one common question we are asked it is simply, "how much does it cost to make my product?"
And sadly, the very short answer is that it depends! Depends, you say! Sure. Have you seen a commercial for a cool new pickup truck? Then have you ever read the fine print on the bottom of the page. If not, it typically says something like this, "Base price is $20,719.00. Vehicle as show is $37,453.00". Are you kidding me?? Nearly $17,000 more for the same truck.
How in the world can the price be that different? The answer: options. The truck you fell in love with had 4X4, heated and cooled leather seats, upgraded premium package, larger wheels and tires, rear DVD system, power panoramic sunroof, running boards and a bed liner. You clearly get the idea here. While it seems a little bait and switch tactic by the car company, the reality is that the base price is more of a base product. (AM radio and cloth bench seats!)
This happens every day in the products that we shop but for some reason fail to realize that it might affect our product as well.
So to answer your very genuine question a great contract manufacturer is going to ask you a ton of questions upfront in order to provide you with the most accurate and product equivalent price.
To help your contract manufacturer be accurate, make sure you can offer the following:
2d / 3d engineering drawings with dimensional tolerances included
Material selection (Is that virgin PP plastic you require or is partial regrind acceptable? Do you need A380 Stainless Steel? Do you need that Mouser component or will an equivalent alternative be suitable?)
Will you require any 3rd party validations (UL, ETL, RoHS)?
What are your testing processes?
Realistic Annual Volumes
If you really want to get the most out of your potential contract manufacturing partner, you need to approach this like a good marriage. The more information you share and transparent you are before the wedding the greater the success of the story ending, "happily ever after."
And any contract manufacturer should treat you the same way!