If you have been involved in global contract manufacturing (CM) for more than a few months you will inevitably hear the phrase, "Quote Fatigue." Quote Fatigue occurs when a prospect submits an RFQ (Request for Quote) to a manufacturer for pricing — then another, then another, then another, without the manufacturer securing any new business.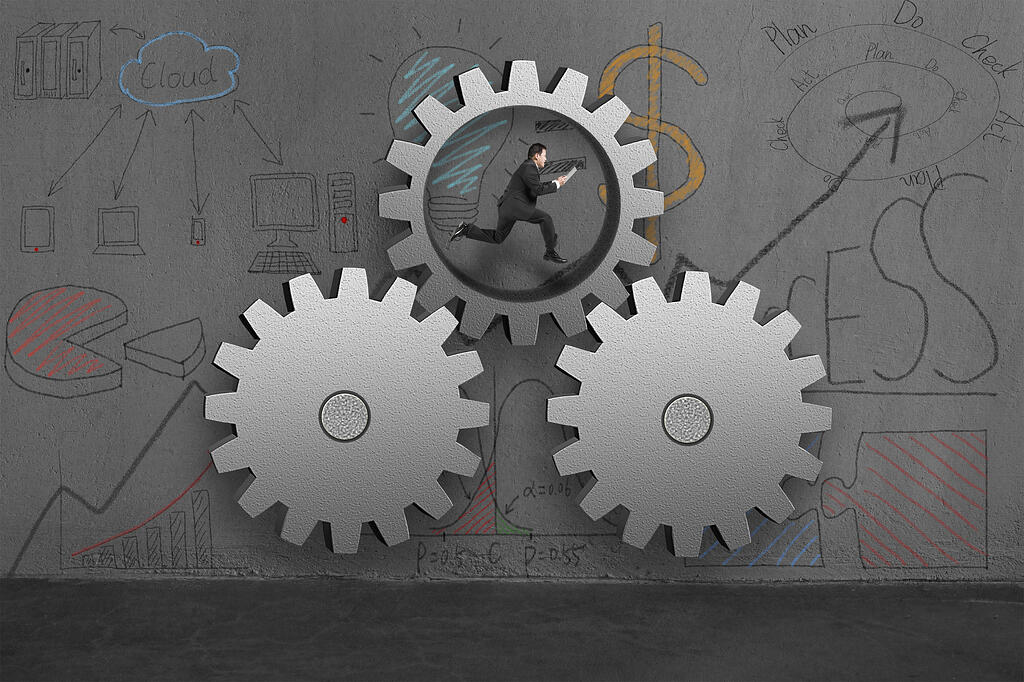 There's a cycle that takes place when a contract manufacturer engages with an OEM or new customer:
1. Introduction
Pleasantries are exchanged and both customer and manufacturer like one another enough, or are at least comfortable enough to move forward.
2. Capability
You've discussed what you're looking for and have done your due diligence. The contract manufacturer seems have the technical skills and quality program in place to make your products.
3. Build Trust
Trust takes time in any relationship. It begins when you meet and feel confident you're talking with someone who knows their stuff. Building trust happens when you make a call or send and email and it's answered in timely fashion. Trust is built when both parties are transparent. This phase develops throughout the entire process, both before quote and after quote.
4. Quote
The CM creates a quote package. The length of time it takes to put a quote together is contingent on many issues including the complexity of the part or product, the accuracy of the drawings and the materials that will be used. It will also depend on how accurate you need to quote to be.
5. Sample
Once you've signed off on the quote, you've determined it's competitive, the manufacturer will produce samples to validate production.
6. Tooling
Customer issues a Purchase Order (PO) to start the tooling process. (Typically one month to cut tools depending upon complexity of mold(s) required).
7. Enter into Production
After an initial pilot production, full production is launched.
Those are the basic steps of manufacturing, from first contact to production. However, quote fatigue sets in when the process goes from step 1 to step 4, then step 1 to step 4, and… well, you get the idea. See, it takes a lot of resources to produce an accurate quote, this is especially true for complex products. Winning business in manufacturing can literally be dependent upon how efficient your sourcing team is in creating a robust and competitive supply chain. And that means every time the CM goes through the process to develop another quote, the suppliers (raw materials, components) are doing the same thing.
Look: Manufacturers know some RFQ's are offered just to ensure the incumbent supplier is (or remains) competitive. That is just the nature of the business. But to quote, and keep quoting, just to protect a current supply chain tempers the enthusiasm of any contract manufacturer — and could potentially harm the customer's reputation. It seems that no matter how large an industry is, everyone always knows the others' reputation.
How can you avoid getting (or giving) quote fatique?
The number one way is to make sure you have a complete drawing package at the beginning of the quoting process. And what does a complete drawing package consist of?
It should include:
• 2D or 3D engineering drawings, including dimensional tolerances
• Material selection
• Does your design require virgin PP plastic, or is partial regrind acceptable?
• Do you need something very specific, like A380 stainless steel?
• Do you require a specific brand component, or will an equivalent alternative work?
• Third-party validation requirements (FDA, UL, ETL, RoHS, etc.)
• Detailed testing processes required
• Realistic annual volumes
If your CM has all that data, it's not unreasonable to assume that it could take 8 or more weeks to pull together the information from its suppliers to develop as accurate a quote as possible, with the understanding that even after the quote is given, things can change.
Product development is a process, usually a long one. You can make it easier on yourself and the CM you're working with to be prepared. Have your information and material pulled together. Answer questions thoroughly and promptly. And hang tough. If your idea is sound and you're working with an experienced CM, you'll reach the finish line.
Read more: