They just want to make your product. Nonsense.
It's true; many contract manufacturers just want you to sign a contract to make a product, just as the drawings or solid models show, no more, no less. Well that is simply the "old" way of doing business and that model is going the way of the horse and buggy.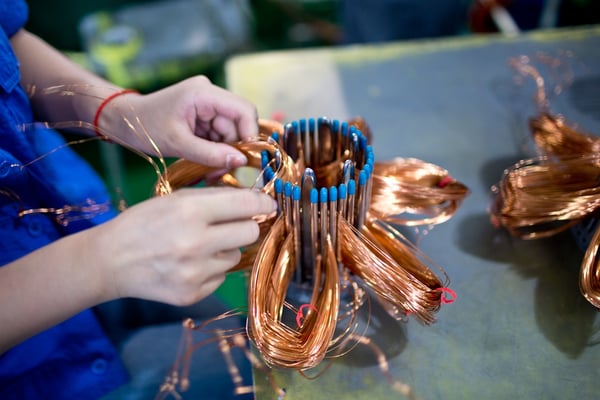 OEM's are tasked with doing more, not the same, with a smaller staff. Many are thin on resources or have a need for expertise with a process that is new to their business. So today's contract manufacturers have become valuable partners. They offer so much more than just making a part or product. Such as:
Design For Manufacturing - After the meet you, review your samples and prints, do they ask, "Why?" Why this material; why this design; why this process. Your partner should understand the process that went into the original design and the end use application. Make sure they are asking, "Why."


Offer Alternative Materials or Components – Does the plastic need to be virgin PP or can you accept some regrind? Does this Aluminum need to be A380 or will another accomplish your goal? Does this PCB require Mouser or Digi-Key spec'd components or will an alternative function the same and save material cost off your Bill of Material?


Supply Chain Manufacturing and Distribution – Do you have to order a container or truck load to get volume pricing? Can they consolidate your shipments to save you freight, inventory product to bolster long lead times, will they manage VAT and Customs hurdles, arrange logistics and track shipments on your behalf?


Design and ODM – You have the respect of an OEM when they task you to help them solve a problem. For example, to reverse engineer a legacy system or ensure your combined new design is clean of any potential patent infringement issues.
This out with old shift is reaching across most manufacturing disciplines. Whether you are manufacturing PCBs, case builds, aluminum, plastic, or even industrial textile components and finished products, you want someone on your team who can offer more than just a price for a product.
The reality is choosing the partner over the pure manufacturer really won't cost you anymore money. But the efficiencies in your supply chain will be tremendous and will help you grow your business. Which might just be what you are really after?