East West Manufacturing and Wellington Drive Enter Growth Partnership
Via Worth Magazine and PR Web
Atlanta, GA
September 18, 2013
East West Manufacturing (EWM), a global contract manufacturing company, and Wellington Drive Technologies, a public New Zealand company that provides Energy Saving Electronic Motors, Airflow and Refrigeration Control Solutions to the commercial refrigeration market, have announced a strategic partnership to leverage their joint capabilities and accelerate growth.

East West will invest $1.34 million in Wellington in return for 10.6 million new Wellington ordinary shares and will also be issued 5.3 million warrants to acquire additional new Wellington shares within the next two years. The initial investment will give East West an 8.4% stake in Wellington. The partnership between East West and Wellington Drive will strengthen the product and service offerings of both companies through collaborative product developments, supply chain cost reductions, and marketing alliances focused on broadening global reach and customer offerings.
"East West is excited by the partnership with Wellington and the access it gives us to advanced motor and electronic solutions, deep product engineering and commercialization capabilities," said Scott Ellyson, CEO of East West Manufacturing. "It was important to us to show long term commitment to the relationship through a strategic investment, and we believe the growth opportunities for both companies are substantial."
As part of the new strategic relationship, Wellington Drive has recently entered into a contract manufacturing agreement with East West allowing Wellington to increase capacity, reduce costs, improve capability and reduce concentration risk.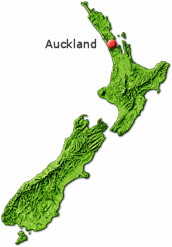 "The relationship with East West provides access to a high capability, low cost supply chain, and will also deliver opportunities to accelerate Wellington's revenue growth through joint development of new products, improved competitive solutions for customers and through leveraging East West's US and Asia based engineering, manufacturing and distribution capabilities," said Wellington CEO, Greg Allen. "Ultimately, we will be closer to our end customers."
Both parties agreed that an important element of a successful partnership would be an investment in Wellington by East West - giving East West an incentive to support Wellington's growth plans.
"We believe that the partnership with East West will create significant value for Wellington shareholders and supports the company's short term financial improvement objectives as well as its long term growth plans," said Tony Nowell, Wellington Chairman. "The outlook for Wellington remains promising and the Strategic Partnership with East West further demonstrates the Board's and Management's commitment to deliver on its promises."
About East West Manufacturing
East West Manufacturing (EW) is a leading Atlanta-based global contract manufacturer for original equipment manufacturers and distributors throughout the United States and Europe. With operations in Vietnam, China and India, EW utilizes transparent supply chain, on-site quality control and logistics systems to provide its customers with superior products and competitive cost advantages. Founded in 2001, EW's U.S.-based management combined with its international capabilities ensures that customers reduce the risks and complexities of offshore manufacturing. For more information about EW's Domestic Offshore Manufacturing® model, visit http://www.ewmfg.com.
About Wellington Drive Technologies
Wellington Drive Technologies is a leading global provider of energy efficient electronic motors, airflows solutions and refrigeration control solutions for the commercial refrigeration markets. It serves some of the world's leading food and beverage brands and refrigerator manufacturers with advanced products and solutions that reduce their costs, improve product sales and reduce energy consumption. Wellington is headquartered in Auckland, New Zealand, and is listed on the New Zealand stock exchange under the ticker symbol NZ:WDT. http://www.wdtl.com/
CONTACT:
Andy Reese
Business Development Manager
4170 Ashford Dunwoody Road, Suite 220
Atlanta, GA 30319
404-252-9441 x105
areese(at)ewmfg(dot)com
404.252.9441 | www.ewmfg.com | info@ewmfg.com