East West Manufacturing is a global contract manufacturing company. We help companies become more competitive by producing their components or assemblies to high quality standards in countries where it makes the most sense. We focus on engineered products and have our own operations in the US, China, Vietnam, and India.
East West is expanding our Engineered Products (EP) division and are looking to hire an Atlanta-area Account Manager. The Account Manager is a new position and will report directly to the EP Senior Account Manager. Duties and responsibilities include managing current EP customers to meet sales and margin maintenance goals as well as growing business within current customer base to expand EP sales and margin. The Account Manager will also acquire and manage new EP customers to meet sales/margin growth goals, including direct prospect follow-up activities resulting from various marketing initiatives.
Click here for the complete job description of the EP Account Manager. Please email resumes to hr@ewmfg.com.
This job posting can also be found on Career Builder.
For more information on why East West Manufacturing is a great place to work, click here!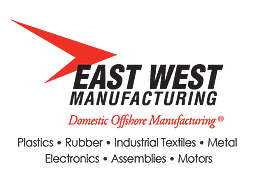 404.252.9441 | www.ewmfg.com | info@ewmfg.com