As the labor market tightens and salary prices continue to rise, many already manufacturing in China are looking south; to Vietnam. Global manufacturers are always looking for the next frontier. Years ago China became the 'option' for Japan for the same reasons Vietnam is becoming an attractive alternative to China.
So, why does it work to manufacture in Vietnam?
Call it 'China plus one' or geopolitical or supply chain diversity. Either way it always makes sense to have a redundant supply chain to keep your business running.
Vietnam's labor market. Check out this interesting chart from The World Factbook below. Vietnam has a very large labor pool!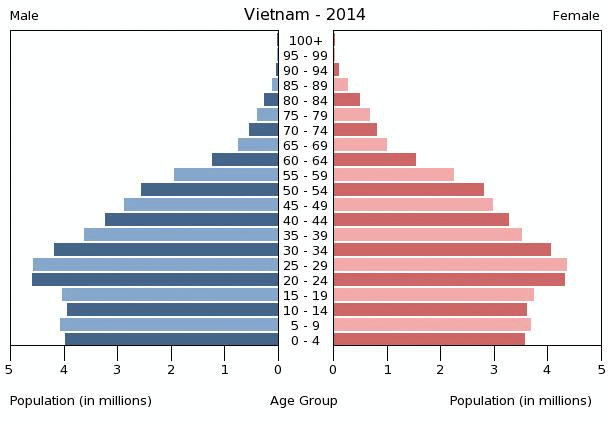 Labor Cost. Factory employees in Vietnam may expect to earn one third to one half of what a factory employee may earn in China. That is very significant in labor-intensive production.
Infrastructure - In 2012 Vietnam attracted over $22 Billion of Foreign Direct Investment. New roads, factories, and ports coupled with aggressive tax incentives, have made Vietnam a very attractive destination for establishing manufacturing facilities.
What is being made in Vietnam?
Products being manufactured in Vietnam run from the simple to the complex; from the labor intensive to the highly automated. When East West first started producing in Vietnam, we were manufacturing vibration isolation components, extreme temperature/exposure rubber bushings for power distribution, plastic extrusions, PVC & CVPC (high temperature PVC), and Industrial textiles. While we still support many customers with these products we also manufacture world class EC Motors in one of our Vietnam contract manufacturing facilities that also houses its own Electronics Manufacturing Center PCB's.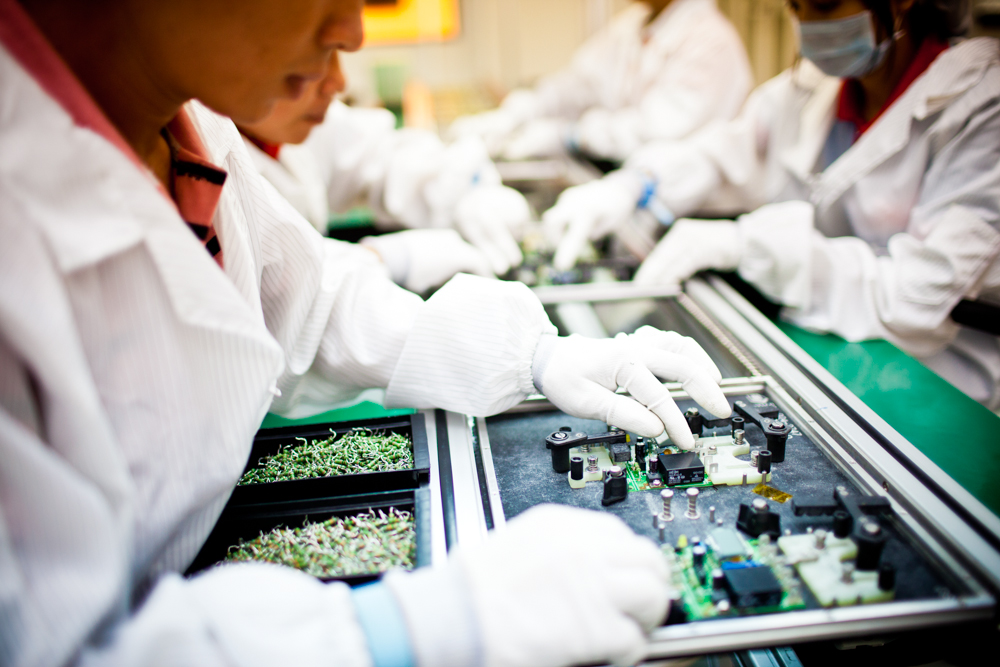 What do you think? Is Vietnam becoming the new China?
If you are thinking about a contract manufacturer and want diversity beyond a single source, check our our FREE white paper: 7 Essential Questions to Ask When Choosing A Strategic Manufacturing Partner: