Private labeling is on the rise as companies attempt to improve their bottom lines and create loyal customer bases. According to the latest data from Nielsen, total sales of private label products were a whopping $115.3 billion in 2014.
Generating your own product line is one of the best steps in building your brand – and this isn't the case for retail alone. Finding an accomplished contract manufacturer to produce your goods might just be the answer you've been looking for.

Major big box retailers (primarily in North America, Europe and Australia) are experiencing enormous success with private brands (e.g., Costco's Kirkland line) and – contrary to popular belief – it is not all about price.
In addition to providing cost savings to their customers, these retailers are offering better value products with a higher standard of quality. Take Target, for instance. They offer customers not one store brand, but two: Up & Up and Simply Balanced, a line of healthy products that hit shelves in 2013.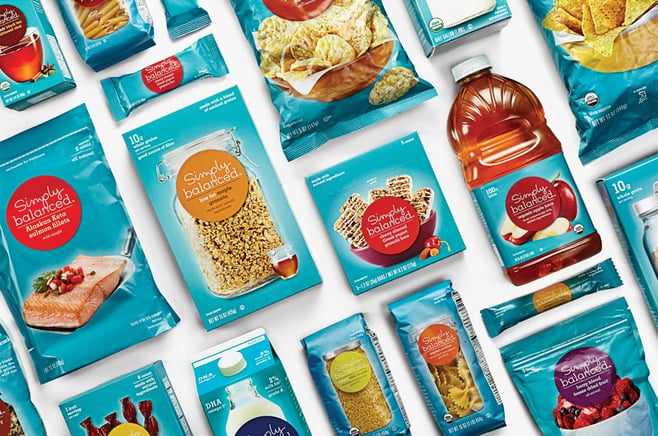 Target's Simply Balanced line of healthy groceries // image source
Gone are the days of "cheap" store brand alternatives encased in dingy packaging. Private labeling has progressed leaps and bounds to compete with national brands and win over consumers looking for affordable products without having to compromise on quality.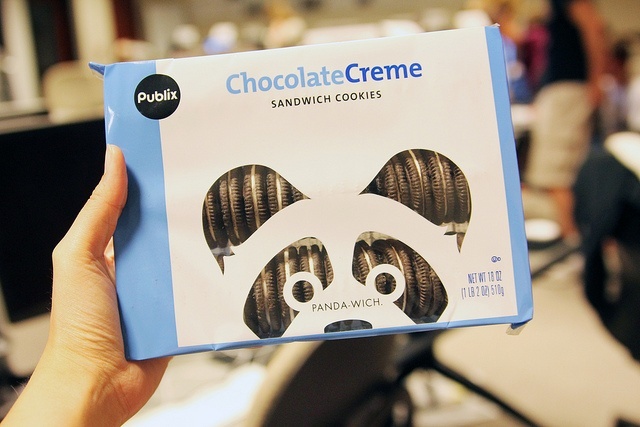 Publix has some of the most innovative private label packaging around // image source
There are numerous statistics that show consumers are purchasing more private labels brands as the "store brand equals cheap product" image has almost completely faded away.
While 70% of consumers say they purchase private labels to save money, 67% believe private labels offer extremely good value for money, and 62% say buying private label makes them feel like a smart shopper (source: Nielsen).
Manufacturers are seeing the same success as private labeling now offers both value and quality – and consumers are finally realizing they don't have to rely on national brands for high-quality products.
So, what are the benefits of private labeling?
Increased customer loyalty
Ability to offer a lower price point
Higher profit margins
Complete control of your brand image
Elimination of direct price comparisons
Higher perceived strength of your organization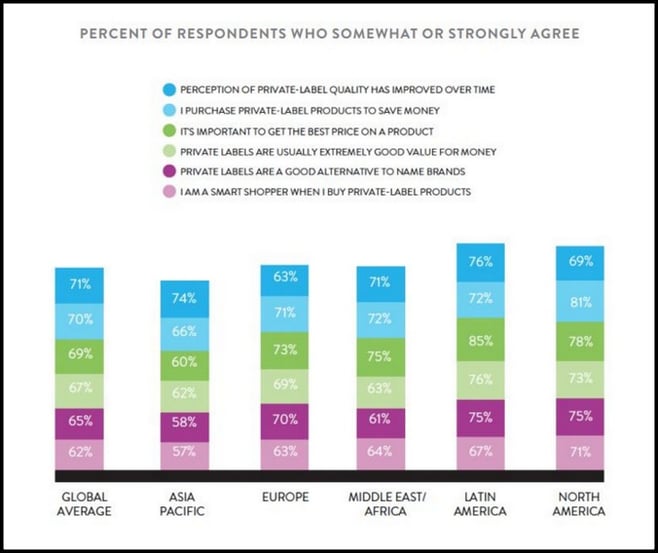 Via Nielsen Global Private Label Report November 2014
There is incredible opportunity to develop private labeling in the15 Killer Resources Every Inventor Should Know About developing world where national brands are still considered the bee's knees. According to Nielsen: "While value share is at or above 15% in developed regions (and as high as 45% in Europe), it is below 10% in most developing countries in the study. In fact, it is 5% or less in key markets, such as China, India and Brazil."
Building strong relationships with vendors is key to getting your private label off the ground. East West has been very successful in manufacturing private label products (injection molded plastics, metal, electronics, assemblies and motors) in China, Vietnam and India, so please reach out if you have any questions about launching your own private label.
Suggested Reading:
26 DOs and DON'Ts for Creating Value in a Startup Business
Top 10 Startup Mistakes (And How to Avoid Them)
5 Ways to Guarantee Brand Protection in a World of Counterfeit Goods
15 Killer Resources Every Inventor Should Know About