Business buzzwords are everywhere in just about every industry. A few of my favorite are: Buy-In, Big Picture, Same Page, World Class, Synergy, and of course, Best Practices!
In our Manufacturing World the favorites are: Lean, Reshoring, Total Quality Management, and Global Sourcing. Global Sourcing has become a broad brush term for just about every industry. There are Global Sourcing councils, panels, trade shows and even a college degree or two. You can even grow up to be a Global Sourcing Manager.
If we exclude food, with a quick Google search I can "Globally Source" the following: Pharmaceuticals, Print Materials, Electronics, Yoga Mats, Apparel - Textiles, Toys, Packaging, Medical Devices, Motors, and more. So much more.
What is Global Sourcing? Business Dictionary.com says its a procurement strategy - seeking to find the most cost effective location for manufacturing a product.
To make a quick analogy, I'm guessing you run your family like you run your business (from a cost perspective only, I hope). You don't buy everything to run your home from one source. If you are one of the five million people in Atlanta you have choices: Publix or Kroger, Home Depot or Lowe's, Target or Walmart, Sam's Club or Costco, CVS or Walgreen's, etc. You have choices. You "source" what you need where it makes the most sense in terms of time, value, quality, and preference.
You can learn about Global Sourcing from lots of great sources like PWC to USC. One of the coolest places to see the Global Supply Chain is Sourcemap.com. The picture below is one example they have showing the iPhone 5: https://sourcemap.com/view/4588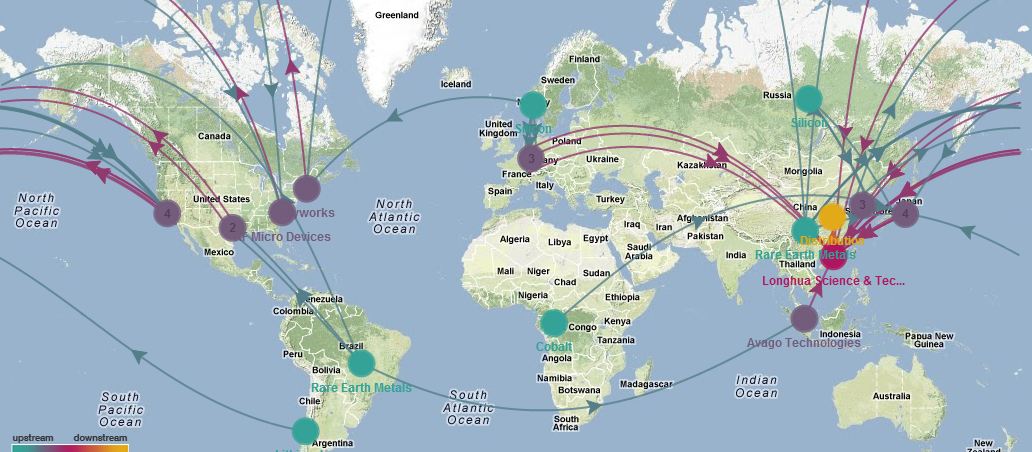 So what about your business? Have you wondered if Global Sourcing can provide the right quality, value, and cost reduction to make your company more competitive? Where's the best place to have your products made? It could be around the corner or around the world. Maybe Ohio, China, or Vietnam. Maybe a combination of all three. These are good questions to ask.
East West has been manufacturing globally for many years. If you have a question if it may be right for you, give me a call. I'm happy to help.
Best,
Jeff
Jeff Sweeney, Founding Partner, East West Manufacturing
404.252.9441 | www.ewmfg.com | jsweeney@ewmfg.com