You made it through the RFQ process. Through the tooling, sampling and PPAP review. Now your world-changing product is
–
say it with me
– in production.
Oh, how good it feels. But don't be too quick to kick off your boots and celebrate. First production orders are notoriously plagued with unexpected delays (mostly minor!) that could throw a wrench in the plan. Your contract manufacturer will do everything in their power to keep things on track. This is the
very first
production run, and we all know that few firsts come hiccup-free. Here are the top 11 reasons your first production purchase order may be moving at a sloth's pace.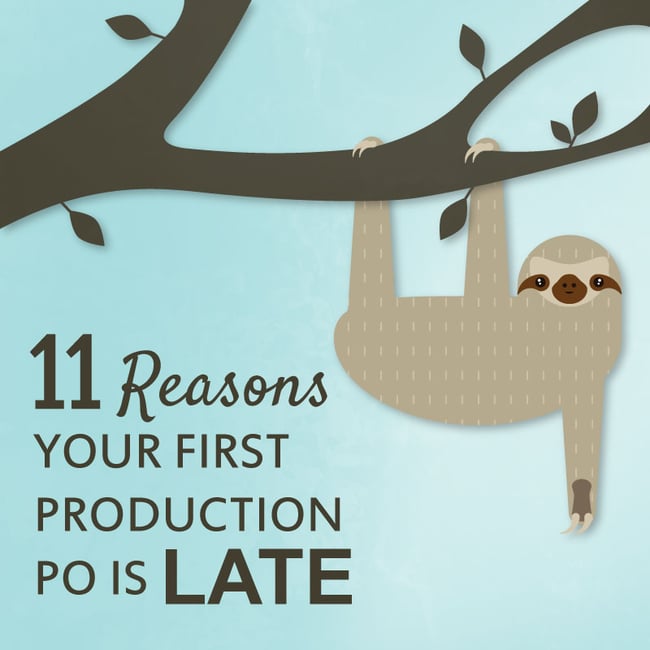 1. Sourcing Hang-ups
Alternate suppliers should be qualified in case an issue arises with the primary supplier, since something unexpected – like a labor strike – can de-rail your production plan (as Kickstarter's Coolest Cooler project is learning). While the rest of the project may be on track, one supplier's failure to meet deadlines can impact the overall timeline. Another potential issue is a supplier discontinuing a part, which is yet another reason to have a backup sourcing plan ahead of time.
2. Factory Audit
If you plan to visit and qualify a supplier yourself, account for this in your project timeline. Should you have any issues and not qualify the supplier, additional time will be needed to find a replacement supplier. Don't get hung up on deadlines to the point that you rush supplier qualification, as cutting corners in this critical step will come back to bite you later.
3. PPAP Review and Qualification
You may need to really dig into the Production Part Approval Process (PPAP) data provided by your contract manufacturer. Depending on your schedule and the depth of the review, this could take two days, two weeks or more. Be realistic when setting deadlines for completion.
4. Sample Testing
Once you've received a sample from your supplier, you might take your own measurements and run your own tests. It's possible that your customer requires further testing at their facility, or even at a third-party testing lab. Advanced testing takes time and should be incorporated in your schedule. Of course, it is better to spend time testing during the sampling stage than rush and end up with bigger (and more expensive) issues in production.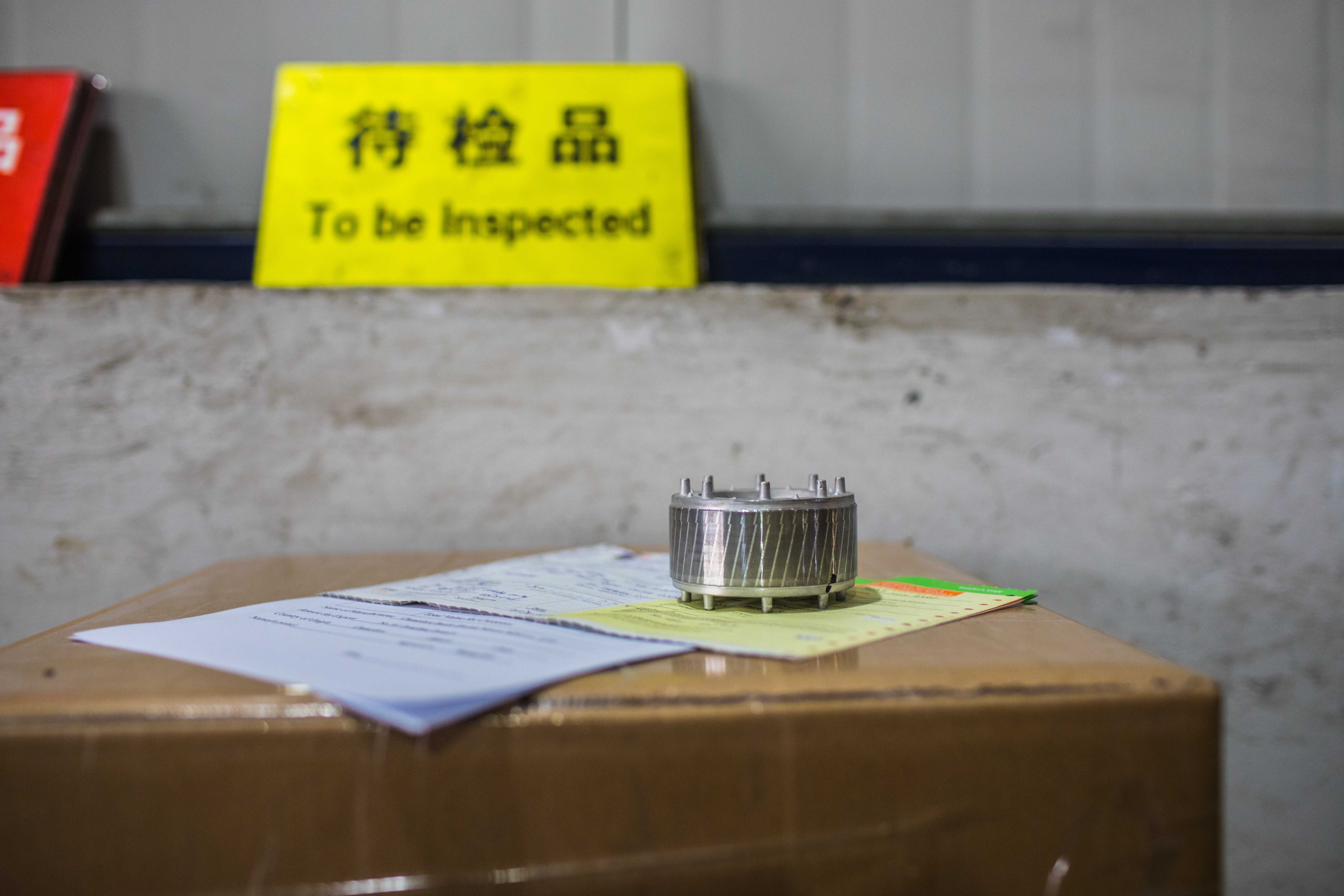 5. Unrealistic Lead Time
Your manufacturing services provider (MSP) will provide a lead time (total time needed to manufacture and deliver an item) for your project, or for your first production order specifically. Let's say the quoted lead time is 90 days. As the ball gets rolling, this lead time may need some reworking because of many of the other points in this list, including sourcing issues, design changes and holiday slowdowns. Your MSP may then realize that 105 days is a more realistic lead time than 90 days. The good news is this will stabilize after the first run, and quoted lead time should be reliable from that point forward.
6. Late Artwork
Artwork is one of those soft details that may be overlooked early in the game when the focus lies on perfecting the product design. We could share multiple stories about artwork seriously holding up orders. Any artwork that will affect printing (product packaging, outer carton, labels, product information and any other branded collateral) needs to be completed on deadline to prevent delay.
7. Last-Minute Design Change
Ahh, the dreaded eleventh-hour design change! Listen, these things happen. We actually just covered this very topic in a post that is chock-full of advice from one of our very own product design engineers. Read it here.
8. Product Certification Delay
If your product requires a certification mark (UL, ETL, CSA, etc.), do not underestimate the lengthiness of this process. Inventors especially may low-ball the duration when creating a project timeline. Since major retailers will refuse to sell your products if they require a listed mark but fail to have one, this is an area you simply cannot afford to ignore. Read more about certification marks and what to expect here.
9. Packaging Issue
Packaging holdups could range from sourcing problems, to printing errors, to extended time needed to test various shipping options, like loose cartons vs. pallets vs. wooden crates vs. gaylords. Many organizations (e.g., ISO, ASTM) publish standards for package testing, including impact, drop, shock and vibration tests. If your product is particularly delicate, the supplier may need to spend more time testing packaging to protect the integrity of goods in transit.
10. Holiday Slowdown
Is your product being manufactured offshore? If so, don't forget to account for Chinese New Year (CNY), Tết, Golden Week, Diwali and other major holidays that will result in lost production time.
11. Misjudging Tooling Capacity
New tooling capacity is sometimes misjudged, and true capacity is not realized until production begins. For example, perhaps tooling cycle time was quoted as 60 seconds but, once production began, the supplier realized that a slower cycle time of 90 seconds was necessary to ensure product quality, which ultimately delayed order completion.
The best advice we can give is to be patient; the first production run is when those unanticipated kinks are ironed out. Rest assured that subsequent orders will fare better. Goodbye, sloth. Hello, cheetah.
**Editors Note: This blog post was originally published in December 2015 and written by Mary-Kerstin Hassiotis.