Most EC refrigeration motors (in the 30-watt-and-under range) on the market today operate at 65 to 70 percent efficiency. But the motor itself isn't the only factor at play. What about the fan blade efficiency, the clearance distance between the fan blade and wall ring, and the programmability of the unit as a whole? These are important elements to analyze and optimize, and doing so can help boost the efficiency of your air-moving system with an EC motor. Read on for five tips to help you get started today!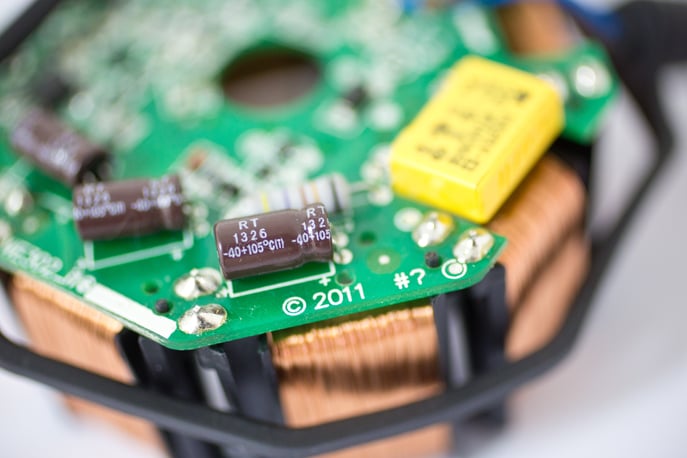 1. Use a High-Efficiency Fan Blade
The efficiency of your motor will not be maximized if you're using a low-efficiency fan blade. Shoot for a blade that's well designed and provides a high CFM (cubic foot per minute) output with low audible noise. A 3D sculpted, biomimetic fan design, for example, creates airflow that follows the natural vortical shapes found in nature. Plastic injection molded blades allow for unique geometry to maximize aerodynamic efficiency vs. traditional stamped aluminum blades. Another variable is fan blade diameter; does a 6" blade provide a drastically different results than an 8" blade? Test your options to identify the best solution for your application.
2. Maintain Tight Clearances
Let's say you've got an excellent EC motor, and you've optimized your fan blade efficiency. All done? Not quite! Check the clearance between the fan blade and wall ring. If the clearance is too large, your overall fan effIciency will plummet. The solution is to use a tooled wall ring with minimal part-to-part variation to maintain the tightest clearance possible between the fan blade and wall ring while avoiding any friction. This tight blade tip clearance will help optimize airflow and static pressure performance, ultimately boosting overall fan efficiency.
3. Invest in a Programmer
Choosing a motor with programmable RPM settings is a wise decision. A programming device enables users to change speed and direction to find the optimal fan RPM for the desired airflow and acoustic performance. A programmer that's enabled with Bluetooth connectivity allows users to program the motor remotely via a computer program or phone app, and many devices can adjust multiple motors simultaneously.
4. Opt for Two-Speed or Variable-Speed Capabilities
Toss that single-speed, shaded pole motor and buy a two-speed or variable-speed EC motor instead. One with built-in two-speed (or variable-speed) capabilities means you can run the motor at a lower speed when airflow demand is not as high (e.g., night mode operation). This approach of running the motor at lower speed during non-peak demand means the motor saves energy by consuming less power and cuts energy costs.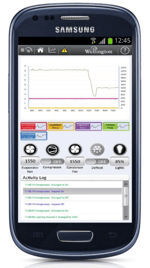 5. Take It to the Next Level with IoT
If you really want total control of your EC motors, you'll tap into this little concept called the Internet of Things (IoT). If you're in the refrigeration sector, for instance, something like Wellington's SCS Connect System will enable you to effectively control all your refrigeration units (including fans, compressors, lighting, etc.) with the help of GPS tracking, live maintenance alerts, remote programming and direct marketing capabilities, all via an Android app. Learn more here.
Read more: Beyond Nest: 9 Ways IoT is Reshaping the HVAC Industry
Conclusion
It's true that EC motors are more efficient than shaded pole motors, so making the switch will undoubtedly prove to be beneficial. But why not do everything possible to get the most bang for your buck? We hope these tips serve you well. Have you found other ways to get more out of your motor? Let us know in the comments section below!
5 Things to Look for in an ECM Partner
7 Tips to Extend the Life of Your ECM
8 Reasons Why ECMs are Plastics (and Better): Part One
8 Reasons Why ECMs are Plastics (and Better): Part Two