Returns. They're gonna happen.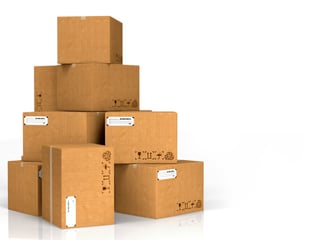 You ordered one thing, but received another. Or maybe there was a defect in the product. Maybe what you thought you wanted wasn't really what you wanted. Whatever the reason, you need to return part or all of your shipment. What's your next step?
This is where the Return Merchandise Authorization (RMA) comes in. The RMA is part of the process of product return for refund, replacement or repair during the product's warranty period. The seller (in our case the manufacturer) uses this process to verify returns in advance so that the correct action is taken to remedy the situation. Because it's a process, there are steps to be taken:
Get the facts, gather information

Verify return eligibility

Physical return of goods

Credit issuance

Replace, repair or dispose of product
Your Customer Service Representative (CSR) should always be your first point of contact on a return.
Your CSR will either direct you to a place to download an RMA form or send one to you. The form asks for basic information — the purchase order (PO) number, item number and quantities. Provide as much detail as possible.
Are there defects? Be specific.
How many parts are affected?
Wrong quantity?
Wrong item?
Once the RMA is filled out and sent back to the CSR, the information is put into the system and the pertinent divisions, engineering and quality control, are notified.
RMA doesn't mean an immediate credit.
At this point the items need to be inspected against the drawings to determine whether they are actually defective. This step can go a couple different ways. Typically, parts are shipped to the manufacturer so they can be inspected and compared to engineering drawings. Other times, photos are sent to the CSR or quality control department to verify the defective part. Sometimes, though, parts are obviously damaged or defective. In this scenario, the quality department can request that the material be scrapped in the field; a credit is issued without physical return of the goods.
Here's a handy chart that helps visualize the process:
(Click on image to view larger.)

The way we see it, a well-though-out RMA process provides 3 basic benefits:
Increases efficiency — You're not wasting time wondering what the next step is. The process is laid out for you and your customer.
Saves time and money for you and your customers — Efficient employees mean more productivity. More productivity usually translates into higher profitability. The same is true for your customers. The less time they spend on returning goods, the more time they can spend expanding their business.
Sets expectations for warranty items, return policies and follow-up actions — No one likes surprises. Having a plan, in writing, in advance gives customers an idea of what you expect from them, and what they can expect from you.
7 best practices to follow throughout the RMA procedure
Appoint a customer service representative to process/monitor RMAs daily.
Establish a procedure allowing for collaboration between customer service, quality, engineering, logistics and accounting teams.
Store returned goods in a designated area until engineering has a chance to review them and issue a diagnosis.
Engineering team should identify trends in quality issues based on returned goods and determine if materials can be recycled, reused or repaired.
Assign a reference number to include in all correspondence with the customer
Returns exceeding a certain amount should be approved by quality and accounting teams before credit is issued.
Use an automated system (e.g., scanners synced with WMS and accounting systems) to capture data and process returns.
While they are a fact of business life, returns don't have to take up your life. And they won't when you incorporate a good RMA plan.
Read more:
Addressing Product Quality Issues With Your Supplier [Free Checklist]