Building and refining your supply chain may feel like a mammoth task, but the work doesn't stop there – especially if you're operating on a global scale. Securing your network entails more than lock and key. It involves collaboration, understanding and ensuring that trust exists between you, your suppliers and other vendors. It means everyone is working toward a common goal, your eyes and ears are always open, and you are quick to adapt to change. Below we've compiled a list of seven tips to help you work toward global supply chain security.
How to Improve Global Supply Chain Security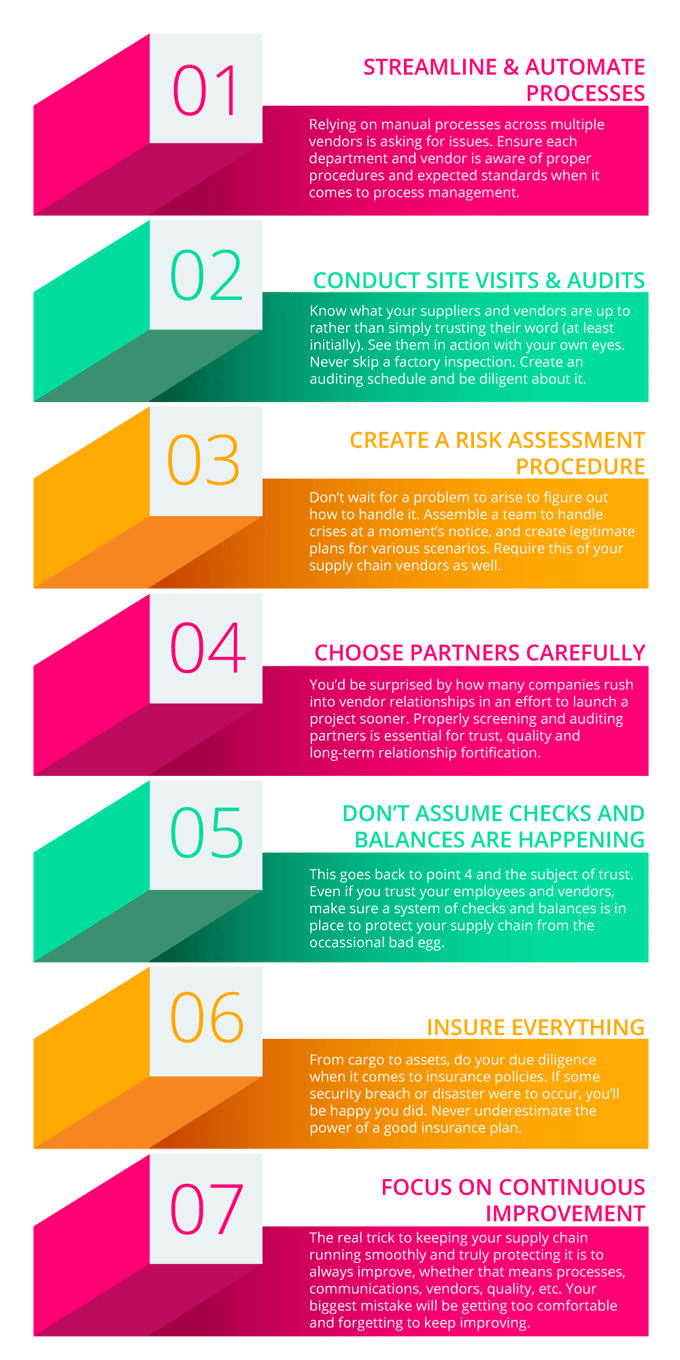 Click here to download our free PDCA Cycle Excel template to launch your continuous improvement campaign across every department of your organization starting today. Encourage your suppliers and other vendors to adopt the PDCA Cycle as well, and you will notice that problems become easier to manage, and ultimately fewer issues will arise.
Read More:
5 Tips to Reduce Supply Chain Risk
Building a Circular Supply Chain for a Circular Economy
10 Factors to Consider When Entering a New Market
6 Biggest Mistakes When Selecting a Contract Manufacturer (Part One)
6 Biggest Mistakes When Selecting a Contract Manufacturer (Part Two)