As the aging population increases and the desire for medical interventions allowing for an active lifestyle continues, the demand for implantable medical devices will expand further. A report released in early 2017 estimates the global implantable medical devices market will reach $54.2 billion by 2025.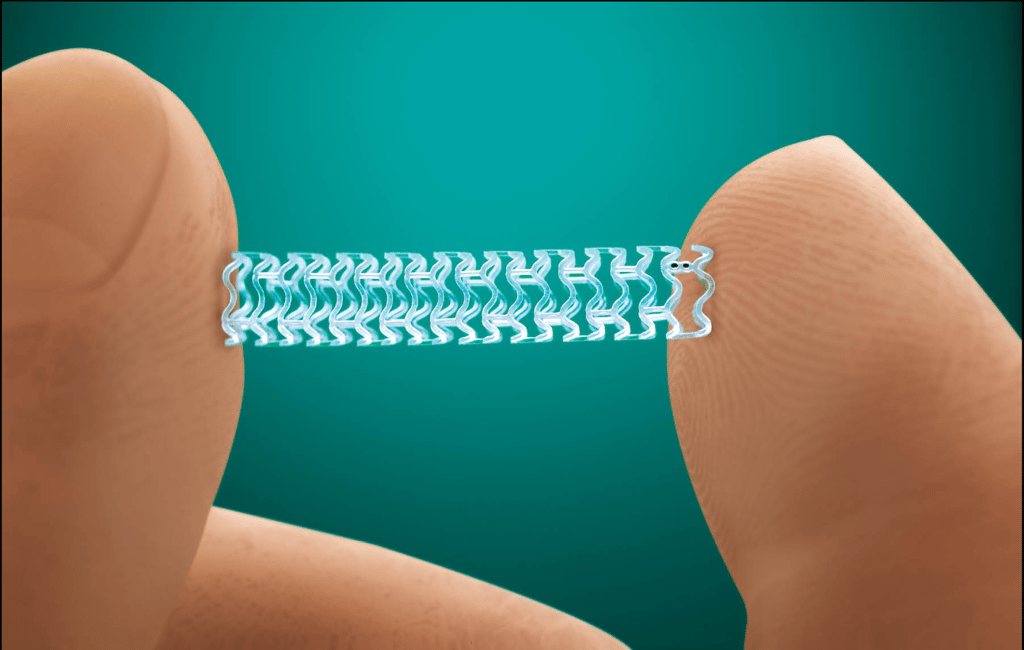 ABSORB stent made by Abbott. ©2016 Abbott
Few industries are as "mission critical" as medical device manufacturing. Implantable or not, factors like quality, production conditions and materials are closely monitored and regulated.
The Food and Drug Administration (FDA) is the arbiter of all medical devices, including implantables. The agency defines a medical device as "an instrument, apparatus, implement, machine, contrivance, implant, in vitro reagent, or other similar or related article, including a component part, or accessory which is:
recognized in the official National Formulary, or the United States Pharmacopoeia, or any supplement to them,
intended for use in the diagnosis of disease or other conditions, or in the cure, mitigation, treatment, or prevention of disease, in man or other animals, or
intended to affect the structure or any function of the body of man or other animals, and which does not achieve any of its primary intended purposes through chemical action within or on the body of man or other animals and which is not dependent upon being metabolized for the achievement of any of its primary intended purposes."
If you're looking to produce an implantable device, you'll need to supply a "requirements definition" document which sets out the use and capabilities of the device. It also covers such factors as safety, security, monitoring, design and – yes – the material it's made of.
Materials go through rigorous testing before approval, and just because a material is used in one application doesn't automatically approve it for another. In fact, if changes are made during the process of product development all the materials go through the testing process again to ensure the material is appropriate for the changes made. Testing typically involves functionality, biological and chemical attributes, and not without good reason.
Some materials used in medical devices have caused serious, even life-threatening, side effects. In 2016, a Transparency Market Research report noted, "studies have demonstrated that implants made from materials such as nickel and chromium are prone to corrosion and can trigger cancers. Implants made from cobalt alloy are known to pose risks to human health owing to in vivo ion release; polyethylene implants could be a potential trigger for bone lysis and localized tissue ruptures."
Because there is so much at stake, medical device manufacturing is a highly cost intensive industry. The potential for injury to the patient raises the specter of litigation over the entire process. If you want to develop a medical device, especially an implantable device, it's imperative that you partner with a manufacturer that puts supplier quality oversight at the top of their vetting checklist.
For more information on this important topic, we urge you to visit the FDA website's page pertaining to medical devices. A page of useful links is offered at the North American Science Association (NAMSA) website.
To read more about medical device manufacturing, check out these posts: