Looking for ways to increase the efficiency and value of your refrigeration system?
Who isn't?
Here are five suggestions — some simple, and some requiring consideration, investigation and investment — to improve the effectiveness of your cooling system.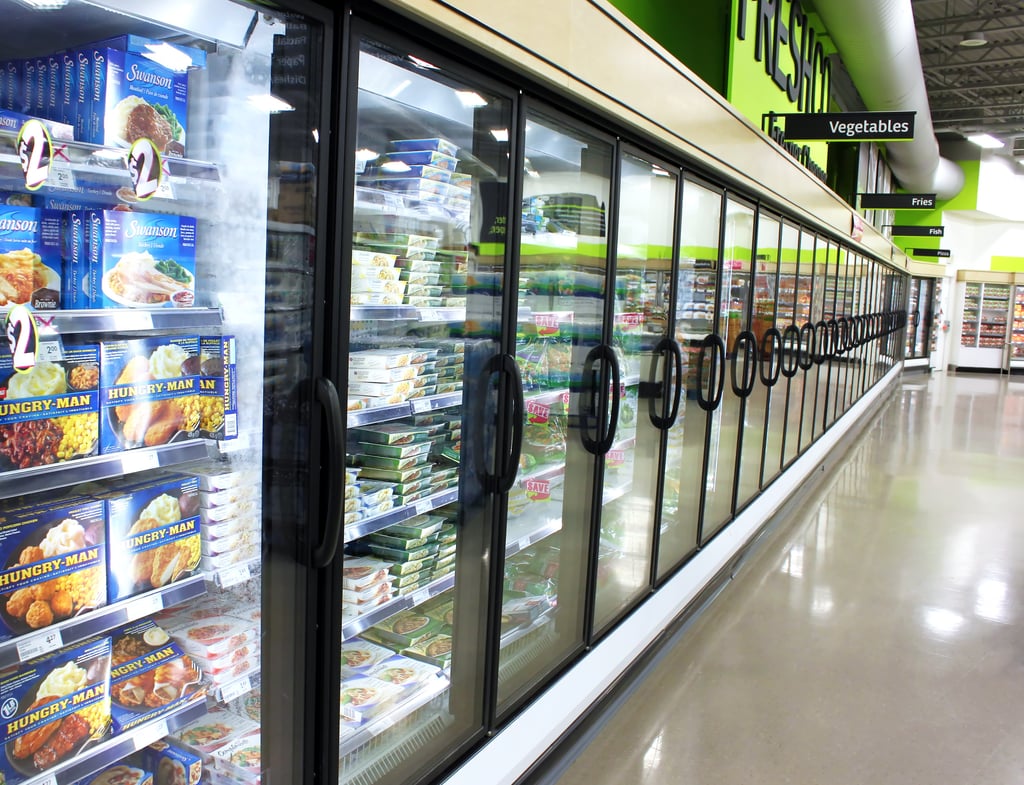 Let's start with a couple easy tips:
1. Use a High-Efficiency Fan Blade
Maximizing efficiency can be as simple as using a well-designed fan blade. Look for a blade that provides a high cubic foot per minute (CFM) output, with minimal noise, preferably a plastic injection molded blade. Blade diameter is another factor. Is there a pronounced difference between a 6-inch and an 8-inch blade? Test your options to find the best solution for your application.
2. Maintain Tight Clearances
It's time to check out the clearance between the fan blade and wall ring. If the clearance is too large, your fan's overall efficiency will drop. Use a tooled wall ring with minimal part-to-part variation, keeping the tightest clearance possible between wall ring and blade while avoiding friction. The tight blade tip clearance boosts airflow, static pressure performance and overall fan efficiency.
Here's where we up the ante:
3. Invest in Dual-Speed or Variable Speed Motors
Seriously consider retiring your single-speed, shaded pole motor. Investing in motors with built-in two- or variable-speed capability means you can run the motor at a lower speed when airflow demand is not as high (e.g., night mode operation). You'll save energy by consuming less power and you'll save money by cutting energy costs.
4. Invest in a Programmer
If you're purchasing new variable speed motors, why not go all in and invest in a programming device that allows you to change the motor's speed and direction. Click here to view a video on an earlier blog post to learn how easy it is to program variable speed EC motors using either your PC or mobile device.
5. Connect to the Internet of Things
In today's world, data is currency. Tools like intelligent electronic thermostats and energy management devices — also known as refrigeration control solutions — connect your commercial refrigeration system to the Internet of Things (IoT). These devices monitor and report the system's data back to you, providing actionable intel on the physical performance of the unit, including data that can will enhance its security, reliability and efficiency. Here's another exciting element, these systems can track consumer engagement as well, meaning that through a refrigeration control solution you can now learn what the customer wants or needs. With those possibilities on the line, it's worth a look to see if refrigeration control solutions are a good fit for you.
We all do business in a highly competitive global market. One of the first steps to take when looking for ways to grow is to maximize the productivity of your current investment. This article in Appliance Design Magazine offers an excellent explanation of EC motors and their benefits.
But here's a fact: EC motors are more efficient than shaded pole motors – up to 70 percent more efficient. Switching out your shaded pole motors with EC motors will increase the efficiency, productivity and value of your investment. Why not do everything possible to get the most bang for your buck?
Need more info? Click on the link below to find out what to look for in a motor supplier: