All contract manufacturers (CM) are not created equal. Some focus almost exclusively on production and the manufacturing support that goes with it. Others provide a holistic approach, offering everything from design services to engineering to shipping and logistics.
This begs the question: When you're looking for a contract manufacturing, what's the value of engineering support?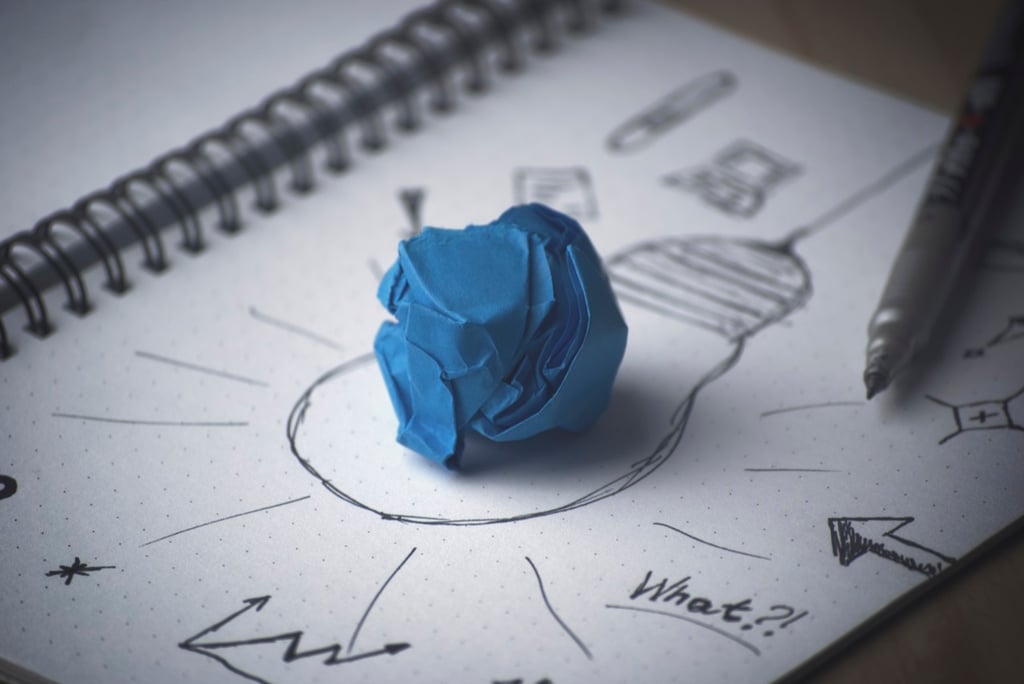 I talked with some experts — our engineers — to answer the question. Though I was concerned that their answers would be technical and require a lot of explanation, I found that most of the answers — even the technical ones — boiled down to a single surprising word: relationships.
I love this quote from one of our sales guys who also has an engineering background:
"Having an engineering team on hand brings understanding of what the customer wants. We ask a lot of questions. You could have a great product but if it's applied incorrectly it will not be right. Engineering support ensures we're achieving our customer's goals. You want to have people with the technical aptitude to understand the application, who can travel to customers sites to resolve issues, versus receiving a container from China and finding problems. It's about human to human interaction."
Some customers come to their CM with very little exposure to design for manufacturing (DFM) and manufacturing processes. Others have a strong command and know what they want and need. Either way, having an engineering team to take the lead, especially a team with depth of manufacturing and process experience, helps guide the customer from where they are to where they want to be.
Design and Adjust for Manufacturing
Engineering support ensures that the customer's goals are front and center. They know what questions need to be asked. Through careful listening and experience, a good engineering team understands and translates customer expectations into clear specifications for the manufacturing team to execute.
Because 80 percent of the cost of a product is determined during the design phase, early involvement by engineers can ensure that there are no "hidden factories" — the hidden cost of quality versus the visible costs of quality.
An engineering support team engages customers about their design questions and issues throughout the process, all with the goal of delivering options that make the product more manufacturing friendly, while maintaining the functionality they want. Engineering expertise helps customers understand what it takes to manufacture, so that they can also consider the manufacturing process when they design their products.
As one of our engineers explained, this tends to be a circular cycle: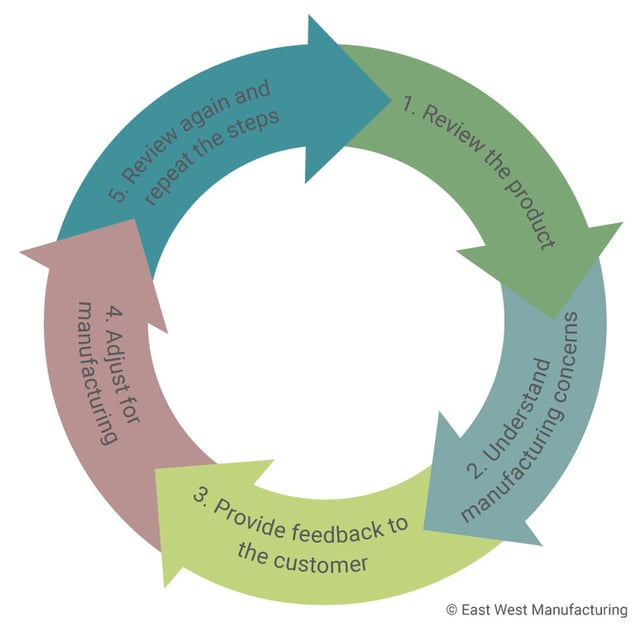 If adjustments to improve manufacturability need to be made, it's easier and less expensive to adjust early in the process. A good engineer will challenge your design, in order to make an even better product that meets your performance expectation.
Engineers with project experience in different industries often "cross pollinate" ideas, allowing for exciting innovation and creativity that enhances the not just the design stage, but other processes as well. As one of our engineers said, "Engineers pride themselves on staying abreast of the newest, most relevant technologies. Having an engineer review your product during design allows them to make recommendations on technologies that might provide a competitive advantage, or solve a particular problem or shortcoming to the design."
Project Management
Because of their expertise, engineering support teams can manage the technical development of a product or part. They have experience with specs, material substitutions or alternatives, and a variety of test requirements. They figure out which tasks can have multiple resources assigned to reduce development time. They understand which tasks can begin earlier than anticipated and thus reduce time on a critical path without significantly increasing risk. Engineers are familiar with Good Manufacturing Practices (GMP) and help ensure the part/product is being made for the lowest cost at the highest quality.
There's an old saying that is generally true, "Too many cooks spoil the broth." But when it comes to getting your design off the page and into production, using a contract manufacturer with a seasoned engineering support team that takes the time to communicate with you, get to know your product and learn about your goals can go a long way toward setting up your project for success.
For additional reading:
Click on the link below for tips on how to find the best contract manufacturing partner for YOUR business: