Last year we wrote about preparing your company for the supply chain disruptors described in one white paper as a "tsunami of new technology."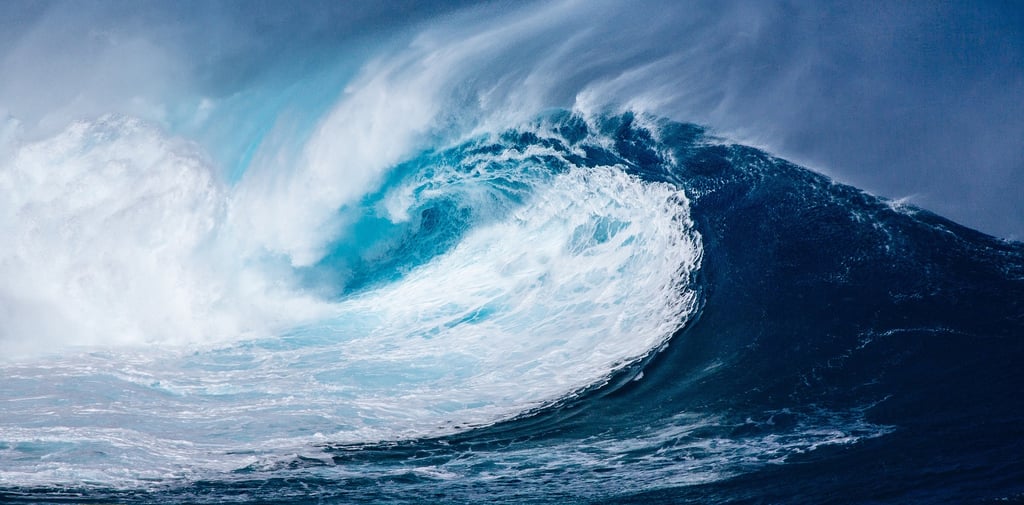 This tidal wave of innovation will take two main forms — hardware and software.
Under the hardware heading we can expect to see:
Drones
Driverless vehicles
Robotic technology/robots
Smart glasses/augmented reality
3-D printing
The software will take the shape of informational and analytical innovation:
Cloud computing
Big data
Cognitive analytics (capture, store, analyze and derive insights from data, including data generated by the Internet of Things (IoT)
This technology revolution is well underway, as we described in our post, Are You Ready for the Supply Chain Disruptors? Many, but not all, companies are prepared, ramping up digitization of processes throughout their organization and supplier network. Perhaps yours is one of them. If not, we have a graphical to-do list (below) based on principles from the book Supply Chain Innovation by Dr. Paul J. Dittman, that can show you how to create a supply chain innovation strategy
By engaging in an honest stock-taking of where your company is on the technology-adoption spectrum, you can figure out what still needs to be done so that your company isn't overwhelmed by what's sure to be even more digitization this year.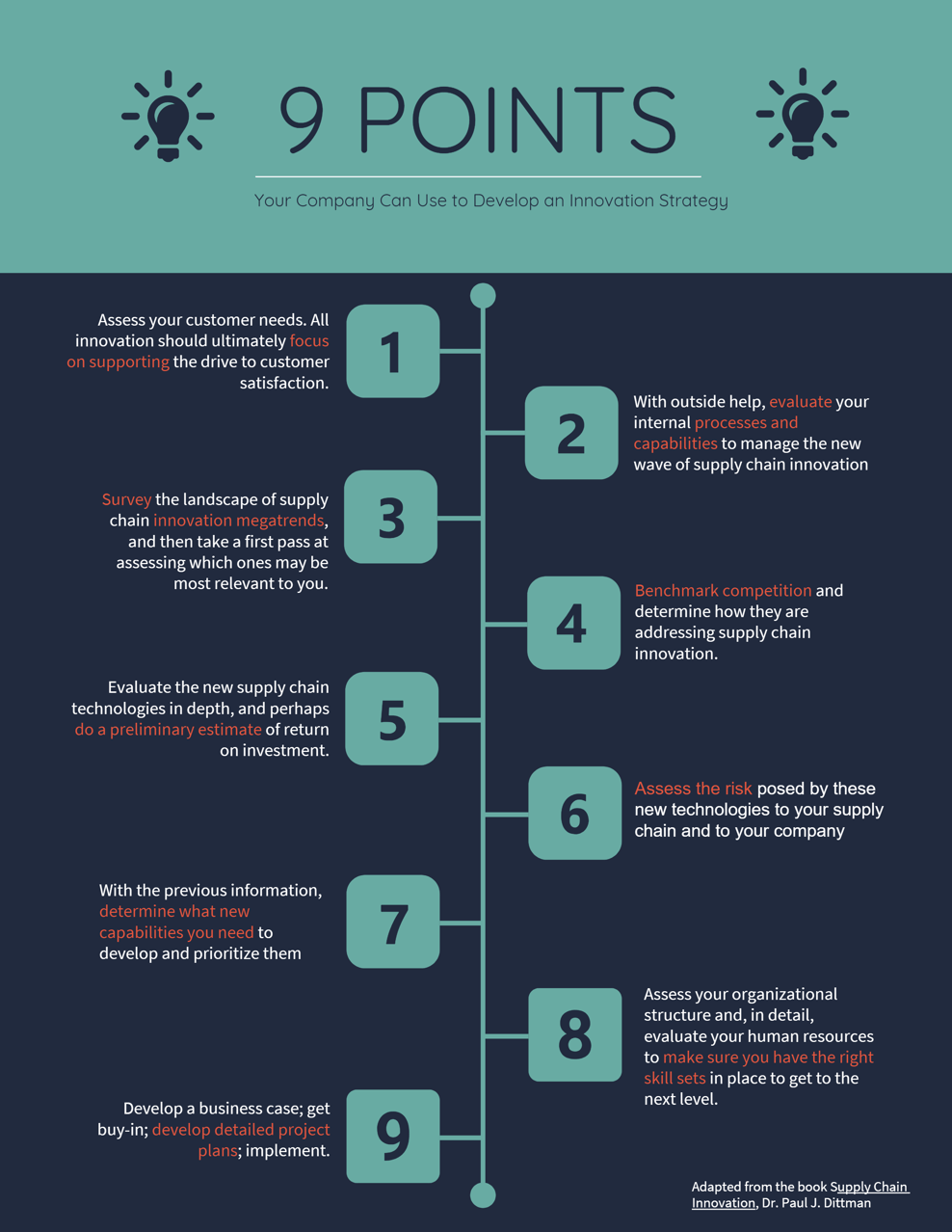 Learn more about how technology and innovation can boost your supply chain performance: