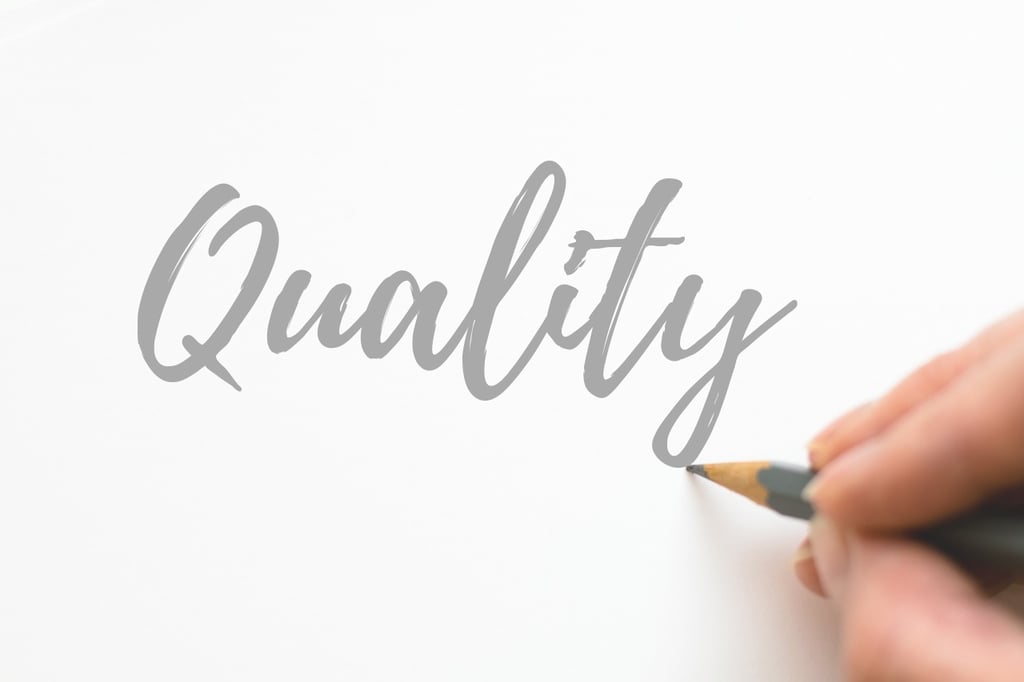 When you're in the U.S. and your manufacturer is in Asia, Mexico or some other remote location, how do you know you'll enjoy sustainable high quality production throughout the life of your part or product?
Two words: Due diligence.
The time to learn about your manufacturing partner's quality process is before you need it. Remember: nobody (and nothing) is perfect. There is a good chance that you will experience some quality issue at some point during the process of design, prototyping and producing your part or product. If that's the case, don't you want to know how your potential partner plans to address and fix the problem?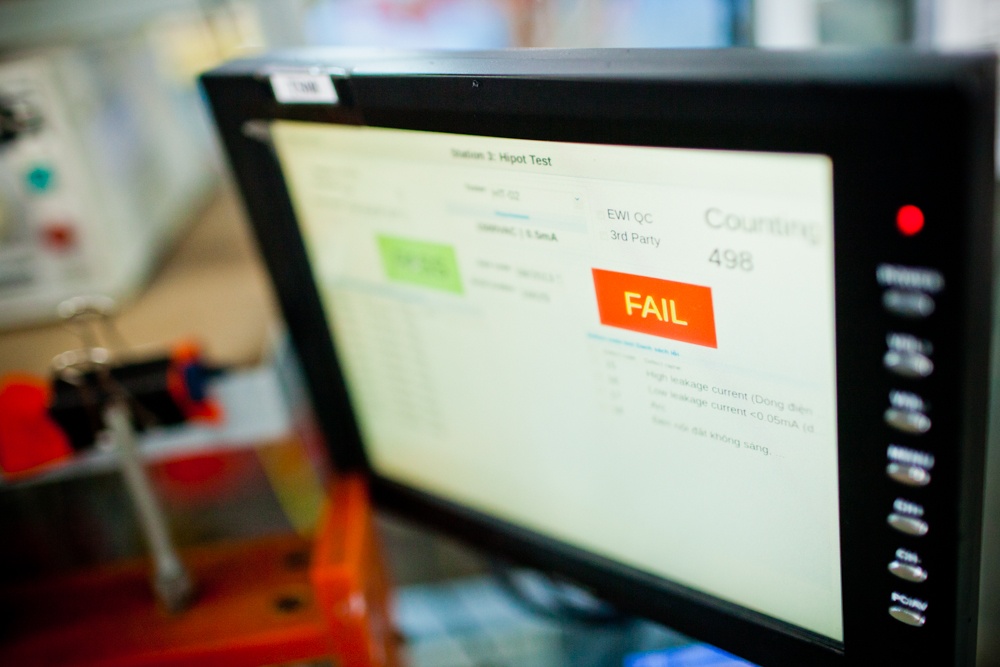 Ask your prospective manufacturer how they handle quality issues. They should be able to walk you through the process, even providing a timeline goal for resolution. If they can't give you a basic answer or show you a simple quality check process, consider that a red flag and move on to the next company on your list.
All customer requirements — including pricing, critical components and quality — are discussed during the project initiation meeting. Inspection procedures (IP) for your product or part are created through sample testing, and developed by the product engineer, the customer and the factory. The manufacturing partner signs off on the IP; the factory signs off on the IP. It's an extra check that's done in addition to the factory's own quality checks.
A Part Production Approval Process (PPAP) is conducted using production parts built to spec, which represent actual parts to be delivered. During the PPAP process, the manufacturer pulls a set number of parts from a production run to evaluate against the customer's specifications. Once the customer accepts the PPAP, the manufacturing process is set in stone and they build the product to that process.
Now that the manufacturing process is moving forward, how can you be sure that you'll see sustainable quality production over the life of your part/product?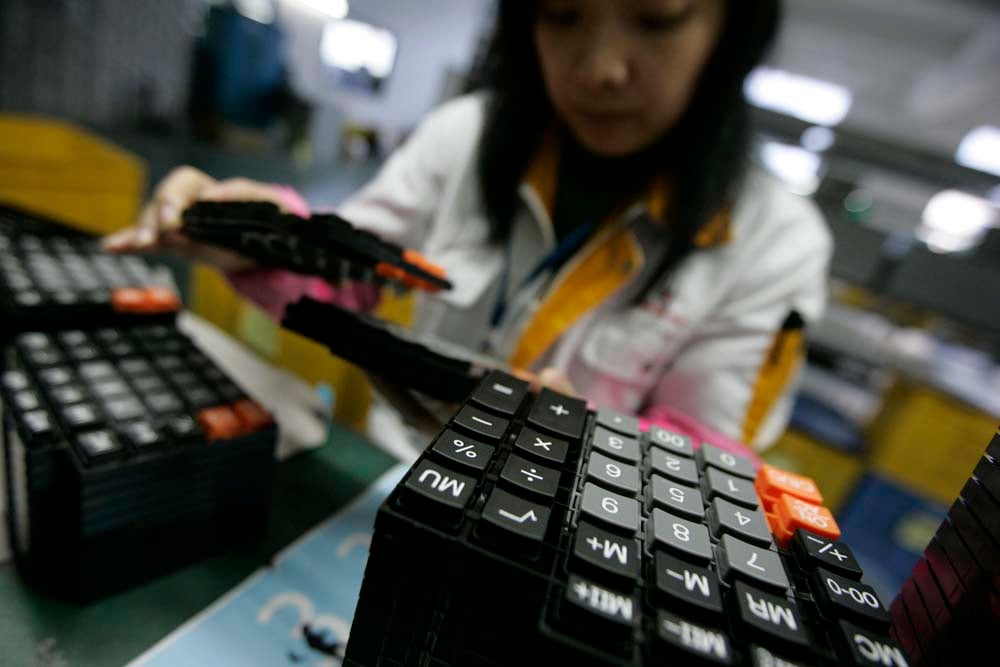 Communication between all parties is essential. Most manufacturers provide daily inspection reports to their quality control folks. In the case of a fail report, the project engineer offers direction on how to correct it. Shipments are approved or disapproved based on these reports that include photos, critical dimensions and tolerances, which are reviewed and approved or sent back for rework.
Most contract manufacturing partners have quality teams in place in the U.S. and at the factory site, an important and valuable feature. You want to be able to get in touch with your sales or customer service representative quickly, so responsive stateside assistance is essential.
Find out how they want you to communicate with them. Should you call or email? Do they have a customer portal? Use it! Again, learning the procedure before you need it will save you time when you need it.
We talked with one of our quality procedures specialists to get a few tips on how to move quickly through the quality process if you have a problem. Obviously, these points will be general in nature but quality is a universal factor in all types of manufacturing.
Step 1 | Customer alerts the manufacturing partner with their quality complaint.
It's a good idea to send photos of the defect, which is faster than shipping a part, in addition to any supporting data of the issue. For example, if it's a dimensional issue, send the measurement and tell your service representative how you measured it. Send lot numbers, day codes, percentage of rejection. The representative can to pass along the information to the business units before they even get the samples and makes follow up quicker and easier.
Step 2 | The manufacturing partner institutes a containment action.
Inventory of that part is contained, and production is halted and sorted for known defects.
Step 3 | A quality alert is issued to the business units.
Provide as much in-depth detail from the customer as possible. Send samples back to the factory to determine the root cause of the issue.
Step 4 | A corrective and preventative action (CAPA) is issued.
The CAPA is a directive for the factory to locate the root cause of the quality issue and provide an action plan to make it right. They are charged with providing a temporary corrective action and a permanent corrective action. Part of the CAPA process is following up on the temporary/permanent actions months later to ensure that the improvement(s) put in place are still effective.
Pro Tip: It's okay to ask your manufacturing partner their timeline for addressing quality complaints. Issuing a quality alert to the factory shouldn't take more than 24 hours, and 48 hours to initiate a CAPA. And what's their goal for resolving a CAPA?
Finding answers to quality questions is just one of the many important steps in working through your due diligence. And the reward is much more than receiving parts or products that are right (hopefully) every time. It's peace of mind.
To learn more about contract manufacturing and quality, check out these posts and download our free checklist: