Supply chain visibility (SCV) is the ability of parts, components or products in transit to be tracked from the manufacturer to their final destination. According to TechTarget, the primary objective of SCV is to improve the availability of data to stakeholders and customers alike, ultimately strengthening and improving the supply chain.
Because needs differ from organization to organization and industry to industry, no one-size-fits-all solution exists. A sound SCV action plan should be built around demand, resources, efficiency and competitive advantage. Below we'll run through five steps to improve visibility across your global network.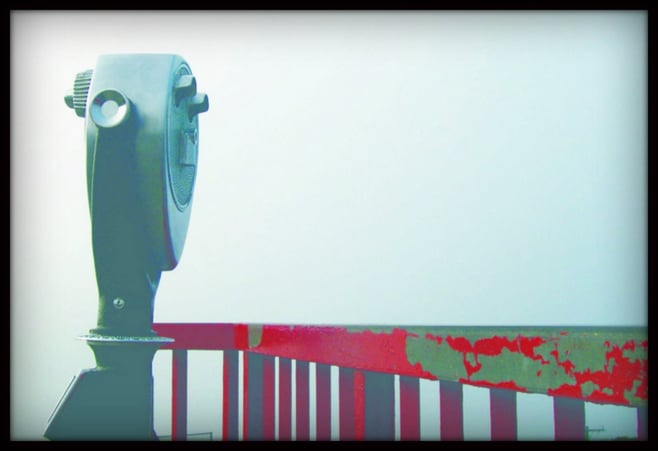 source
1. Identify pain points
What is the primary pain point that would most benefit from increased visibility? If you're grasping at straws in an attempt to answer this question, it's time to do some digging. Meet with internal departments, as well as your principal vendors, to discuss problem areas. After determining the most pressing issue, whittle your options down to the specific process, technology or other solution that will offer the greatest ROI for your company.
Most manufacturing and distribution companies cite inventory management as a major pain point worthy of attention. However, this may not be the case for your business. Conduct the research, review the data, and figure out which area to tackle first.
2. Define goals and expectations
Once you know which direction you're heading, create an execution strategy. What are your goals? Which silos will play a part? In KPMG's 2013 Global Manufacturing Outlook report, Diversified Industrials Global Sector Chair and KPMG partner Jeff Dobbs said:
"Obtaining real-time visibility across all tiers in the supply chain can significantly increase speed to market, reduce capital expenditures and manage risk."
What SCV benefits do you want to capitalize on? Does increased speed to market take greater priority over risk management? Answer such questions as a team and begin working toward a common goal.
As far as expectations go, clarity is everything. Clearly defined objectives, strategies and tactics (all with deadlines attached) for each role will leave no room for miscommunication. Keep in mind that unfulfilled expectations only lead to unhappiness and resentment. Open lines of communication are essential.
3. Collaborate better
Our default setting is to operate in somewhat of a vacuum – our own personal or corporate bubbles. To truly achieve SCV, you need to leave the bubble. Transform your supply chain into a supply network, building partnerships rather than purely transactional relationships.
Start with those vendors whose involvement affects your bottom line the most. Approach them with an intention of collaboration and mutually beneficial gain. Take an incremental approach, focusing first on key vendors and then moving through your network based on each supplier's impact on your processes. An "us" dialogue will be better received than a "me, me, me" dialogue.
4. Invest in good technology
You've worked incredibly hard to put a SCV action plan in place, and now you've reached a possible breaking point: new technology adoption. This is where many companies lose steam. You need a sophisticated system that supports data management, but most sophisticated systems come with scary price tags.
Before getting too worked up and sticker-shocked, take a step back and figure out which type of solution will work best for your organization. This all goes back to your identified pain point(s), unique needs and goals. Remember, there isn't a one-size-fits-all solution out there.
Look at your existing systems first – are there upgrades or add-ons that could be beneficial? Start there and expand to exploring additional resources if necessary. Automate as many work processes as possible to boost efficiency, reduce wasted time and increase visibility across your supply network. Automation may come in the form of a new track and trace system, RFID technology or smart sensors. Pinpoint your organization's needs, your customers' needs and your partners' needs, and then determine what your resources will allow.
Read more: Smart sensors bring the supply chain to life
5. Measure results and continue to improve
Based on your specific goals, decide which key performance indicators (KPIs) are most important to measure (and make sure your system can handle this task). Send regular supplier scorecards and maintain open lines of communication with your collaborative partners.
Once you've got the swing of things, don't let yourself get comfortable. Continuous improvement is something all companies (should) strive for but many treat as an abstract concept. To actually achieve a level of continuous improvement, put a plan in place – something on paper that you can execute, evaluate and repeat. To get started, read more about the Plan-Do-Check-Act (PDCA) Cycle – and download a free PDCA Excel template – here.