India's Prime Minister Narendra Modi, announced on September 24, 2014, that India's spacecraft called, "Mangalyaan", entered the orbit of Mars becoming the first Asian nation to reach the Red Planet. Being the first is always significant; especially when that means it beat another little competitive nation called: China! "We have gone beyond the boundaries of human enterprise and innovation," said Prime Minister Modi.
So what?
The milestone achieved today, on its first attempt I should add, speak volumes to the technical and engineering proficiency of the engineers in India. What you hear time and again is that China leads the world in producing manufacturing engineers. You hear that China is the world's most dominant manufacturing center in the world! What you also hear is as China's labor pool looks for higher value opportunities and higher wages, labor intensive manufacturing had to look beyond the borders on China to maintain their competitive advantage.
Segue: India.
For years India have been developing its infrastructure and encouraging foreign investment. Yes, the bureaucracy can be challenging at times, but the benefits are totally worth it!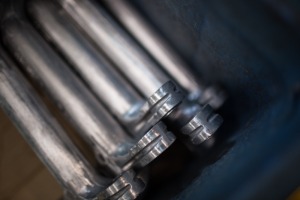 Some people view India manufacturing as only textile garments, toys, ceramic tiles, children's stuffed animals, and other lower value high labor goods. The reality is India manufactures electrical products, home appliances, HVAC, Air Moving Systems and compressors, Cast Aluminum Components for Power Generation, Stainless Steel Castings and Stampings, even cast Ductile Iron components and assemblies.
As India continues to develop a deeper supply chain of component manufacturers the technical products manufactured in India will continue to climb the value chain. Remember that global manufacturing really started in Japan, before moving to Taiwan, to China, and now growing in India.
So the next time you hear about manufacturing in India, or even that there isn't infrastructure to manufacture in India, maybe your first thought won't be of textiles and toys but of quality critical to function engineered products that are so technically advanced, they can build a spacecraft that can orbit Mars!
East West now manufactures in India! Curious to learn more about our capabilities in India? Give us a call at 404.252.9441 or visit our Metals webpage.