If death and taxes are two guarantees in life, time and money are the two constants when taking an idea from the prototype stage through new product introduction (NPI) into commercial launch.
But have you ever wondered what it looks like to take a product from prototype to production? It's a complex process that combines creativity and procedures. There are stops and starts. The timeline for development is as individual as the person who created the product. However, there are several milestones to look for along the way.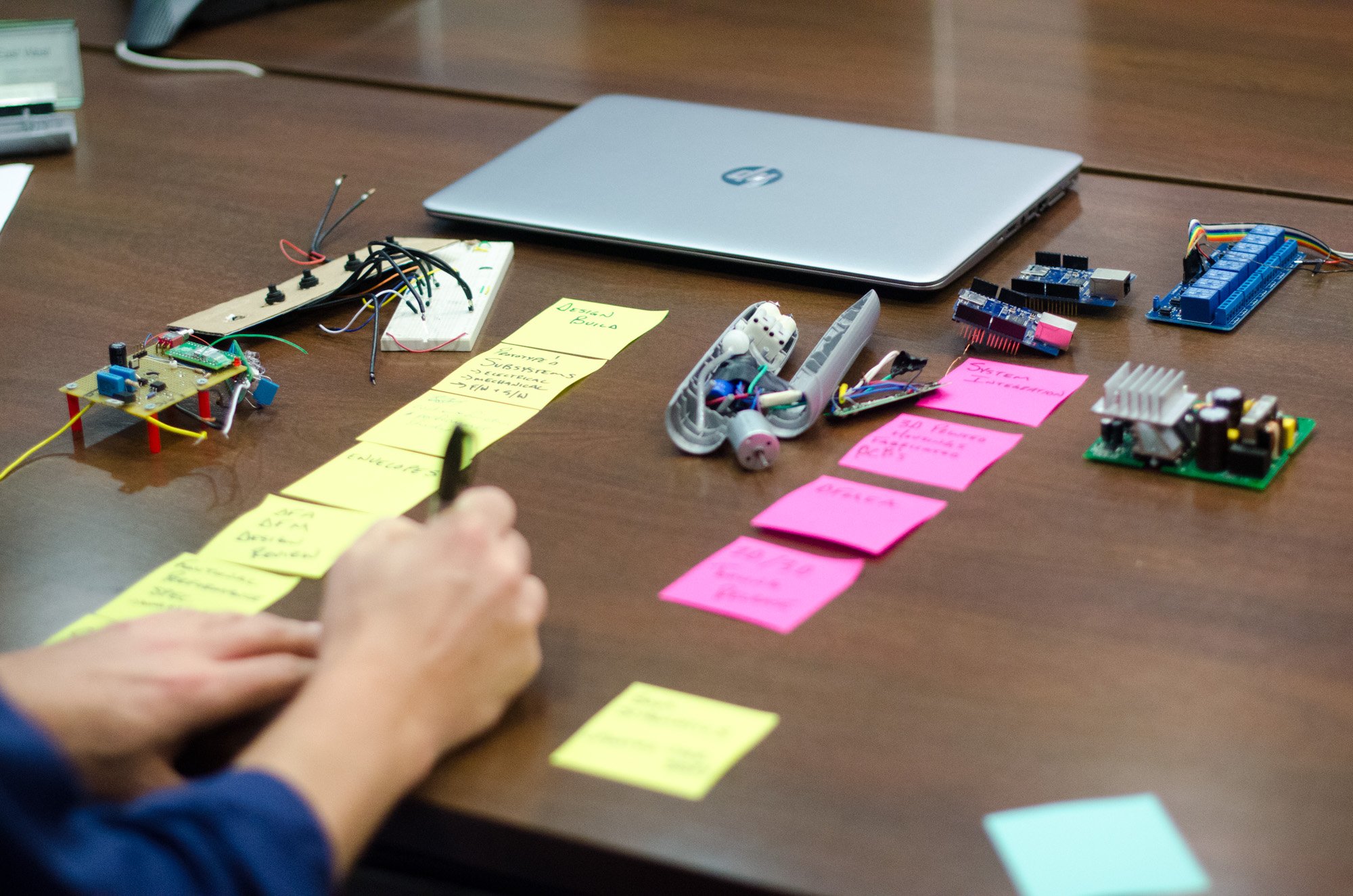 If you're working with a manufacturer who can help you with design for manufacturability (DFM), so much the better. Such manufacturers have in-house engineering (or trusted engineering sources) and sales teams with experience in determining whether your concept will translate into a scalable production opportunity.
1. Sourcing + RFQ
You provide a drawing package, and sometimes a prototype to your manufacturer. Their goal is to provide you with a detailed quote and project proposal to move into mass production. At this point, your manufacturer carefully reviews the design to determine capability, pricing and tooling requirements.
The sourcing team assesses raw material and component availability. Sometimes, specific components used in the prototype will be swapped out based on availability. The result is a quote and project approach that are most effective and efficient for you.
2. Tooling, Sampling and Non-Production Release
Once you've approved the quote and project approach, your product enters the tooling/sampling phase, which is also known as non-production release (NPR). During this phase tooling is completed and the design is turned into a physical sample that can be consistently replicated while meeting product specifications.
Documentation is finalized for control and translation into manufacturing. Meanwhile, a preliminary quality procedure (QP) is outlined against the product specs. The QP is a living document — continually updated — and covers all form, fit and functional requirements you have, including in-process documentation, third-party certifications or raw material specifications.
REMEMBER: This process is truly iterative. Initial samples often need tweaking. There might be additional design changes, meaning additional samples and additional time. There's not a firm timeline for how long this takes. Engineers will adjust until they get it right. This is good. You don't want to have to make changes later in the process.
3. Production Launch
After a pilot production run — a short-term run of a small batch, usually 200 to 500 pieces, depending on complexity, size and volume of the product — your sample has been qualified and your product is ready for mass production.
There are three goals:
Provide product to the customer quickly
Monitor and improve production controls
Obtain a slightly larger sample quantity for more in-depth qualification against the quality procedure (QP)
The first samples are tested against the QP and undergo lifecycle testing. Quality control observes and inspects factory production, reporting any significant quality issues that arise. During production review, several critical analyses can occur, including:
Process flow analysis
Effectiveness of in-process testing
Data collection method confirmation and review
Handling of unexpected conditions
Inspection of finished goods and packaging.
When production is complete, the final product is inspected against both the quality procedure and previously approved samples. Quality control issues a formal inspection report for review and shipment approval. You should expect each shipment to be inspected and approved prior to being released. Such a protocol creates a closed-loop process that builds in continuous improvement for successive production runs.
Taking an idea from concept to production is not for the faint of heart. You've got to have thick skin when people start picking apart your idea, looking for flaws, and rest assured your contract manufacturer is in business to help you. The same persistence you demonstrated in creating your idea in the first place needs to be part of your emotional toolkit as you go through the production process.
Issues may rear their ugly heads, sometimes causing a need to backtrack to fine tune the initial idea or even adjust the scope of the project altogether. The ability to adapt to such changes on the fly and see the project through to completion is easier said than done, but the guidance of a seasoned contract manufacturer can help release the pressure and get you closer to that finish line a bit faster.
Why can you expect delays? Typically, because as thorough as a design and manufacturing team can be on the front end, there are always issues. These can include design, material, packaging, testing, validation, field testing, sometimes tooling, etc. You don't want your idea getting into the marketplace 'almost' perfect - you want it right from the start.