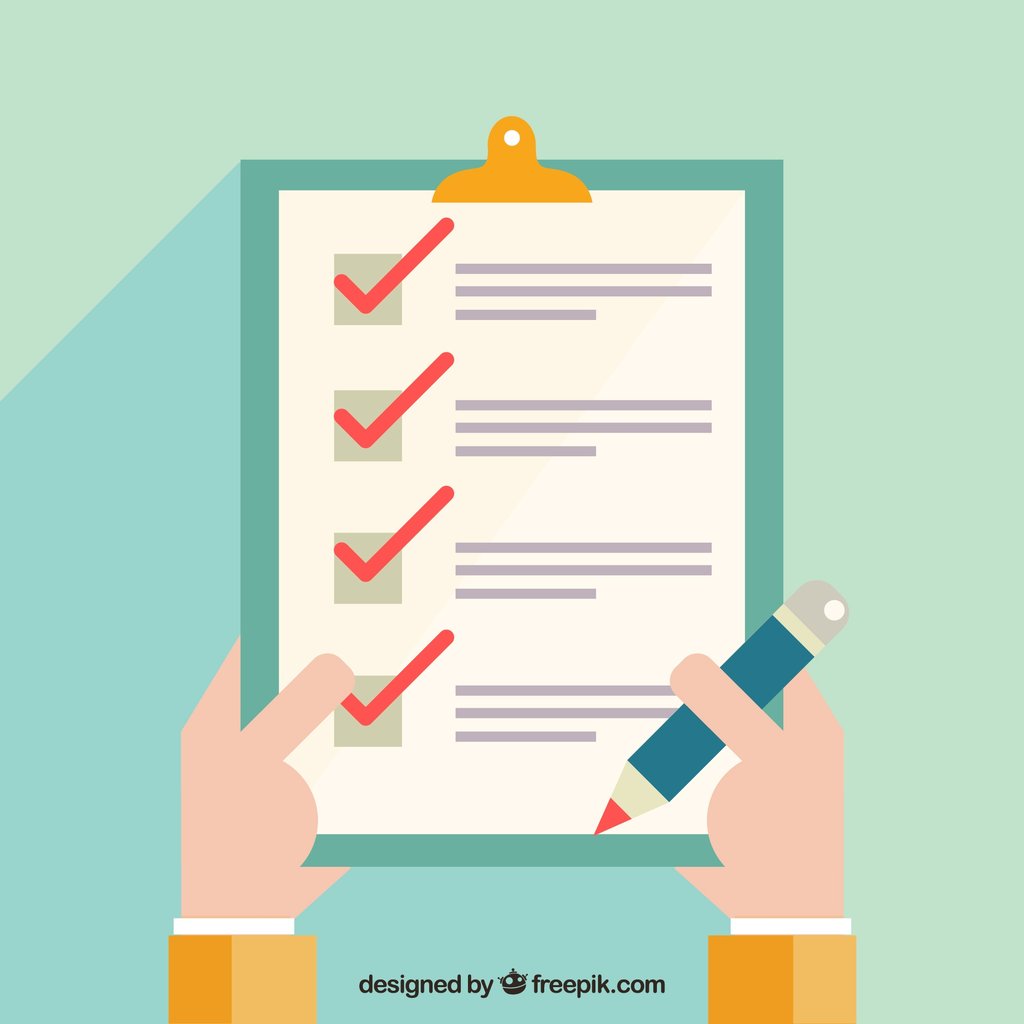 Distractions. We all fight them.
It's easy to take your eyes off the steps it takes to reach a goal. In construction, contractors use a punch list to ensure that every detail on the building is completed before handing over the keys. So, what's the best way to ensure that your product design is ready to hit the manufacturing line (hopefully) without a hitch? Allow me to introduce you to the NPI transition checklist.
Here's how the head of our design services team describes it, "The NPI transition checklist should include the full list of work produced by the design team to ensure that the NPI process can execute as planned. The last place you want to be verifying your product is on a manufacturing line."
The NPI transition checklist outlines materials, testing and manufacturing processes. It tells you who should have what and when. It lets you know where you are in the design portion of the product development timeline, what still needs to be done and when you're ready to hand off the project to the NPI team.
Honesty compels me to tell you that even with your very best efforts, there's a good chance you'll hit some sort of bump along the road to getting your product out to the masses. But using a thorough NPI transition document will certainly smooth the path.
Let's take a look at some of the items you'll want to include in a comprehensive NPI transition checklist.
Identify Your Project
First things first. List your project name and any account or project number you've assigned to it. Include the customer name and the names of relevant personnel working on the project. It's not a bad idea to include their role and even the contact info of the people directly involved with the project.
Creating Your Checklist
It's time to think through the criteria essential to a smooth transition process. Build this document in collaboration with your NPI team — after all they know what they need from the design team in order to keep the project moving forward.
A few tips to manage your checklist:
List your criteria in the order they need to be accomplished.
The list should be generic — it should be used whatever the process or material.
Some projects might not require every step on the list; mark 'N/A' for those items which are not applicable.
Don't forget to leave space on your document for comments or notes next to each item.
For the purposes of this post we have included items that may or may not be on your list, though they are common to manufacturing.
Items to Include on Your NPI Transition Checklist
Bill customer for design development.
Design Failure Mode and Effect Analysis (DFMEA) completed. DFMEA is a step-by-step process used to identify and analyze potential risks in a new or changed design of a product.
Firmware User Story defined. The user story is a functional specification of how a product operates. It explains what the user experience is supposed to be.
Production tooling purchase order submitted by customer
Product Validation Test plan drafted.
Preliminary Product Validation Test results validate minimum desired function.
Bill of Materials (BOM) submitted to customer. The BOM includes all materials, components, assemblies, sub- and intermediate assemblies, and the quantities required.

Drawing package for DFM review

drafted. Drawings include 2D and 3D drawings, other technical drawings, design files for electronics, assembly or work instructions.
Manufacturing process strategy for component and assembly defined.
Third party agency design requirements confirmed, e.g., UL, WEEE, CE, FDA, etc.
Packaging strategy defined. Specifications approved by customer (artwork/construction)
Supply chain strategy identified. Where are you getting your components? Have you done a supplier quality audit?
Design acceptance signed off by customer.
You can certainly include other items that are important to your process, and you could exclude those that aren't necessary. Again, the idea is that you create a checklist reflecting your product development process and one that keeps all the moving parts in order.
Staying on top of the details during the design and product development process can be daunting but with a well thought out NPI transition checklist, you might end up looking like the company hero.
*We'd love to hear about what you include in your NPI transition checklist. Please share in the comments section below.
[Originally published August 2017]
Read more: