If you have been involved in global contract manufacturing for more than a few months inevitably you will hear the words, "Quote Fatigue." Quote Fatigue is when happens when a prospect submits an RFQ (Request for Quote) to a manufacturer for pricing, then another, then another, then another, without the manufacturer securing any new business.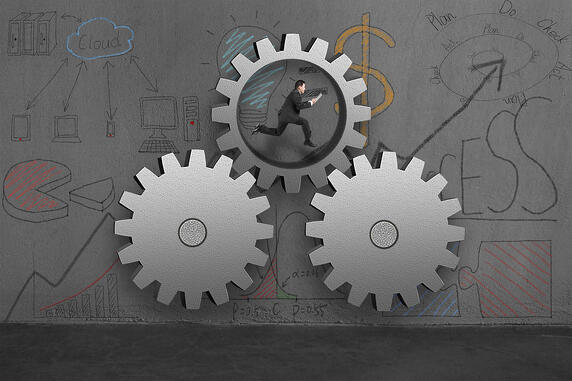 When a contract manufacturer is engaging with an OEM or new customer, there seems to be a pattern:
1. Introduction
Both customer and manufacturer like one another enough, or are comfortable with one another to move forward.
2. Capability
The Contract Manufacturer seems have the technical skills and quality program in place to make your products.
3. Build Trust
This phase happens through the entire process, both before quote and after quote.
4. Quote
After a few weeks an accurate quote is provided (based upon quote package and engineering feedback).
5. Sample
If the quote is competitive, the manufacturer will produce samples to validate production.
6. Tooling
Customer issues a Purchase Order (PO) to start the tooling process (Typically one month to cut tools depending upon complexity of mold(s) required).
7. Enter into Production
Full production is launched, typically after an initial pilot production.
Quote Fatigue sets in when the process goes from 1 -4, then 1-4, and… well, you get the idea. You see it takes a lot of resources to produce an accurate quote, especially the more complex your product becomes. Winning business in manufacturing can literally be dependent upon how efficient your sourcing team is to create a robust and competitive supply chain. So quote fatigue does not just wear thin the resources of the manufacturer but also the supplier (raw material, components, etc.) as well.
Manufacturers know some RFQ's are offered just to ensure the incumbent supplier is competitive. That is just the nature of the business. However, to quote, and keep quoting, just to protect a current supply chain will temper the enthusiasm of any contract manufacturer – and potentially harm the customers' reputation. Remember, no matter how large an industry is everyone always knows the others' reputation.
How can you avoid Quote Fatigue? Check out our Frequently Asked Questions on what a complete drawing package looks like here.