Our engineers have a lot of experience with new product development and things you should look for when choosing the company that will build your product. Today, we've compiled the "gotta-know" details that are essential to having a successful contract manufacturing experience.
This post will explore some of those details, but you'll also find useful links to past posts throughout the text that provide more information. And we'd love to hear from you. Let us know in the comment section below if you have questions that weren't answered or suggestions for topics we can cover.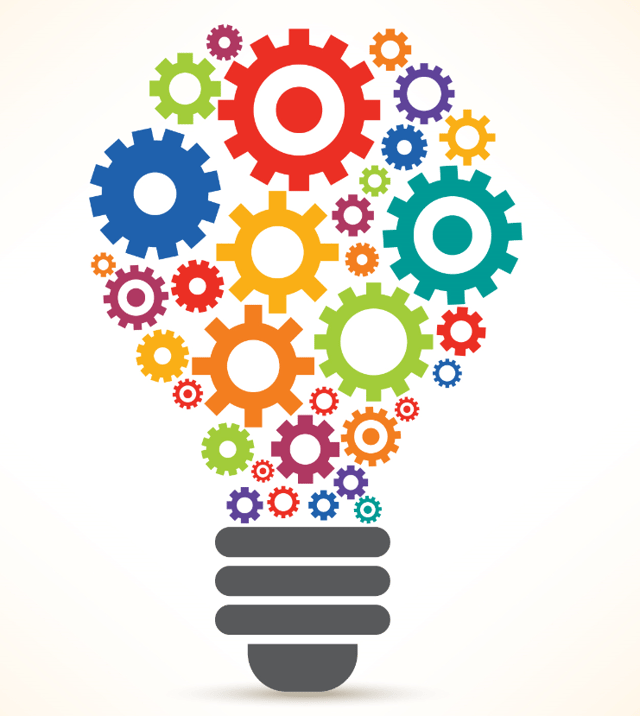 Operate in Reality
Customers typically make two big mistakes when they're starting the product development process.
They significantly underestimate the cost.
They significantly underestimate the time it will take to get to market.
Whatever expectations you have about what your product will cost and how long it will take to get to market are probably inaccurate. As with anything else in life, decisions are easier to make when you have the facts. Here's a short list of things to do to get started:
Start talking to suppliers, vendors, contract manufacturers. They're the people who are in the best position to give you an accurate estimate of the cost and time it will take to make your product.

Get references, and check them.

Reputable

suppliers, vendors and CMs will be happy to have their customers talk to you.

Talk to several companies.

You wouldn't talk to just one contractor to remodel your kitchen, would you? Get several quotes from reputable companies.

Know when to pass.

It should go without saying but if anyone talks a good game but doesn't have the evidence to back it up, move on.
Contract Manufacturers: What to Look For
There are a lot of contract manufacturers out there, but which one is right for you? Here are some things to look for:
Multiple capabilities

- You might not think you need it, but it's great to have a CM that can work in a range of materials and processes.

Multiple locations/suppliers

- Diversifying or duplicating your supply chain is smart business,

Engineering support

- Having access to a team of engineers with experience in your process and material is invaluable. They may spot a flaw or be able to tweak your design in ways that can cut costs and time to market.

ISO certified facilities

- The ISO 9000 standards address quality issues. A contract manufacturer should be completely transparent about its quality plan. It does no good to produce a part or product inexpensively and on time if it doesn't meet quality standards.
Project management support - Some contract manufacturers use a project manager model to smooth the process for all stakeholder. A good project manager keeps track of all the details, agreements and timetables, and knows how to move the process along if it gets bogged down.
Bonus Points
There's need-to-have and nice-to-have. It's great when your contract manufacturer can offer additional services beyond the basics. For example:
Design for Manufacturability (DFM)
Designing for Manufacturability is the process of engineering or designing a product so that it can be produced at the lowest possible price. There are three goals to DFM, all of which goes back to cost and time to production:
Reduce material, overhead and labor cost
Shorten the product development cycle
Focus on standards to reduce cost
Everything is on the table and reviewed: raw materials; secondary processes (finishing, plating); dimensional requirements; final packaging. Engineers use different types of modeling tools to play "what if" with your design. The design phase is the place to find the flaws. It will never be a less expensive time to fix a problem than when you're looking at a design on a computer screen, paper or a model off a 3D-printer.
During this process, engineers ask questions about why a material was selected and examine whether another material would help meet one of the three goals. They'll also speculate on what outcome they could expect if a different process was used.
DFM seeks answers to two questions: What needs to be added? What needs to be removed?
Engineers use DFM to:
Minimize part count
Standardize parts and materials
Create modular assemblies
Design for efficient joining
Minimize re-orientation of parts during assembly and/or machining
Simplify and reduce the number of manufacturing operations
Specify 'acceptable' surface finishes for functionality
When your product is going through the DFM process, you can expect engineers to attempt to apply several principles to get to their reduction goals. Everything in DFM is about streamlining and creating product efficiency.
Other product development differentiators include:
Computational Fluid Dynamics (CFD) Analysis
Companies use CFD to test concepts and review the impact of changes to existing designs. CFD analyzes the way fluid (or gas) properties behave under a variety of factors including pressure, velocity, temperature and vorticity. CFD software provides a "window" into the system so engineers can collect and review a large amount of data without affecting the system. There's no other way to work with fluids that allows for quick testing and accurate results without prototyping and measuring a physical sample.
Reverse Engineering
Despite its sometimes negative connotation, if you're looking to get quotes on a part or piece you already have in production, you need a CM that is skilled at reverse engineering. Essentially, engineers strip down your product to examine every piece, finish, nook and cranny in order to figure out how to it's made. It's a good exercise in learning as much as possible about a product.
Design Services
Maybe you need help with research and ideation to help build your new product prototype. Perhaps your currently produced item just needs a subtle tweak. Professionals skilled in product design services can help with both those things. They'll want to know:
What's your end goal for the product?
Are you looking to accomplish a major redesign for cosmetic or technical purposes?
Do you want to enhance the user experience or interface?
Expect design services folks to ask a lot of questions to determine and define the purpose of the product.
It is helpful for your contract manufacturer to have the capability to 3D print small part or pieces to make sure you're on the right track. Depending on the size, complexity and type of material needed to print your piece, the CM might contract out the printing.
There is so much to consider as you begin the process of product development. It's easy to get overwhelmed. Here are some other posts that can help you during this process: