Tolerance is one of those areas that is in the buyer's hands. It's your responsibility as the buyer to tell your contract manufacturer what you will and will not accept in terms of tolerances. I sat down with our head of EMS, as well as one of our product development engineers, to talk design tolerance. I found out that we have received many drawings with extremely tight tolerances from our customers, and sometimes they are tighter than they need to be. Let's take a look at how loosening up some non-critical tolerances can potentially save you money in the long run.
Why Such Tight Tolerances?
As it turns out, oftentimes tight tolerances are simply numbers on paper without that much justification behind them. Sometimes our customers believe a tight tolerance is important for fit or function, but it may not be so critical after all. Another common occurence is applying tight machining tolerances when casting tolerances are more appropriate for that item. Our job as a contract manufacturer is to identify unnecessarily tight tolerances and suggest more appropriate ranges, which could, in turn, significantly reduce costs.
Design Tolerance Standards
Our customers will typically specify tolerances on their drawings. If they don't, we'll recommend a class for the item and thus a standard to follow. The two standards we reference for mechanical tolerances are ASMEY14 and ISO1101, and for electrical tolerances we turn to IPC.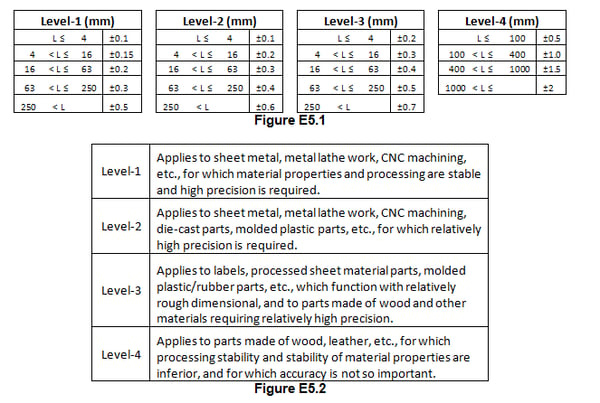 Three Ways Tighter Tolerances are Costing You
1. More expensive tooling. It should not come as a surprise that tighter tolerances require more precision to execute. More precision = more time = more labor = higher total cost.
2. More expensive testing. The tooling was made properly and to spec, so we're good to go, right? Not so fast. Parts with critical tolerances require close inspection to ensure they meet spec. Whether testing is manual or automated, this requires additional time and labor.
3. Precision equipment and manufacturing. Meeting particularly tight tolerances requires precision equipment and manufacturing processes. Either your supplier will charge a premium for using their precision machines, or they will invest in more sophisticated machinery and processes if they don't have them in place already, or certain processes will be outsourced to another supplier with these capabilities. You guessed it: all of these options mean higher costs.
East West Design Tolerance Case Study
Situation: Customer sent a PCBA drawing with extremely tight tolerance of +/- 0.05 mm on hole locations.
Our Options: To meet the customer's requirement, we would either need to 1) invest in advanced precision equipment, 2) develop additional test and control procedures to ensure product met spec since variations in production (especially for plastic injection molded parts) could put product out of tolerance or 3) have another supplier with existing precision equipment make the PCBA instead. All options would result in increased unit cost.
Resolution: We determined that the part would still fit and function properly if the tolerance were increased from 0.05 mm to 0.076 mm, and this is a tolerance we could easily meet with existing equipment and inspection procedures. Our customer agreed to this revision and ultimately saved $0.08 per board.
Our Two Cents
When it comes to tolerances, you can either over-spec and most likely end up with a non-compliant product, or you can loosen up some non-critical tolerances and possibly save yourself money. The key is to find that delicate balance between tolerances that are too tight and too loose. Think critically and identify areas where tight tolerances are absolutely crucial, and go from there.
Check out these addiitonal product design articles:
The Most Common Product Design Mistakes and How to Avoid Them
How to Design Sustainable Products for Recycling by the End User
5 Things to Know Before Submitting a Product for a Certification Mark
From Invention to Production: The Only Thing You Need Is...
What is Design for Manufacturing or DFM?
From Initial Design to an East West Quality Product