Alibaba, the Chinese internet behemoth, has been killing it, especially since its September 2014 US IPO, when the company raised a remarkable $25 billion. According to Forbes, Alibaba posted 54% sales growth in its first earnings report following the IPO. Today the company has a market capitalization of nearly $200 billion and a brought in a net revenue exceeding $12 billion in 2015.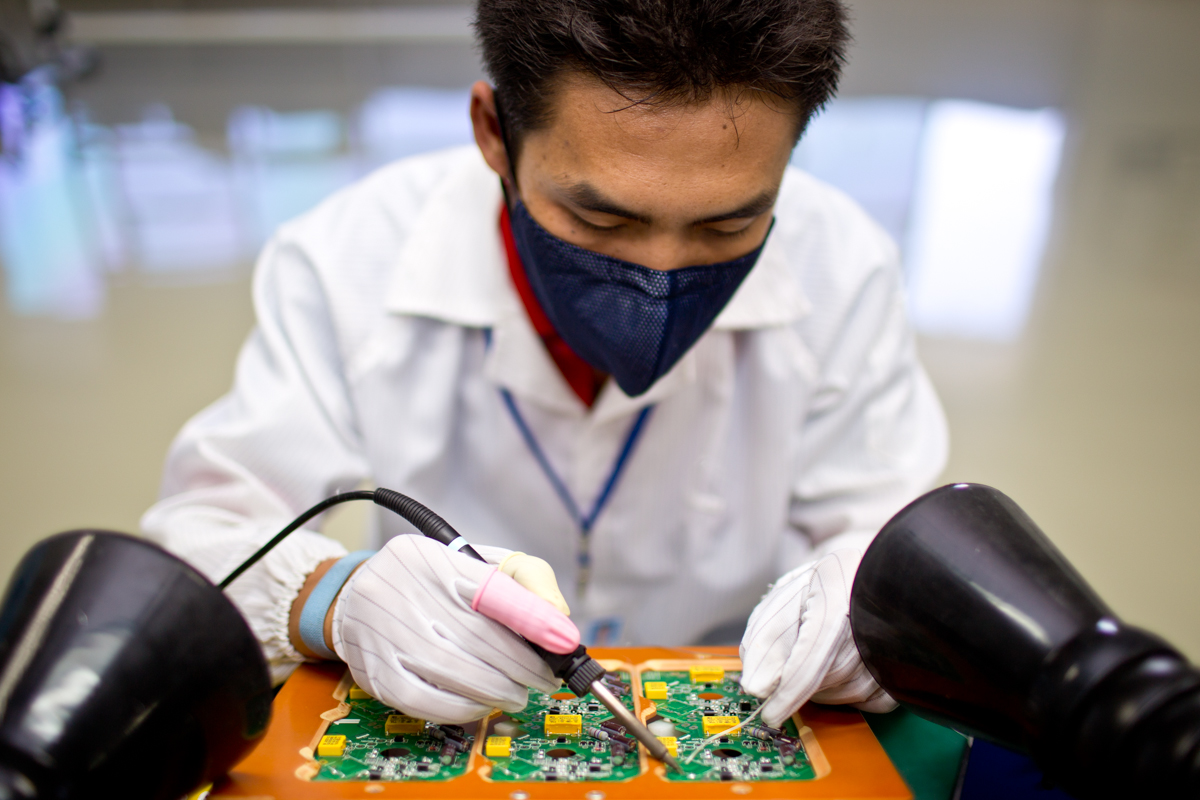 A quick search of electronic contract manufacturing on Alibaba yields 3,631 results. Chew on that for a minute: we're talking close to 4,000 items that advertise EMS, PCB, PCBA, multi-layer boards, box build, lead-free, manufacturing and assembly services for electronics.
How in the world do you know which electronics manufacturing services (EMS) supplier is the best fit for you? How do you know you are buying from the company that is actually making the product? Do you know if the manufacturer is sub-contracting the work? How do you ensure third-party validation (UL, for example) is certified? Buying from a contract manufacturer is fraught with risk if you have zero visibility into their business!
A Parable
Imagine you are in a street market in China looking to buy a blue shirt for work. One small shopkeeper you meet says he has shirts, but they are red and green. You politely decline and attempt to leave. The shopkeeper will then insist he does have blue – and run down the street to the shop that carries blue shirts. He'll buy a blue shirt for $2, sprint back to his shop, and kindly sell it to you for $5. You are happy you bought a shirt for $5. But do you know where your shirt was made, who physically made it, or which raw materials were used? Does the finished good actually match the tag?
You see, some of our engineers have found themselves in these types of electronics manufacturing factories. Upon entering the factory, they noticed only a couple of employees and one lonely wave solder machine covered in dust afer years of dormancy. That facility was simply outsourcing its manufacturing operations, which is not an uncommon practice today. At one point in time, after visiting 25 EMS factories, we partnered with only two. And that is why we ultimately built our own EMS division – to have complete transparency of the supply chain.
Alibaba can be a great tool for some folks. One look at the company's growth will confirm this statement. However, it may not be the best solution for finding an electronics manufacturing services partner. After all, do you really want to buy so-called UL-certified and lead-free PCB/PCBAs from the same website where you can buy kayaks and cowboy boots?
If you're looking for the right contract manufacturer to handle your electronics project, read some more helpful posts here:
The Supplier Dating Game: Finding the Perfect Partner
Looking for the Right Contract Manufacturer?
3 Tips for Painless Supplier Agreements
5 Reasons Alibaba is the Wrong Place to Find a Supplier
How to Change Suppliers the Right Way