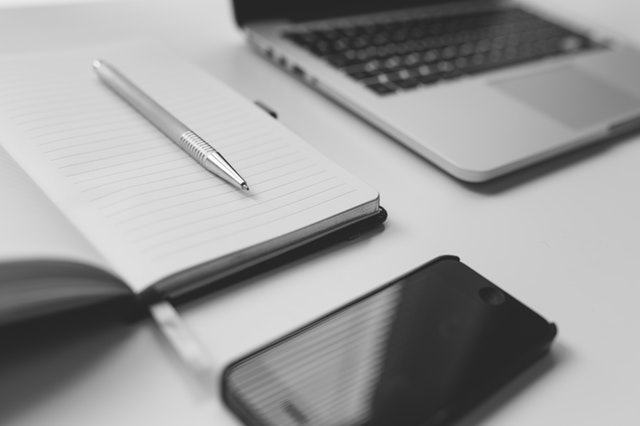 Even the smartest engineers need back-up sometimes. So where do the experts go when they have a question? We checked in with our engineering team to ask their go-to sites and got some great answers, so we've compiled our list of Top Websites and Apps for Engineers.
Ready? Let's go!
BASIC WEBSITES FOR ENGINEERS
ASME (American Society of Mechanical Engineers) | The U.S. association for folks in the mechanical engineering profession, this site includes the latest news in certifications and standards.
Society of Manufacturing Engineers (SME) | Another engineering site that includes answers to basic questions, news and information.
The Engineering Toolbox | A helpful collection of tools and basic information for design, engineering and construction of technical applications.
Solidworks Forum | If you use Solidworks computer-aided design software (or some other type of CAD software), you can swap stories, challenges and solutions with other users on this message board.
Online Conversion | This site includes conversion tables for everything from area to volume.
XE The World's Trusted Currency Authority | Working with overseas companies often means converting currencies. This currency converter includes a table with live exchange rates.
Engineer Edge | Especially good for Design for Manufacturability questions.
ENG-TIPS (Forum) | Another great forum with a diverse group of engineering disciplines.
TEC-Ease | Get it? Techies? I don't know if that's what this site was going for, but if so, I applaud you! This site has an excellent glossary of General Dimension & Tolerances (GD&T).
NEWS SITES TO BOOKMARK
Circuit Net | Offers a great aggregation of news stories of interest to engineers.
EE Times | Electronic Engineering Times has covered the industry for nearly five decades.
IEEE | An international organization of technology and engineering professionals, the IEEE is considered the "trusted voice for engineering, computing and technology information around the globe.
Wolfram Alpha | How about a search engine just for engineering? Check out Wolfram Alpha.
HACKADAY | One of the quirkier suggestions, I'm not quite sure how to describe it. Perhaps you should just check it out for yourself.
WEBSITES ABOUT SPECIFIC MANUFACTURING PROCESSES
Piping Design | Features, drawings, articles, dimensional tables and AutoCAD drawings to help piping designers and engineers.
Pitfalls in Molding | Not only does the site answer molding questions, it includes links to additional molding topics in a table at the bottom of the page.
SMARTPHONE APPS FOR SAVVY ENGINEERS
Most of us carry around a "hand held computer" (AKA a smartphone). One of our engineers has three helpful engineering apps on his phone. He suggests downloading:
iEngineer | (iPhone only) This app has some helpful tools for screw and drill dimensions that allow the user to quickly check dimensions for assemblies in metric or English units.
ISO Tolerance | (Also available for Android on Google Play) This app provides standard tolerance practices and information on GD&T for creating drawings.
Finally, any good unit conversion app is a must-have to change units depending on what information comes in or what supplier you're dealing with. There are a ton of these and they cover many different unit conversions for any technical field.
What about you? Do you have a favorite app or go-to site that would help your fellow engineers? Please add in the comments below.
Read more: