In an ideal world, you would design a product perfectly – down to the very last detail – the first time around. But here in the real world, most designs need tweaking, and we often discover opportunities for improvement along the way. Formal design changes will likely cost you both money and precious time, but the earlier these changes are made in the design process, the better. Last-minute changes can cause major issues if they aren't planned or executed properly. I recently sat down with one of our product development engineers to get some valuable tips for making last-minute design changes.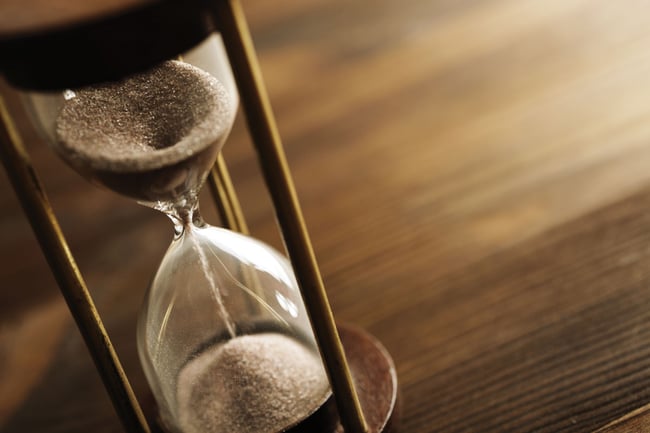 Design changes typically fall into one of the below three categories, and chances are yours do too.
Color | When it comes to color, pre-planning is the best advice we've got. Think you want your product to be blue, but you're considering green too? Keep your supplier in the loop and make both options available. It's cheaper to sample a variety of color options at the start rather than go back to square one near the end of the production cycle and make a major change.

Shape | The significance (and associated time and cost) of a shape change is determined by how it will affect tooling – whether the change is tool-safe or not. For example, if you're adding a piece to your product (e.g., adding a rib on a plastic part) and thus removing a portion of the tool, your change is tool-safe. This means the tool can simply be altered to accommodate your change (less expensive, less time-consuming). On the flip side, if you're removing a piece of your product (e.g., removing a rib on a plastic part) and thus adding to the tool, your change is not tool-safe. In this case, a new tool will be made to execute the change (more expensive, more time-consuming). In the case of metals, there is reduced flexibility when it comes to changes in shape, as most changes will require a new tool altogether. One pro, though, is that metal tooling usually comes with a smaller price tag than plastic tooling.
Download Our Free Guide: Five Things to Look for in a Design for Manufacturing (DFM) Partner
Material | You may choose to change the product material for cost or performance reasons. Material changes are pretty common when it comes to plastic products. The main factor to keep in mind is shrink rate, as this varies among materials. Your supplier can determine whether a new material will work – basically, whether the product will stay in spec or not – considering the material's unique shrink rate. If the shrink rate is significantly different than that of the initial material used, new tooling may be required. While shrink rate is not a factor for metals, strength definitely is. If you're switching to a stronger metal that requires greater pressurization to set, your tool could wear out more quickly.
Below are some of the most important considerations when making a product design change. Keeping these points in mind will help both you and your contract manufacturer or supplier implement changes smoothly.
Revision Control | Any time a change is made, assign a revison level (alpha or numeric) that you can track in your system, communicate to your supplier, include on your purchase orders and display on the product itself. A simple way to display the rev level is with a product label, but you can get more creative, especially with plastic goods. If you want to steer clear of visible labels, the rev level can be stamped on the inside of the plastic when it is removed from the mold. Another option is to punch holes or stamp dashes that represent the revision level. Revision control is necessary for tracking high-level changes and for recall purposes. Many liability insurance providers will actually require you to have a sophisticated revision control process in place before insuring your products. Whether you're a large or small operation, it's better to be safe than sorry when it comes to revision control.
Visibility to Change | Visibility is important since your supplier needs to know what's changing to make sure your product stays in spec. It's crucial to outline your specific requirements (tolerances, load capacity, etc.) before production, thus avoiding unnecessary revisions down the road. Don't make assumptions or think "this should be obvious." Instead, provide exhaustive details so everyone understands the requirements.
Regulatory Commissions | If your product has a certification mark, any design change you make must be documented and approved by the testing lab (UL, ETL, CE, CSA, RoHs etc.) If you skip this step, you'll pay for it down the road. Learn more here.
Standard vs. Metric | I know this one seems like a no-brainer, but it's an issue that does crop up from time to time. If you're ordering a component or sub-assembly from a supplier that will then hit your own line for final assembly, make sure the sourced parts (simple screws, hex screws, bolts, etc.) are compatible with your tools. This could be as simple as ensuring a screw is sized standard as opposed to metric.
We hope this advice serves you well as you take on design changes. Although changes can seem like a hassle at times, it's well worth the cost and added time to get your product just right.
Check out these additional product design articles:
The Most Common Product Design Mistakes and How to Avoid Them
How to Design Sustainable Products for Recycling by the End User
5 Things to Know Before Submitting a Product for a Certification Mark
From Invention to Production: The Only Thing You Need Is...
What is Design for Manufacturing or DFM?
From Initial Design to an East West Quality Product