At its very essence, every contract manufacturer exists to solve a cost, quality and/or diversity problem for its customers. While these three rarely change the business environment, challenges and demands continue to evolve. Changing to meet the new challenges of the OEMs you support has simply become the new normal. New year = new trends.
After spending the last year engaging with customers, engineers and supply chain managers, we've compiled the top three contract manufacturing industry trends that will be on our radar in 2016.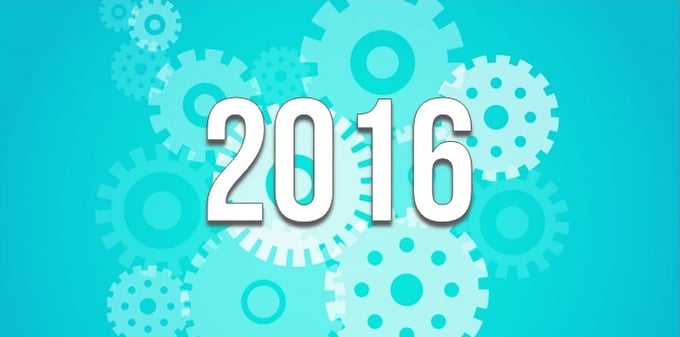 1. The Internet of Things as a Ubiquitous Force
In real estate, the three most important words are location, location, location. The tech and manufacturing world are abuzz with IoT, IoT, IoT. We're not just talking consumer wearables, but the explosion of sensors monitoring machines and transforming all that Big Data (another new word in our lexicon) into predictive analytics (and another). IoT will undoubtedly make business more efficient, but the challenge here is twofold: security of the data captured and a standardized platform to turn that data into business intelligence information. Customers want wearable data as much as factories are turning their production floors into a massive data collection tools to predict useful information like preventative maintenance. The T in IoT (things!) is great news for manufacturers as software solutions have dominated trends the last three years. IoT will continue to dominate the manufacturing ecosystem for many years to come. Harnessing the power of the data collected and keeping it safe will be the challenge.
Read More: 5 Ways the Internet of Things is Transforming Manufacturing
2. Vendor Consolidation
The pendulum is swinging away from the theory that a larger number of suppliers means more options to drive down costs and remain competitive in your space. Despite the sophistication of ERP software, better inventory management and greater turns of both raw materials into finished goods and finished goods themselves, we've had multiple conversations with purchasing, sourcing and global supply chain managers about pressure to reduce the number of vendors. Period. Turns out managing 18,000 suppliers is more of a challenge (despite technology) than managing 14,000 suppliers. It will be interesting to see how this initiative plays out over the coming months.
Free Download: 5 Challenges Contract Manufacturers Will Face in 2016
3. Replacing Suppliers with Partners
While this is not earth-shattering news, the reality is that this train has picked up steam and there is no stopping it now! The major difference between a supplier and a partner is simple: a partner creates more value than a supplier. Suppliers have lived on cost and relationships with their customer. With the big three trends we uncovered in 2015 – talent war, compliance costs, and downstream product development – still impacting contract manufacturing, OEMs desperately need help solving problems. If you solve a problem for your customer, you become much more valuable to them than your competition. If you have plans to grow your business in 2016 (and in spite of point no. 2 above), figure out how to shift from supplier to partner, or you just might find yourself on the outside looking in. With all the studies that tell you customer retention costs are far less than new customer acquisition costs, the time to change your approach is right now!
What about you? What trends do you see in your contract manufacturing business, and how are you planning to come out on the other side with more business, not less? Let us know in the comments section below or Tweet to us @eastwestmfg.