I was recently asked how a manufacturing company can help small VC-backed medical device company scale to meet distribution, revenue, profitability, growth targets, while minimizing business risks (Capex for facility and manufacturing) to meet sales demand.
Here are three quick tips to consider:
Partner with the right company
Each manufacturing partner has specific skills sets, strengths, and culture. No one company is an expert in everything. Perhaps capability or third party validation drives your decision. Maybe your device is electro-mechanical and you need a strong EMS partner who can help with electronics, plastic or metal housing, and complete assembly, validation, and QA testing. Do you need your device to be manufactured in an ISO 13485 Class II or Class III certified facility?
Perhaps all technical issues being the same you select a manufacturing partner that shares your values and you connect with the personality of their organization and team with whom you'll be working.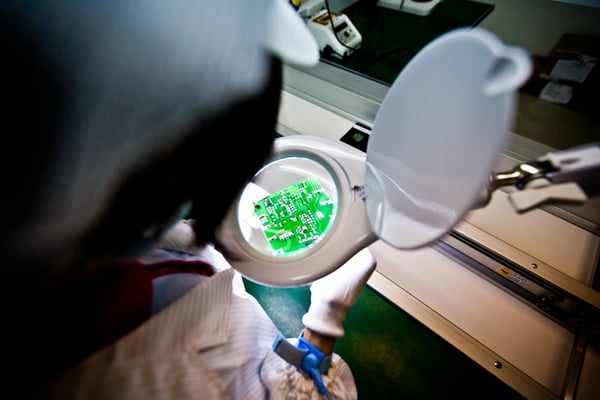 Volume… and Diversity
Be realistic with your year 1, 2, and 3 projections as manufacturing partners have sweet spots when it comes to volume. Perhaps for your early production runs you seek a local manufacturer who is best suited to produce in the hundreds or thousands. As an early stage company the last thing you need to do is tie up tons of working capital in inventory that is turning slowly.
Once you gain traction with sales and your distribution models matures perhaps you look to shift to an offshore manufacturing partner who can offer you volume discounts. The savings can fuel growth by lowering pricing to achieve greater market share or simply increase profitability that can be reinvested into the company. Maybe your original domestic partner is the best choice at this stage. Consider having your product quoted to find out what realistic volume pricing can be achieved.
Also think about diversifying your supply chain by qualifying a second manufacturer.
Beyond Strategic Partner
It is not uncommon for some VC backed medical device companies to enter into a more strategic relationship with their manufacturing partner. Perhaps at the beginning the manufacturer is performing fee-based design work while the two companies get to know one another. As the relationship matures, and if the manufacturing partner sees your vision, believes in your model, and has the both the capital and desire, discussions may lead to an equity position.
This investment (of engineering/design resources and/or capital for a percentage of your business) may be the just the infusion that you need to reach the next level. This tip is no guarantee but it's worth keeping your eyes open as you engage with a manufacturer who may be very strategic to your organization.
Do you have other tips that early stage Medical Device companies should know? Let us know in the comments below.