Nothing may frustrate a new product development team more than delays in production tooling. It's the first step toward full production. Schedules are laid out, control processes are drafted, solid models, tolerances and finishes are agreed upon, drafts sent to the tool shop and then.....nothing. Silence. So why does tooling typically run behind schedule?
Here are the most common reasons:
1. Tool Maker
Are you engaged with the company making the tool, or are you talking with someone who is subcontracting the fabrication of your tool? If the process is handled internally, then the potential for delay is much less than if you are working with one company and find out they are having your tool made by another company. Details and communication gaps often exist in this transfer of data, and it costs you delays.
2. Complexity of the Tool
Once you move beyond single-cavity, simple tool design, the expertise needed to create a complex, multi-cavity, multi-action production tool increases. Part ejection, wall thickness, gate locations, special fixtures, cycle time, material flow, cooling, steel selection for longevity, tool mechanics and hot runner systems all enter the equation during the tool design. Some tools require multiple actions such as automatic unscrewing and a collapsible core. Others include side action and dual material – two shot features. These mechanicals increase tool size and cost and absolutely must be considered prior to cutting steel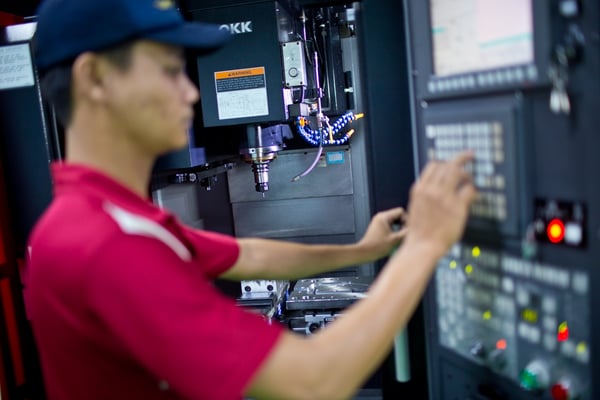 3. Initial Expectations were Simply Too High
There, I said it. You had a very ambitious schedule to get your tools cut, first samples through the machine, sample approval process, first lot approva, and then full production. You were excited and had goals and the tool maker knew "if" all went masterfully according to plan, with a little help from air freight, we could hit that tooling and sample target date.
4. Engineering Changes
You signed off on the drawing package and the contract manufacturing supplier knew the package was not quite mature. So they waited. Why did they wait, you ask? Because they've seen this before. They knew you'd have a tweak here and a quick design change there. Turns out there were some small changes. Cutting steel is expensive. Maybe the delay ultimately saved money by avoiding changes to a finished tool as compared to cutting steel right the first time. Call it liability mitigation!
Pardon the cliché, but during the tooling process it's best to expect the unexpected. Unexpected changes to the design during a new product moving into manufacturing will cause delays as easily as a tool maker refusing raw steel stock for a variety of imperfections. The best way to manage tooling is to emphasize communication and discuss the process and potential delays on the front end.
In reality, while a slight delay in schedule can cost you a few weeks' time in getting to market, getting to market on time with a product from a lousy tool can ultimately cost you everything!