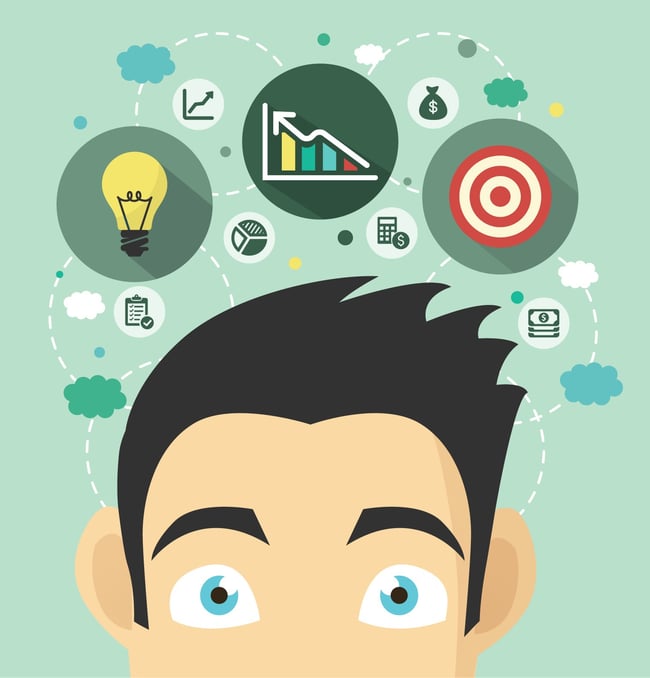 Thanks to the show Shark Tank (@ABCSharktank), people with ideas have been looking for a way to make it big. So many great ideas arise every day and, while not every one of them will succeed, you can be sure that a few will. Knowing that a handful will find success gives us hope that our ideas might too!
Be glad you are sitting down when I tell you that the
Snuggie
(yes, the blanket with sleeves) generated more than $500 million in sales in 2013 (I've heard that number as high as $1 billion this month. Yes, with a B)! Here are some
other crazy products
that have made huge money: the Furby, Flowbee and Silly Putty.
If you consider yourself an entrepreneur, have an idea and can see $$$ in your eyes, please take a few minutes and ask yourself these 5 very important questions before you quit your day job!
1.
WHAT

makes my product unique?

Why does someone want it? Because it's typically a want over a need. Don't believe me? Did you need a new iPhone (or Android), or was the old one working well enough?
2.
WHO

is my customer?
Male or female?
Adult or child?
How old are they?
How much money do they make?
Where do they live?
What is their education level?
You must quantify the real market opportunity. Not "if I could just get 1% of the US population…" It doesn't work that way.
3.
HOW

will the customer react to my product?
Will they want it?
Where will they buy it (online or in a store)?
How much will they really pay for it?
Will they buy it just once?
What drives their decision to buy?
Spend a few bucks now or ask your network for HONEST feedback about your idea (it's ok to be general if you're concerned about protecting your idea at this point).
4.
HOW MUCH

money will I need?
How much to start?
How much to operate a business?
Plan ahead so you don't fail coming out of the starting blocks. By fail, I mean simply run out of cash.
5.
WHERE

will the money come from?
Will you self-fund?
Ask family and friends?
Borrow from the bank?
Refinance your house?
Ask the Small Business Association for loans?
Seek Venture or Angel Capital? Will they even be interested?
Maybe crowdfunding sites like Kickstarter or Indiegogo?
So there you go – a little homework as you stare at that back-of-napkin idea which might just change the world. Looking for more information at this stage of the game? These resources might help too: