When you write for a living, it also means you read — a lot. It's my job to stay informed about manufacturing, specific capabilities, supply chain, logistics and other topics like robotics, the Internet of Things (IoT), artificial intelligence (AI) that fall under the technological innovation umbrella.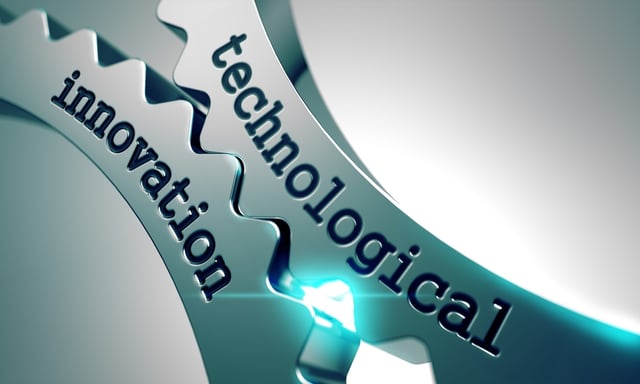 These issues are the cause of rapid change in every facet of our global society. The questions raised and answered often lead to even more questions about how innovation and technology will affect not just our personal and business lives, but the geopolitical and economic direction of nations.
Here are five stories touching on innovation topics that came across my computer screen last week that are worth a read.
I could be accused of having robots on the brain but the advent of robot technology and what that means to both the way we work and the jobs we have is one of the most interesting interactions between technology and humans. Robots are taking jobs held by humans, yes. But where will most of those jobs be found? This story by reported by Kari Paul for Marketwatch provides the details, thanks to a recent survey by Zippia, a career website.
Follow on Twitter: @kari_paul
Given my fascination with robots it's not a shock that artificial intelligence (AI) is another topic of great interest to me. For decades the U.S. and European nations were leaders in AI research and development, but guess who's catching up — and fast? According to this article in the New York Times, China is keen to develop AI for some pretty ominous sounding applications.
"China's ambitions mingle the most far-out sci-fi ideas with the needs of an authoritarian state: Philip K. Dick meets George Orwell. There are plans to use it to predict crimes, lend money, track people on the country's ubiquitous closed-circuit cameras, alleviate traffic jams, create self-guided missiles and censor the internet."
Researchers from around the world are moving to China, following grant money coming from private enterprise and the government, says the article by writers Paul Mozur and John Markoff.
Follow on Twitter: @markoff
Don't miss this terrific interview between the folks at the Wharton School of Business and David Robertson, a teacher of innovation and product development at Wharton. Robertson is author of The Power of Little Ideas: A Low-Risk, High-Reward Approach to Innovation, which examines more practical ways companies can innovate: by focusing on complementary actions around a key product.
Follow on Twitter: @whartonknows
We're located in Atlanta which often feels like the hub of the traffic universe. I'm a fan of transit (I take a transit bus and shuttle to and from work each day), so this story about the future of transit in Europe is of particular interest to me. Sharing the road on a regular basis with driverless vehicles will happen in the next 5 to 10 years. Reporter Mark Scott wrote this New York Times story that offers a glimpse into R&D happening now to bring this technology to market in the near future.
Follow on Twitter: @markscott82
Finally, here's a good interview between Industry Week's Matt LaWell and the president and CEO of Proto Labs, Vicki Holt. They discuss the pace of innovation in 3D printing, new materials and the role Millennials will play in the manufacturing revival.
Follow on Twitter: @IndustryWeek
Hope you find these stories and interviews as interesting as I did. I expect to read even more exciting, provocative reports as technology continues to infiltrate manufacturing systems and processes.
Read more: