We saw some amazing technological advancements in 2015 (but try to forget about those combustible hoverboards) and are now looking forward to what 2016 has to offer. Expect this year to be more about fine-tuning technologies that emerged in the past couple of years, rather than seeing entirely new product categories.
As the international Consumer Electronics Show (CES) gets fired up in Las Vegas this week, exciting tech news is rolling out in real time. Check out #CES2016 for the latest Twitter updates. But before falling down the fascinating CES rabbit hole, read on to find out what 5 technology trends you should be on the lookout for in 2016.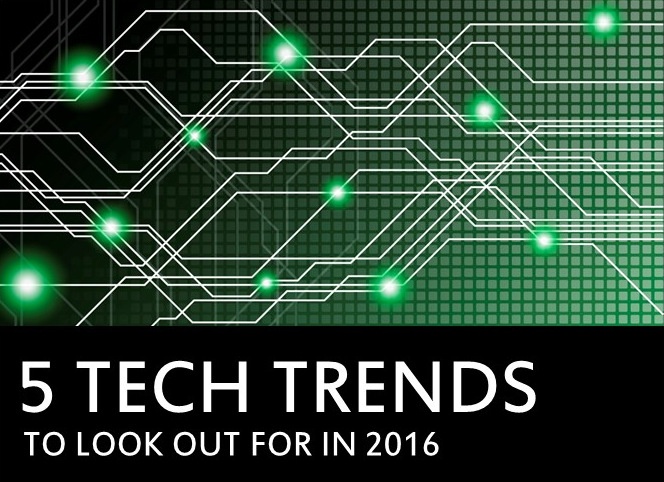 1. Virtual Reality (VR)
Virtual reality allows users to have sensory experiences in artificial environments that replicate a physical or imagined world. While VR is not a newcomer to the tech world, its reach is expanding to the mainstream, and there are some exciting new developments to look forward to in 2016 and beyond.
Let's first talk about Facebook's acquisition of startup Oculus VR in 2014. The $2 billion deal gave the company the funding it needed to produce its first headset (instead of relying on Kickstarter funding). While Oculus' primary focus is enhancing video gaming experience, a long-term goal is to revolutionize how people communicate in everyday life – beyond the world of entertainment. Think messaging, work meetings and social media transitioning to a VR platform.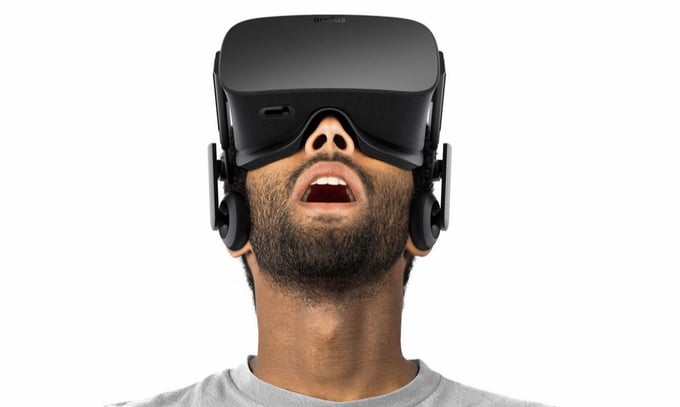 Photo via Oculus
The Oculus Rift virtual reality headset ($599) just became available for preorder as of January 6, 2016, and will begin shipping at the end of March. The high pricetag may come as a shock for some, but this tweet from Oculus founder Palmer Luckey before the holidays gave some indication that the product would debut at a significant price point:
"VR will become something everyone wants before it becomes something everyone can afford. Future advancements and high volume will make VR available to everyone eventually, but 1st gen will be mostly early adopters...There are a lot of people who expect to spend a couple hundred bucks and use their existing low-end laptops."
Also in the news is the Vive VR headset, developed by HTC and Valve. While the latest prototype is still in testing, the final product is expected to hit shelves in April. While the Vive is similar to the Oculus Rift in its capabilities, there is one feature on the latest prototype that sets Vive apart from other VR headsets: a camera on the front. This allows users to navigate their real, physical spaces while wearing the device (instead of running into walls or tripping over the dog). Seems pretty handy.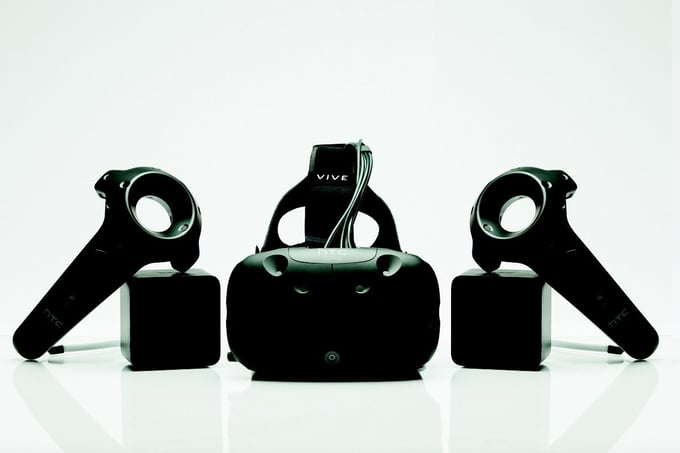 Photo via HTC
Not a gamer? Then you'll be happy to hear that gamers aren't the only segment of the population who can benefit from VR technology.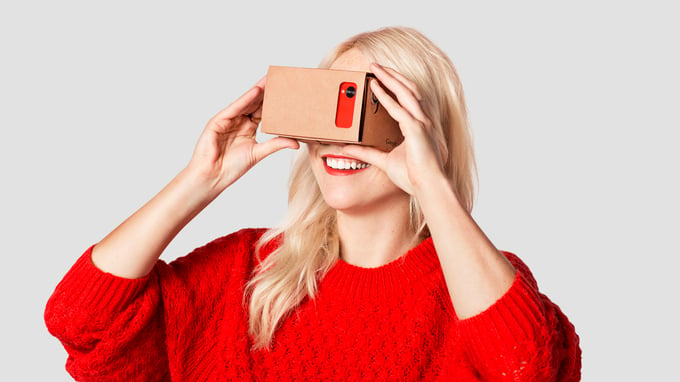 Photo via Google
A team of surgeons at Nicklaus Children's Hospital in Miami recently used Google Cardboard, which turns any smartphone into a stereoscopic VR viewer, to plan a major reconstructive heart surgery on an infant (which was a success).
To quote this article by Medical Design Technology, here is what happened: "The CT scan data was converted into a 3-dimensional model using Materialise software. Sketchfab was used to upload to the web, where it was converted to a format compatible with the Google Cardboard Viewer." I bet this is the most impressive use of cardboard in a long time.
Still confused about how virtual reality works? You are not alone. Educate yourself by reading this HowStuffWorks article.

2. The Encryption Debate
Unless you've been hibernating since 1980, it's not a suprise that cybersecurity is a major concern in the digital world we live in today. Addressing cybersecurity issues has become increasingly important with the advent of the Internet of Things (IoT). Encryption used to be added manually by users, applied to the specific data to be encrypted, but now encryption is embedded into most apps (like iMessage and WhatsApp, for example) during development.
More on IoT threats here: 3 Internet of Things (IoT) Challenges that Cannot Be Ignored
Problem solved then, right? Unfortunately the issue is not so black and white, not so cut and dry. Here's the thing: along with the rise of connected devices, we have also witnessed a rise in global terrorist activity and attacks. While tech giants Google and Apple are committed to protecting users and their data via embedded security, this total encryption could prevent US government organizations like the NSA, FBI and CIA from monitoring terrorists' networks and communications to identify viable security threats.
What the US government wants is a "backdoor" of sorts, allowing them to bypass encryption and gain visibility. But a back door would create a slew of vulnerabilities and a goldmine for hackers.
The US is not the only country debating this controversial topic. On January 6, 2016, the Dutch government stated that legal measures would not be taken in that nation to restrict encryption. It also stated that these so-called backdoors would have "undesirable consequences for the security of communicated and stored information."
Read more about encryption vs. the War on Terror here. You should expect this debate to heat up the 2016 presidential race draws nearer.
3. Collaborative Robots
Automatons are upon us. There's no denying that. As this reality sets in, some worry about their job security. Others envision a bot army conquering mankind as we know it. To take advantage of this incredible technological achievement, we should shift our focus from fear to how we can work with these robots to reach new heights.
Boston-based Rethink Robotics is an industry leader when it comes to collaborative robots. Their robots, Sawyer and Baxter, are adding value to supply chains across the globe. These bots allow companies to implement automation in areas where it was not possible or accessible previously. And guess what? The implementation is proving successful. Workers actually enjoy calling these robots their teammates. Check out the Rethink Robotics website or YouTube channel to read/hear success stories.
Photo via Rethink Robotics
To come full circle on this topic: check out this combination of virtual reality and robotics, courtesy of Florida International University's Discovery Lab: ROBOT COPS. (Yes, robot cops.)
4. More Versatile Wearables
Some folks are sick and tired of hearing about wearables, but the demand is real and the market is surging, so please bear with me here.

Wearables for Health and Fitness
One misconception about wearables is that they are solely for tracking physical activity. Fitbit and that's it. While that's far from the truth, let's actually take a quick look at the latest news from Fitbit......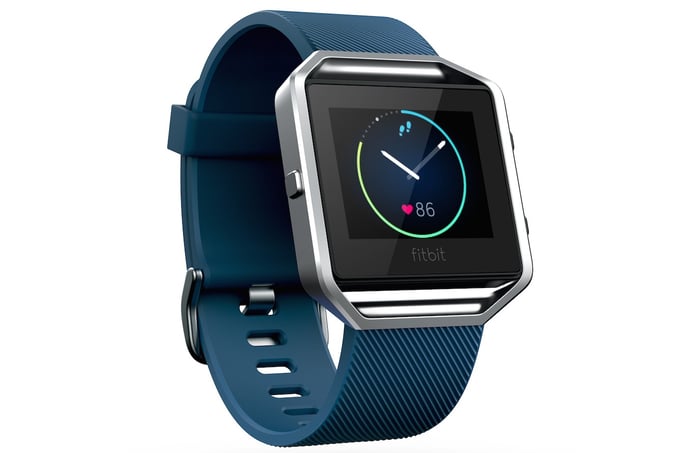 Photo via Fitbit
The new Fitbit Blaze fitness smartwatch ($199) was unveiled at CES on January 5. The watch comes equipped with more advanced tracking features than other Fitbit products on the market today (like that Flex that Santa brought me a couple of weeks ago). You can preorder Blaze now or wait till May when it hits shelves.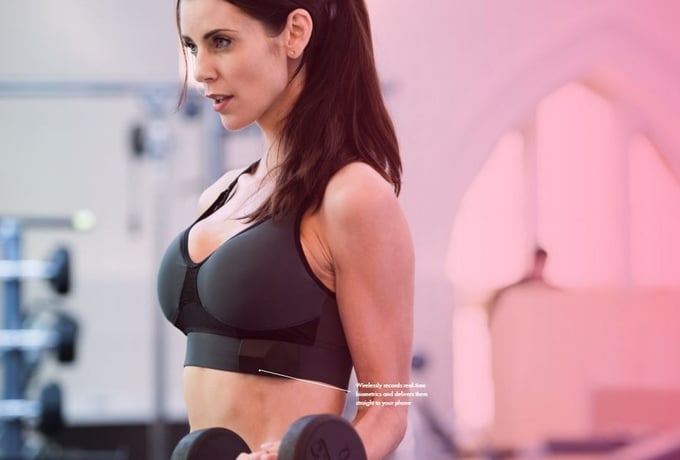 Photo via OMsignal
In addition to wearable fitness devices, expect to see more smart fashions, like this OMbra smart bra ($149) from OMsignal, available in spring 2016. OMsignal claims that, using a running platform called OMrun, OMbra can track a user's running economy, breathing rhythm, biometric effort and fatigue to ultimately improve workout results. The company says it went through 1,633 prototypes in 2015 before settling on the final design.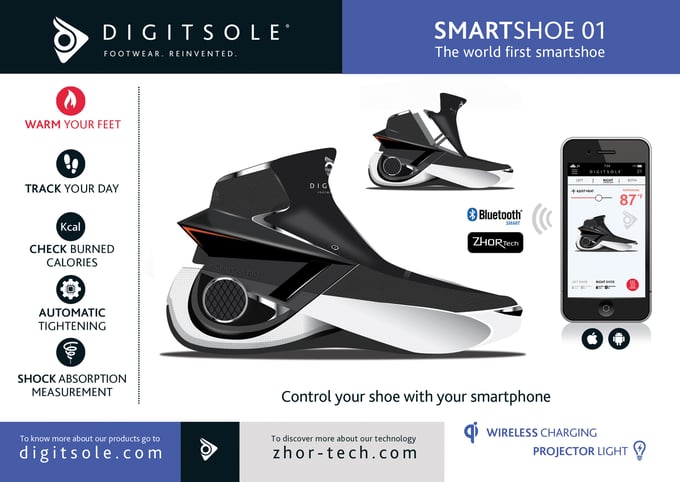 Photo via Digitsole
One more smart fashion to take a look at is Digitsole. Because who doesn't need automatic shoe lacing? Welcome to 2016, people.
Wearables in the Workplace
Wearables have a variety of uses in the workplace, from tracking employees' physical activity to lower healthcare costs, to increasing workers' safety by monitoring personal health stats (blood pressure, heart rate).
These devices provide real-time data on a hands-free platform, which is a significant benefit for certain industries, like healthcare, military, construction and manufacturing. They offer a way to stay connected on-the-go and can help improve efficiency by monitoring key performance indicators (KPIs).
Expect to see more advanced and versatile wearables hit the market in 2016, and to eventually see those wearables show up in work environments. It's important to note that there are a handful of considerations to address before we'll see widespread use of wearables in the workplace: cost, privacy concerns and integration of Bring Your Own Device (BYOD) programs.
Read about the impact of wearables on the global supply chain here: 3 Ways Wearables are Reshaping the Supply Chain
5. Drones. Everywhere.
Seriously. Drones are the future, whether we like it or not. From entertainment to land mapping to home delivery, drones are here to stay. Why are drones just gaining speed now? One reason is that they are much easier to operate than before, which is extemely appealing to the mass market.
Take this Lily Camera ($819 preorder), for instance. You don't even have to navigate this drone. You simply throw the device into the air and it follows you, recording your every move. It's no surprise that this design won a CES 2016 Innovation award...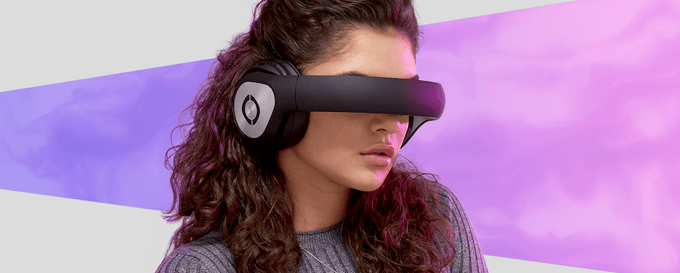 Photo via Avegant
Back to virtual reality for one second: Avegant's Glyph ($599) is a VR headset that syncs with a drone to give the operator a POV experience, feeling more like a pilot than a controller on the ground. When wearing the headset, the operator sees exactly what the drone sees, enhancing the user's experience.
CES 2016: Drones that will make you say wow
It sure feels like we have a huge year ahead of us tech-wise. Which products are you most excited to experience? What other trends are on your radar? Share your comments below!