You have a great product idea, and you think it has a real shot at taking off. But you don't just take a drawing to a manufacturer and start production. In fact, there are many essential steps to take BEFORE you even meet with a manufacturer. From design to patent protection, from prototyping to marketing, as with so many things in life, attention to detail makes all the difference. The more thorough your preparation, the better the likelihood that you'll achieve your goals.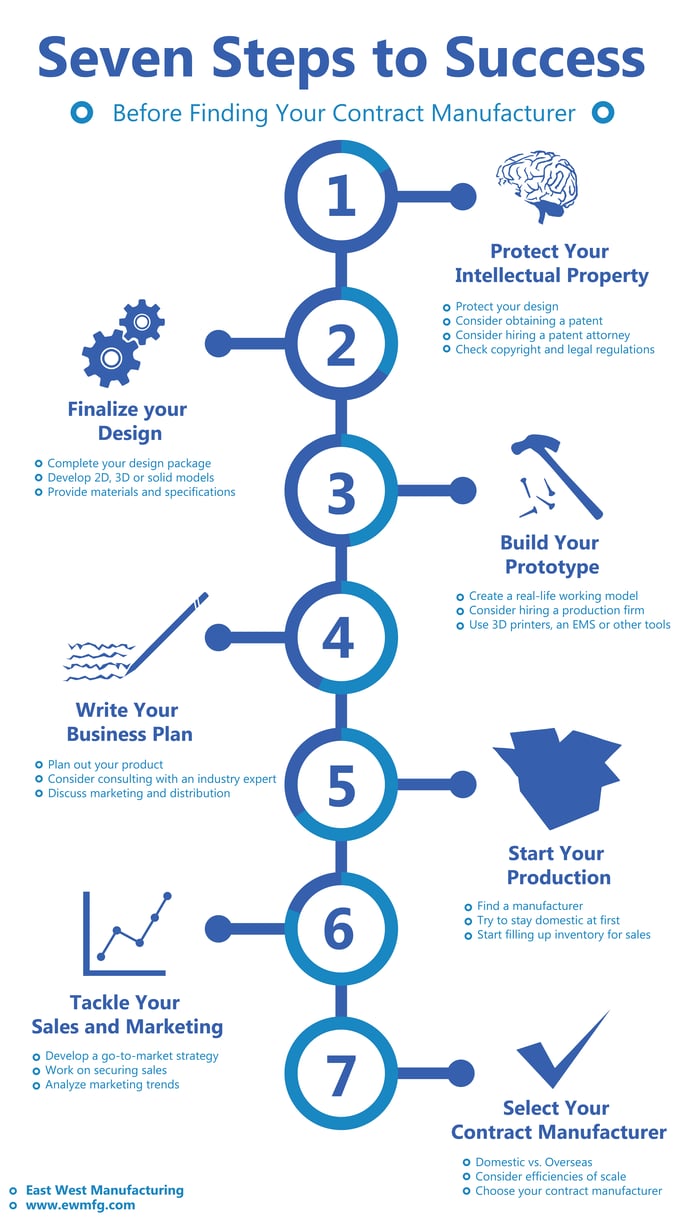 Here are some questions to ask when you're interviewing a contract manufactuer:
Thoroughly preparing your idea for production will take time, money, patience and persistence. You might wonder if it's worth it more than once during the process. But as the adage says, Nothing worth doing was ever easy. If you're in the product development process and you're having "one of those days," check out this "bully" quote from President Theodore Roosevelt and take heart:
"Nothing in the world is worth having or worth doing unless it means effort, pain, difficulty... I have never in my life envied a human being who led an easy life. I have envied a great many people who led difficult lives and led them well."
Read more: