Doing business in Vietnam for the past eight years has come with its fair share of pleasant surprises, as well as occasional, unanticipated hurdles. I spoke with CEO Scott Ellyson and Executive VP Jeff Sweeney about what we would tell young East West if we could travel back eight years and give ourselves a heads up.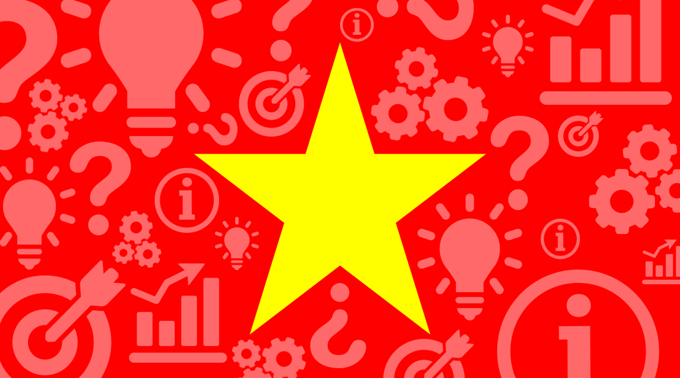 1. The culture will suck you in
The culture alone is enough to keep you in Vietnam. The people are warm, family-oriented and friendly. Confucian teachings still resonate heavily, placing strong emphasis on the importance of relationships and responsibility. The delectable cuisine is another highlight. Phở on demand. Enough said.

2. Hard workers are easy to find
The working population of Vietnam is comprised of young, eager people who truly want to be a part of your team. They take pride in their jobs and places of employment. An adult literacy rate in the 90th percentile means solid, educated workers are plentiful.
3. The government is cooperative
One of the most enticing elements of investing in Vietnam is its favorable government policies. Since introducing an economic renovation policy (Đổi Mới) in 1986, foreign investment (both direct and indirect) has boomed, transforming Vietnam from a centralized economy to a market economy. While some countries go wild with red tape, the Vietnamese government is very cooperative since it actually encourages foreign investment. Vietnam also has a stable political system controlled by the Communist Party of Vietnam.
4. High-quality professional services are abundant
Finding good accountants, lawyers and bankers in Vietnam is not as challenging as some folks might imagine. Remember that adult literacy rate upwards of 90 percent? Combine that with a national gross enrollment ratio (college enrollment as a percentage of the total college-age population) rising from 10 percent in 2000 to 16 percent in 2005, and up to 25 percent by 2013 (per the UNESCO Institute of Statistics). A more educated population = more qualified professionals.
5. Recruiting local, high-level staff can be challenging
One issue we've stumbled upon in Vietnam is the challenge to hire local managers, engineers and other high-level employees. It's different – and a bit more difficult – than doing so in China. It thus sometimes takes longer to respond to growth opportunities, and we rely more on expat management in Vietnam.
While this structure has proven sucessful for East West, there are a few things to consider. The Vietnamese goverment requires work permits for expats working for a period of three months or longer. Permits are valid for up to 36 months and are tied to the employer rather than the employee. Extensions are easily attainable as long as the employer meets certain conditions. Read more here.
6. The paperwork never seems to end
This point is pretty self-explanatory. Expect lots of paperwork. Everything in triplicate. As it turns out, multiple government departments are involved in seemingly straight-forward processes, and each may require a separate set of paperwork. Our advice? Channel your patience and power through it.
Photo Source
7. Ramping up can be a slow process
Obviously, setting up shop in a new country doesn't happen overnight, no matter the location. Establishing your company in Vietnam can take a while when you're dealing with a formal investment project that needs approval, business licenses, internal labor rules, construction permits (which require the coordination of multiple official departments) and the like. Take this time to put a dent in all that paperwork! While the process may be slow, the outcome is worth the wait.
8. Infrastructure is lacking in some areas
While Vietnam has come a long way in terms of structural development, there is still a notable lack of freeways and mass transit, making logistics more challenging overall. Factoring this hurdle into your planning will prove helpful. Finding creative solutions and establishing good relationships seems to be the best way to deal with infrastructure issues.
Our Advice
The road to our current position in Vietnam has been a long one, but our direct investment is something we are proud to call a success. Had we realized all the positives Vietnam had to offer, we probably would have invested earlier.
Some advice we can offer is to enlist the help of local experts to help you navigate. Don't be afraid to ask for guidance. You can spend a long time scratching your head and troubleshooting, or you can tap into the knowledge of seasoned natives to gain momentum more quickly. When hurdles appear out of nowhere, remind yourself that Vietnam's rapidly growing economy, openness to foreign investment and rich culture make it a wonderful place to do business.
Is Vietnam the New China?
Fighting the Stigma of "Made in China"
12 Tips for Mastering Chinese Business Etiquette